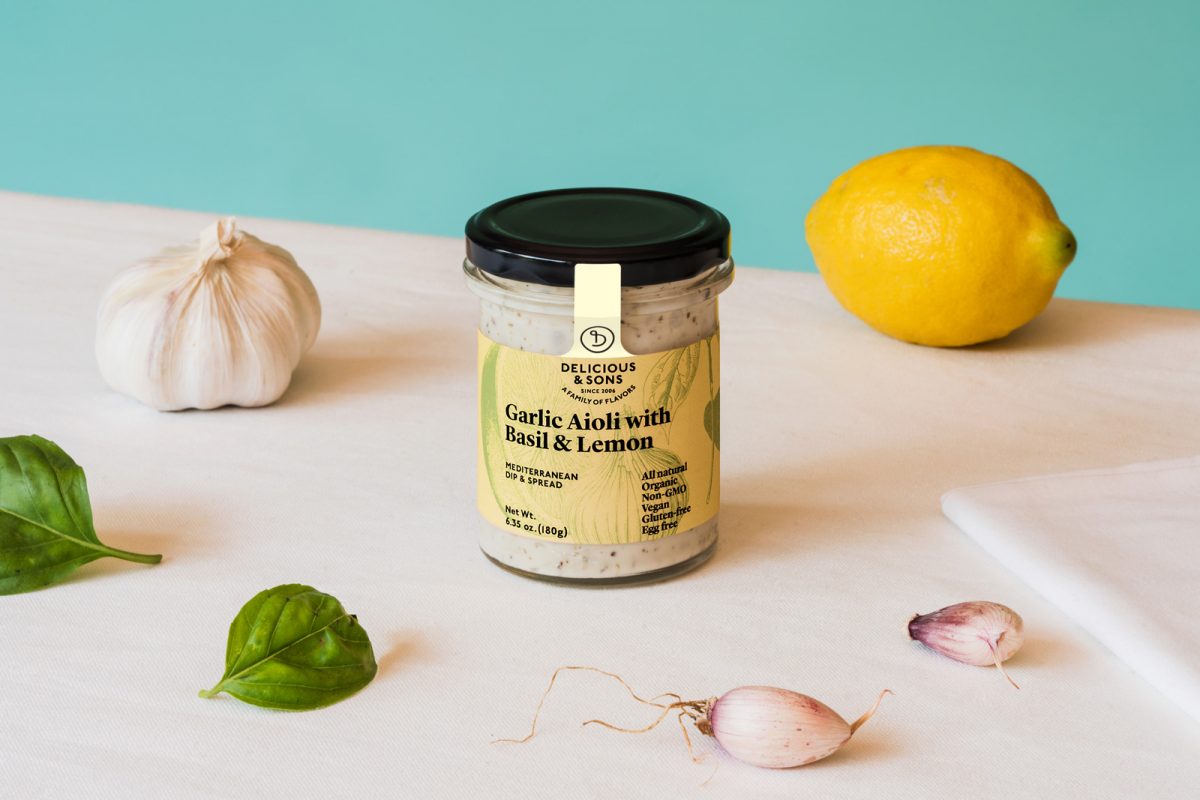 Organic Basil & Lemon Aioli
Aioli from the Mediterranean, a creamy garlic-based condiment, with a subtle touch of basil and aromatic lemons.

Using the traditional Spanish aioli recipe, we add our creative touch so you only have to open the jar and enjoy.

Ideal on sandwiches, especially with potatoes and other vegetables, as a dip, with all types of proteins and burgers, or mixed with rice dishes. No matter where you put it, it looks good.

Certifications: Organic, Vegan, Vegetarian, Non-GMO, Gluten Free, and Egg Free, No Added Sugars, Paleo Friendly and Keto Friendly.
Sandwiches
Vegetables
Potatoes
Rice dishes
Dip for french fries, vegetables, or tempura
Vegan protein (tofu, seitan)
Organic sunflower oil, organic garlic, organic lemon juice, salt, and organic basil.