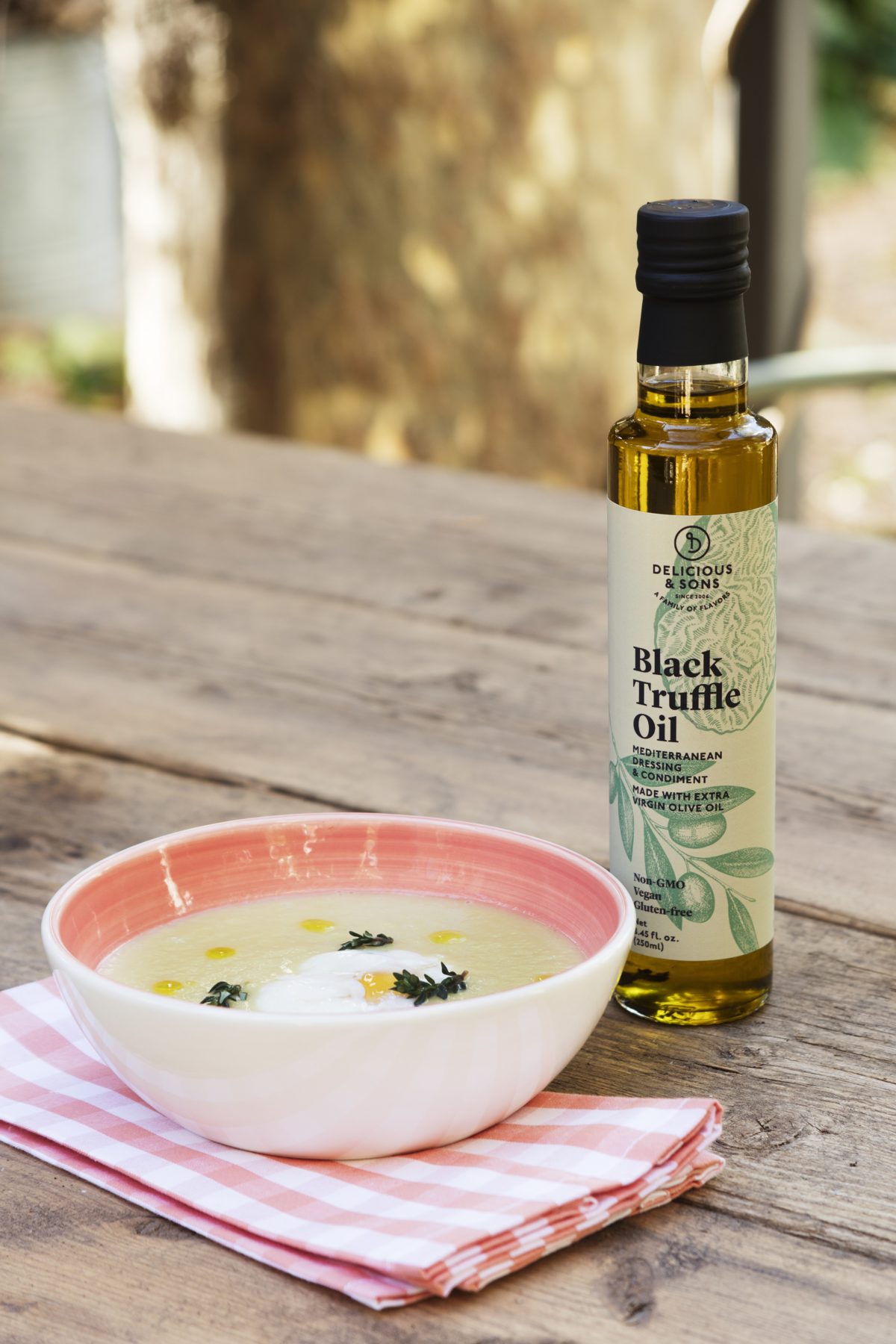 Ingredients:
1lb "calçots"
1 onion
1 potato
¼ olive oil
4 cups of vegetable stock
Fresh thyme
4 Organic eggs
Preparation:
1. Peel, clean, and thinly slice the calçots. We do not want the dark green part of the calçot.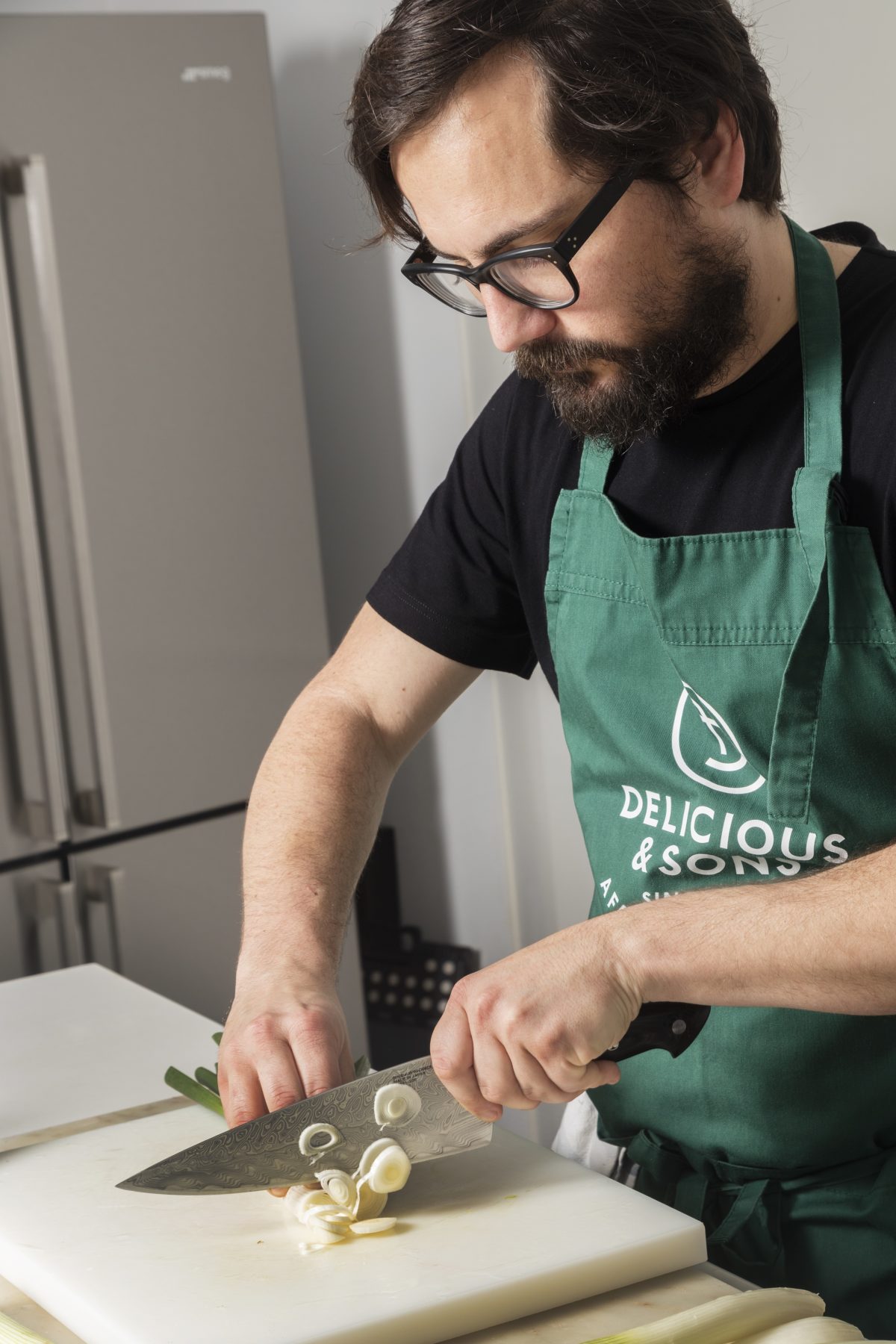 2. Peel, clean, and thinly slice the onion.
3. Place the calçots and onion in a pot with the olive oil and a pinch of salt, on low heat so they start to cook, but not brown.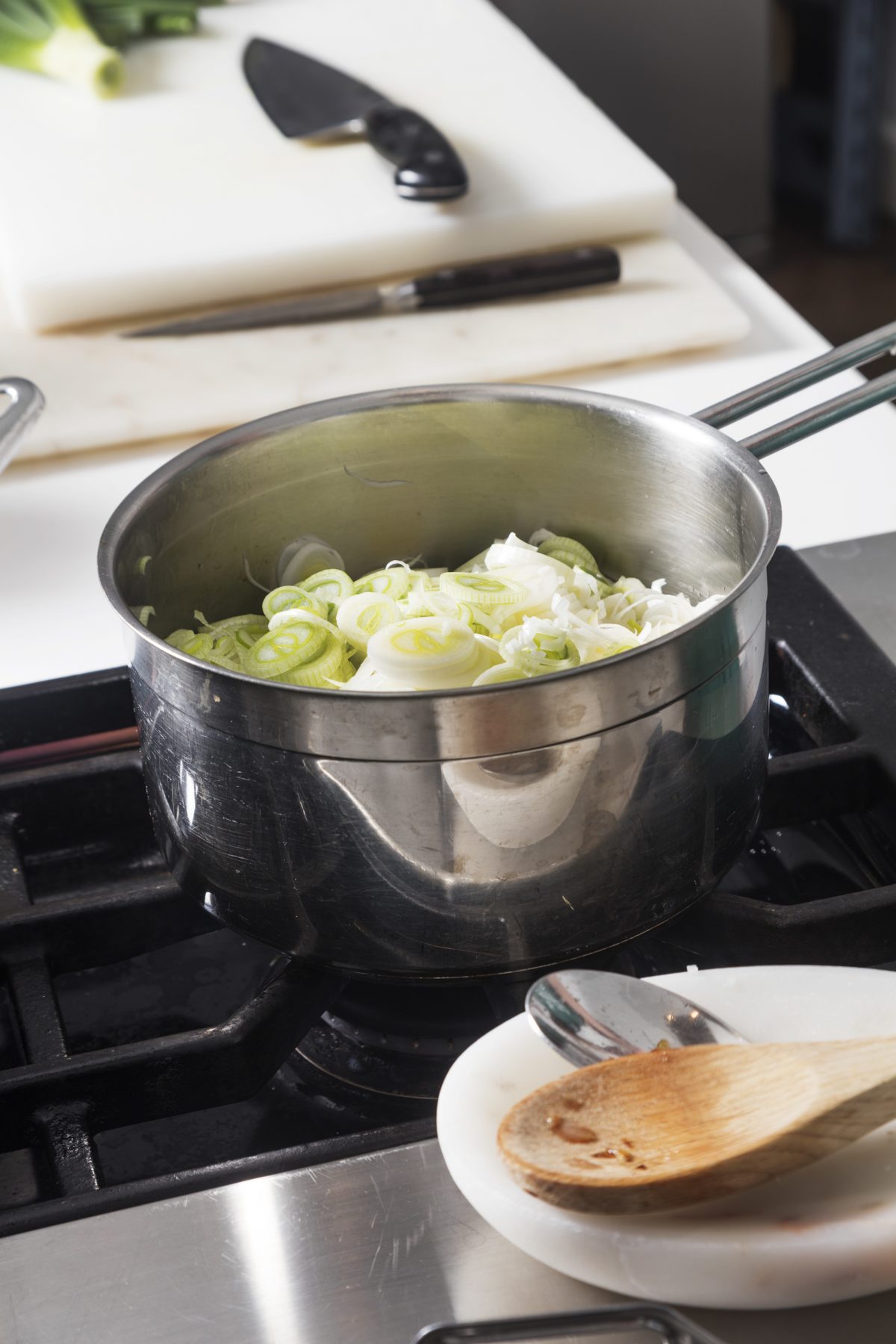 4. Peel and slice the potato and add to the pot, and mix well.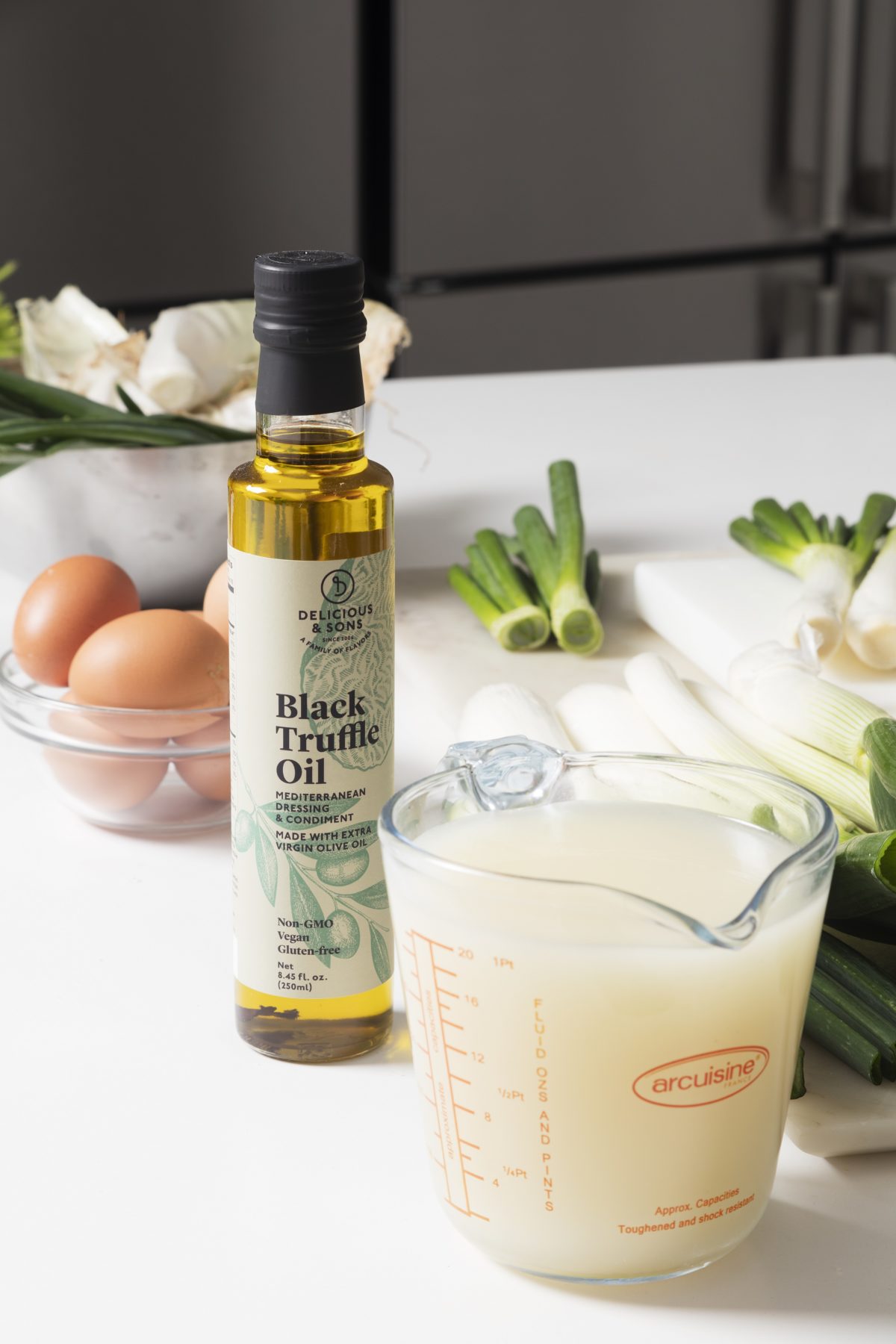 5. Pour in the vegetable stock and cook on medium heat for 30 minutes.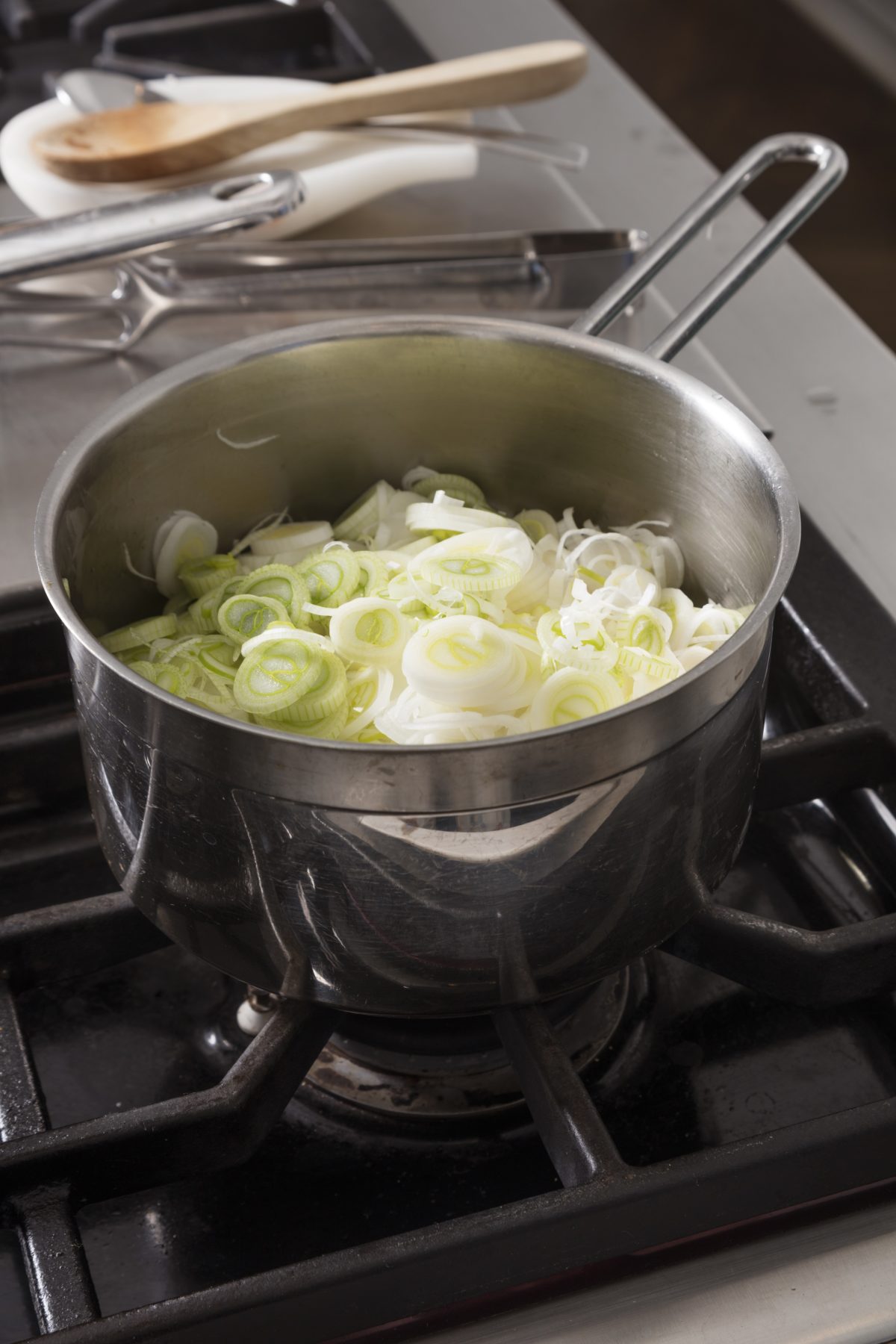 6. Blend in an electric blender until a smooth creamy texture is reached.
7. Return to pot and bring to a boil on high heat, add a stalk of fresh thyme, remove from heat and set aside.
8. Line a small glass with plastic film wrap so that the edges of the film hang over the sides of the glass. Spread with a little extra virgin olive oil.
9. Crack an egg inside the plastic wrap, and grab the edges of the plastic wrap forming a small sack with the egg inside.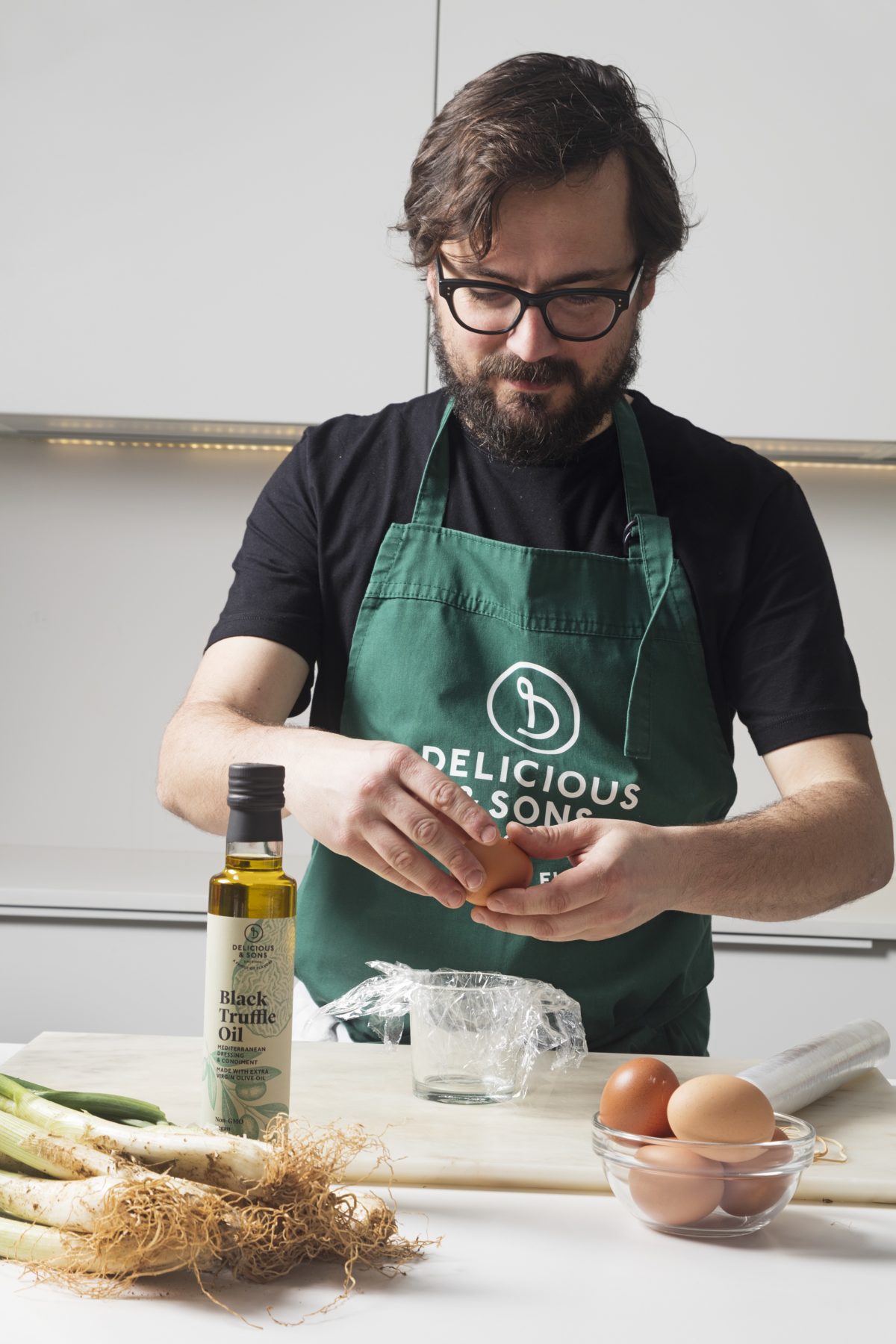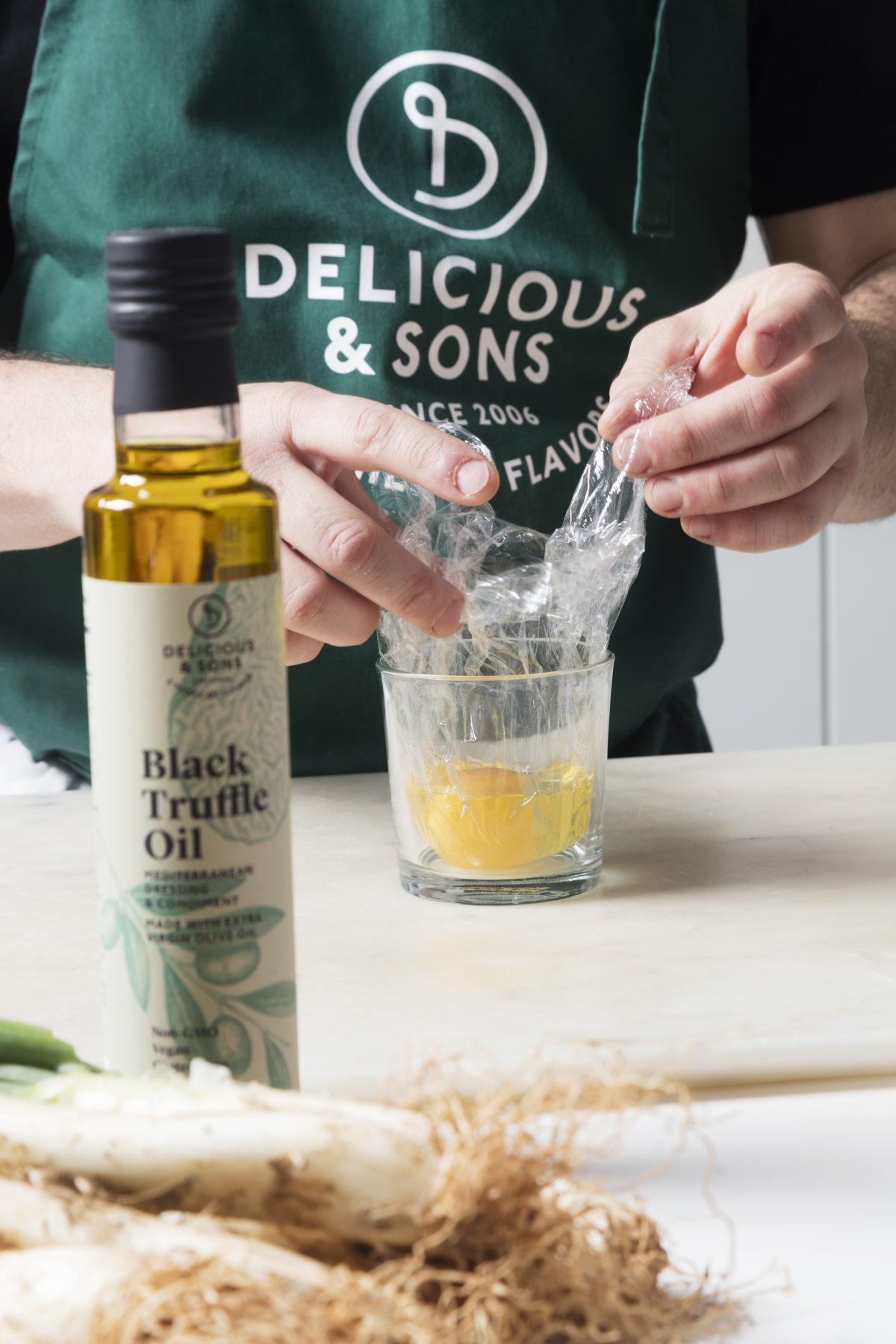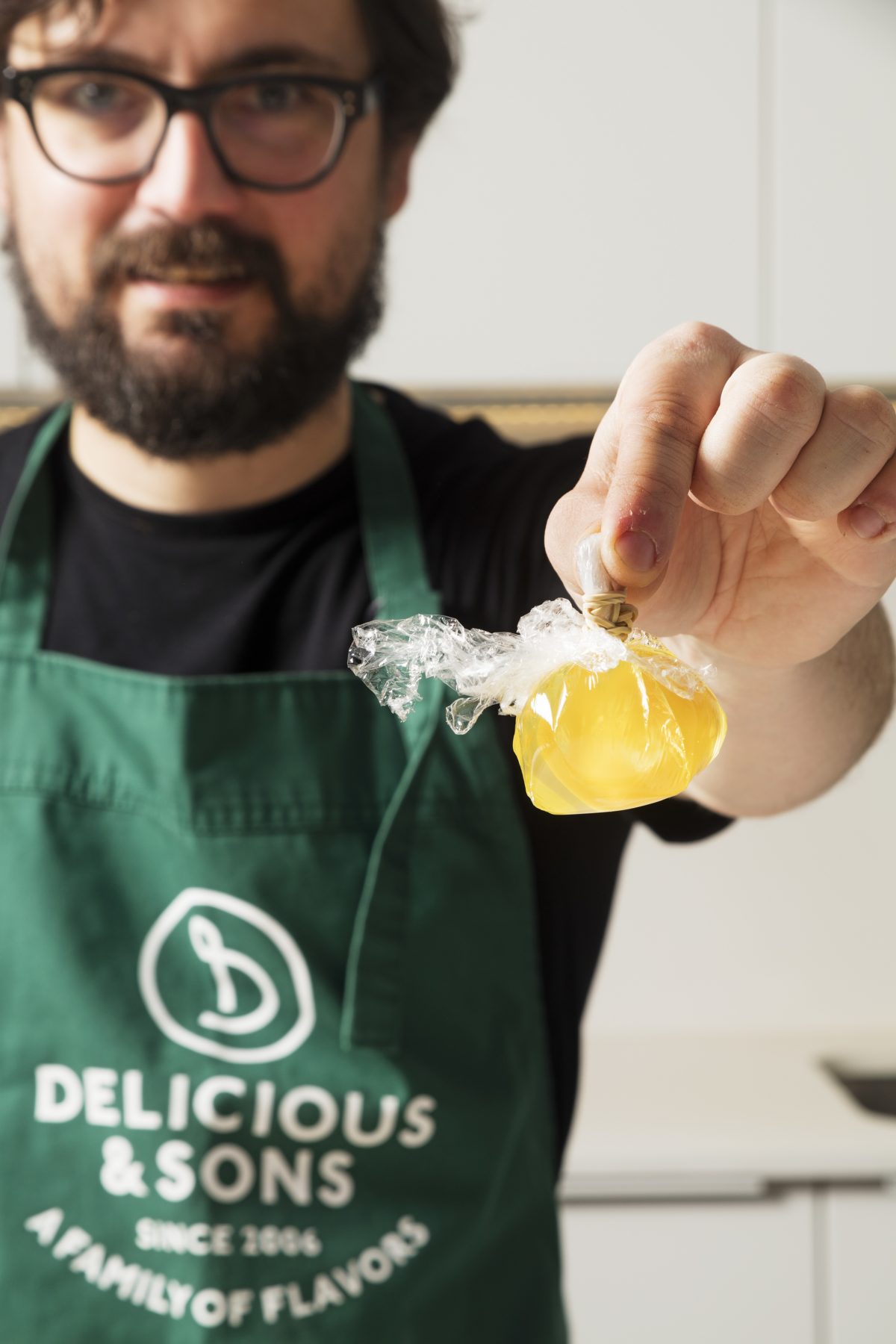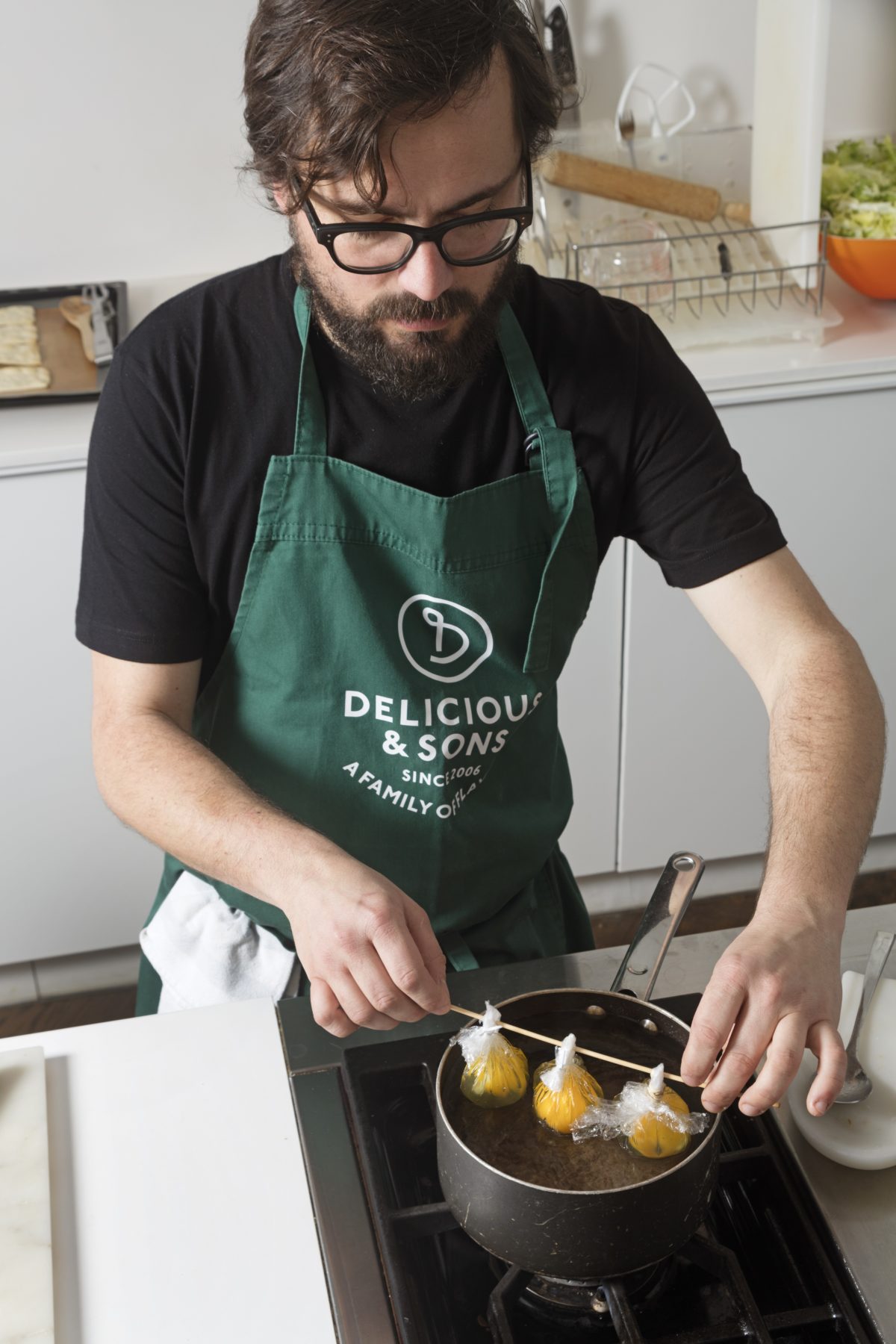 10. Close the sack well with a wire tie or dental floss so air can't get in, and repeat for the rest of the eggs.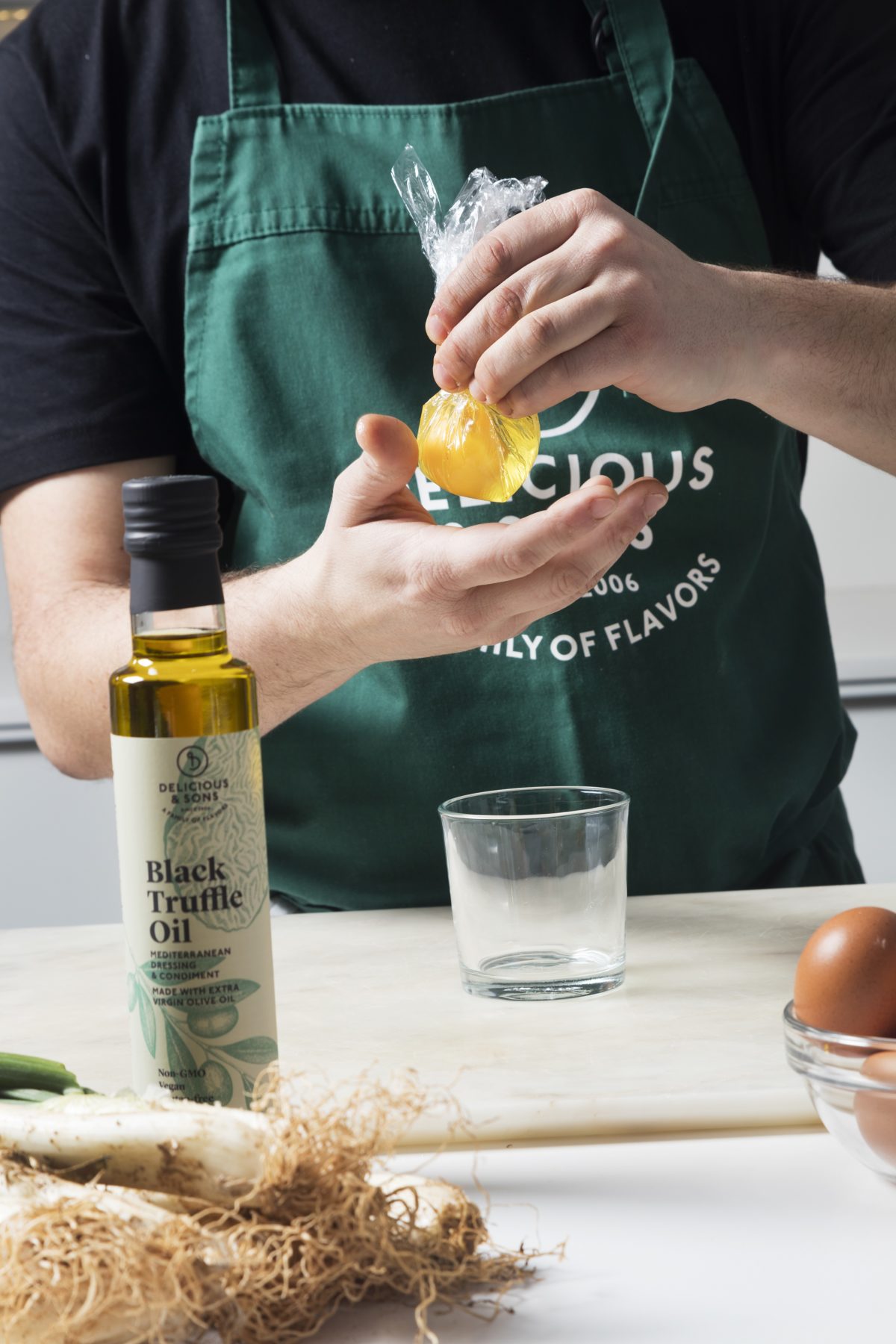 11. Heat water in a pot, and add the wrapped eggs to the water just before the water boils, and then reduce heat, careful not to let the water boil.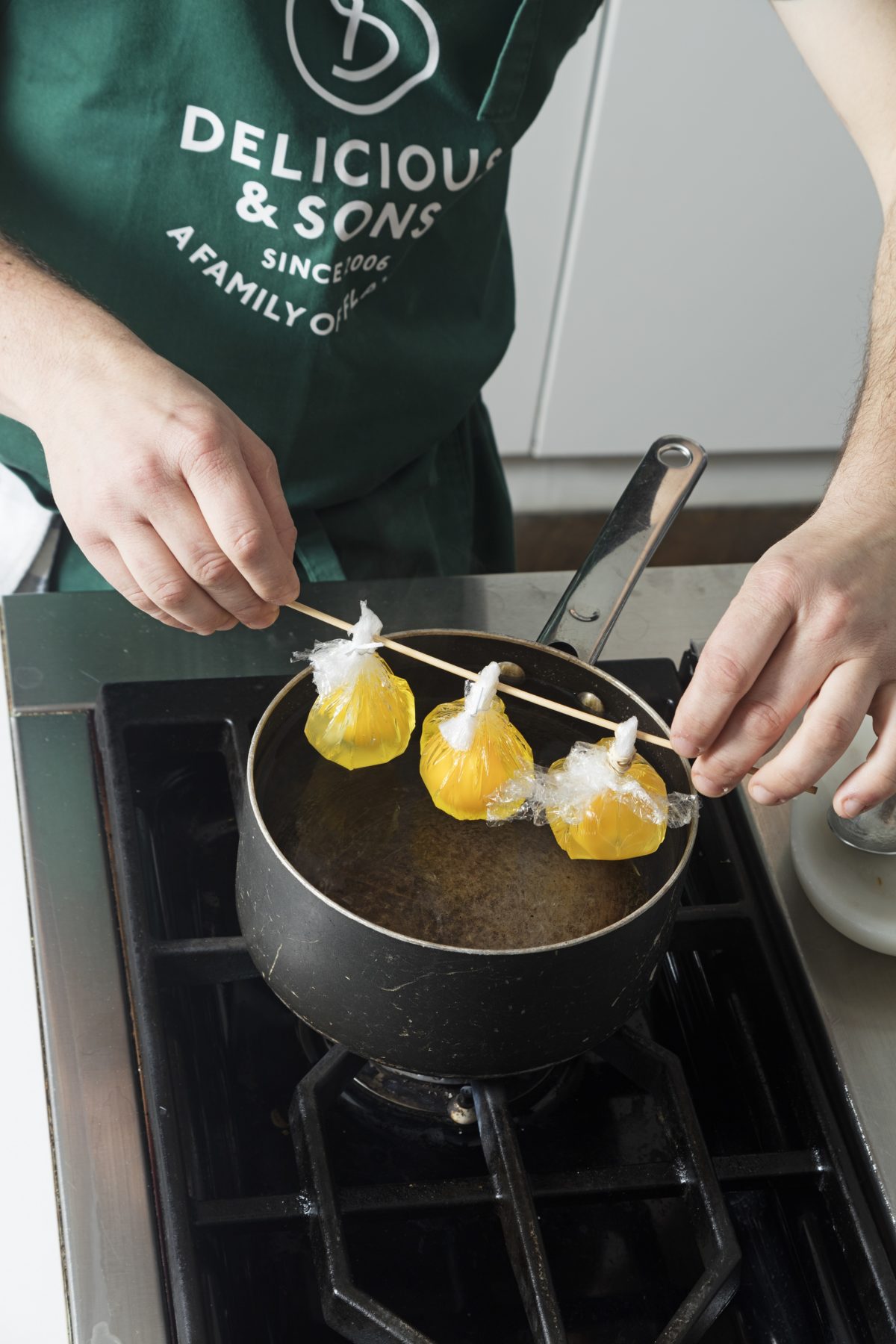 12. Let the eggs cook for about 5 minutes, so that white it cooked through but the yolk is still runny.
13. To serve, heat the cream of calcçots, and place in a bowl, add a poached egg, fresh thyme, and drizzle on drops of Black Truffle Oil.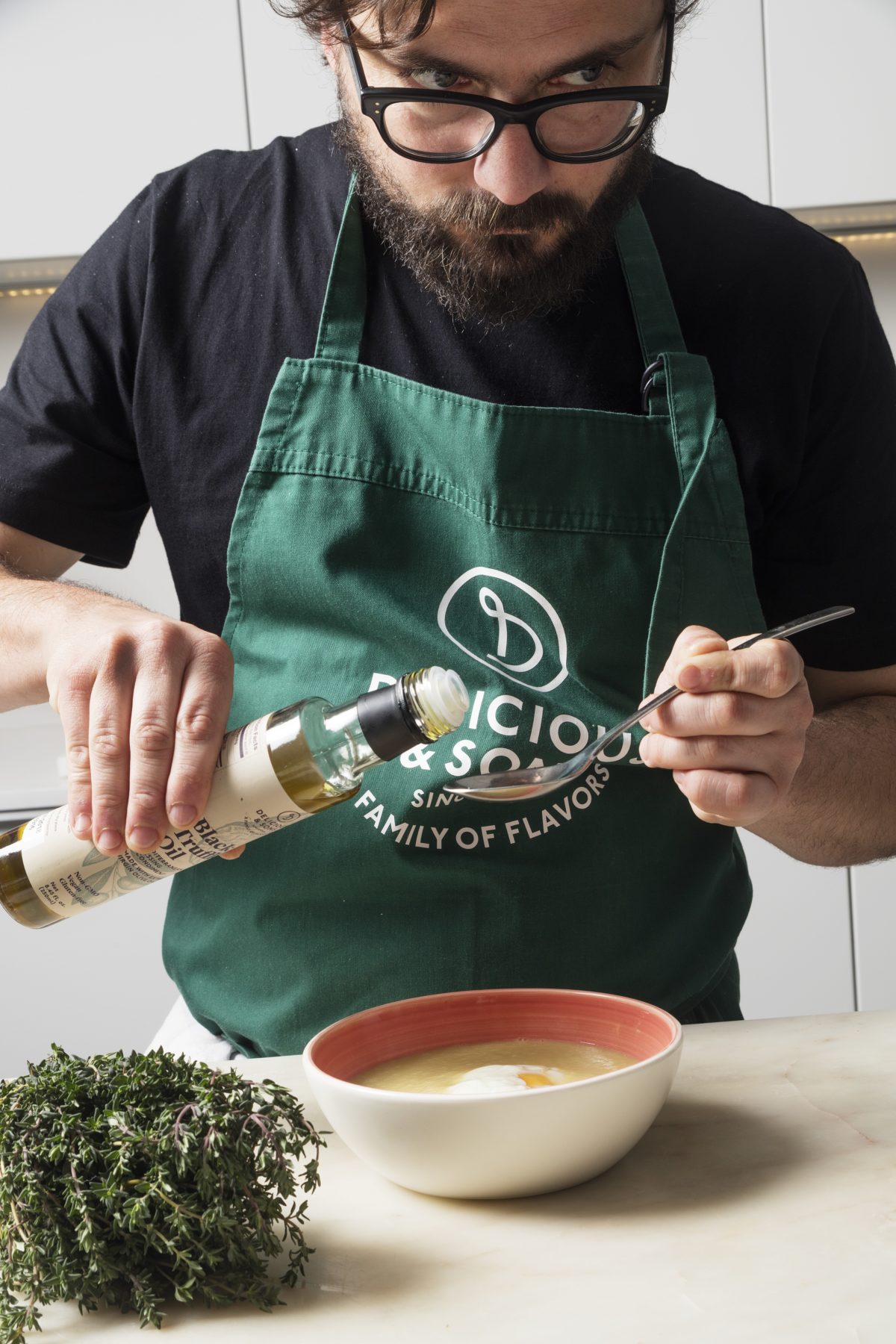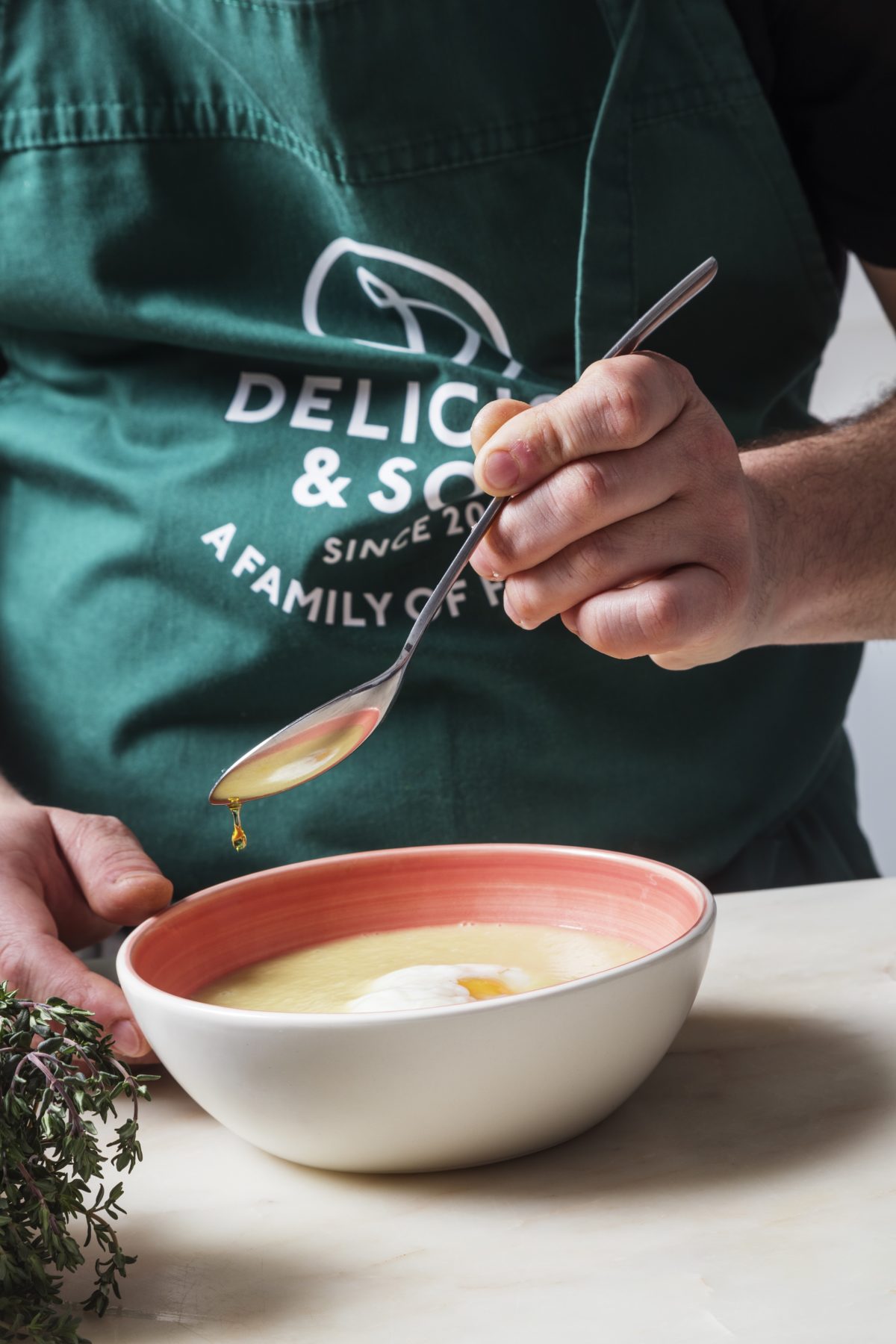 "Calçot" is a spring onion typical of the Tarragona region and is grown during the Winter. It is long and thin and resembles a leek. They are usually eaten grilled on a barbecue and with a special dipping sauce that is similar to Romesco Sauce. If you can't find calçots, leeks can be used as a substitute in the recipe.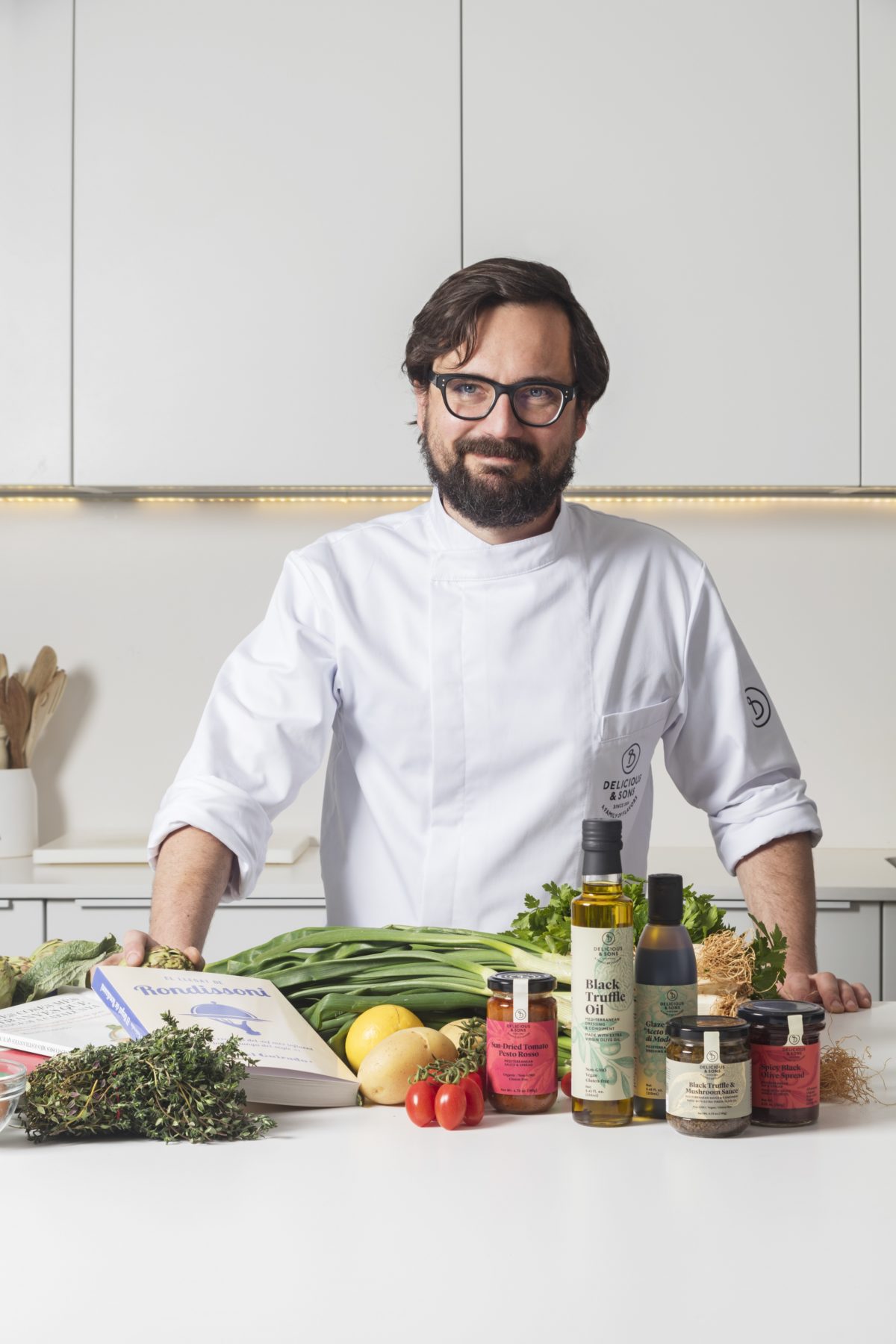 Manel, cooking teacher, sommelier, and author, is a man of many passions, and he does it all with zest, dedication, meaning, and passion. He is currently in a thousand different projects at once, because that's just the way he is: restless and unstoppable. You can find him teaching classes from wine tasting and Asian cuisine to writing articles in the food magazine, Cuina, among other publications. He is also an accomplished author of four cookbooks. His most recent book, "El Llegat de Rondissoni" ("The Legacy of Rondissoni"), passionately documents the life of the great, yet discreet, chef who had an enormous impact on the gastronomical culture of Catalonia.
References:
You can follow Manel on his website or on social media:
Web: www.manelguirado.com
Twiter: @ManelGuirado
Facebook: Manel Guirado
Instagram: @manelguirado
Photography by the impassionate Meritxell Arjalaguer:
www.meritxellarjalaguer.com
instagram: @meritxellarjalaguer
Cream of "Calçots" with Poached Egg and Black Truffle Oil