Ingredients:
1 eggplant
Grated parmesan cheese
Salt and pepper
Olive oil
Preparation:
Preheat oven to 360ºF
Preferably using a mandolin, cut the eggplant into thin rounds about 1/5-inch-thick, with skin on.
Spread eggplant slices on paper towel and lightly salt. Wait 10 minutes and pat off any water.
Line a baking sheet with parchment paper or a silicone mat and grease lightly with olive oil.
Place the eggplant slices spread out on the baking sheet and paint with Basil Pesto Genovese.
Sprinkle on grated parmesan and season with freshly ground black pepper.
Roast in the oven for about 15 minutes until golden and crispy.
Remove from oven, sprinkle with salt and serve hot.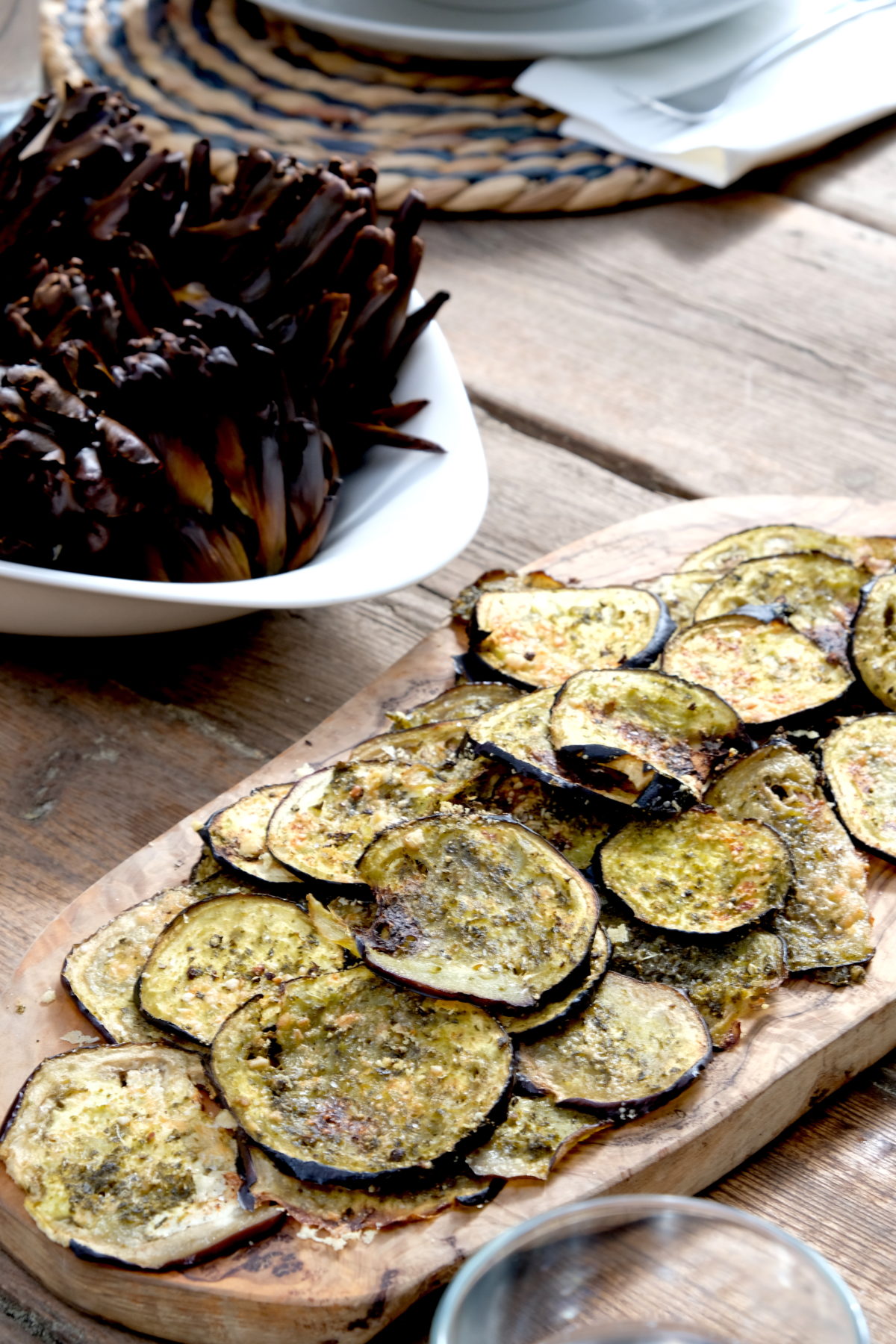 This site is registered on
wpml.org
as a development site.