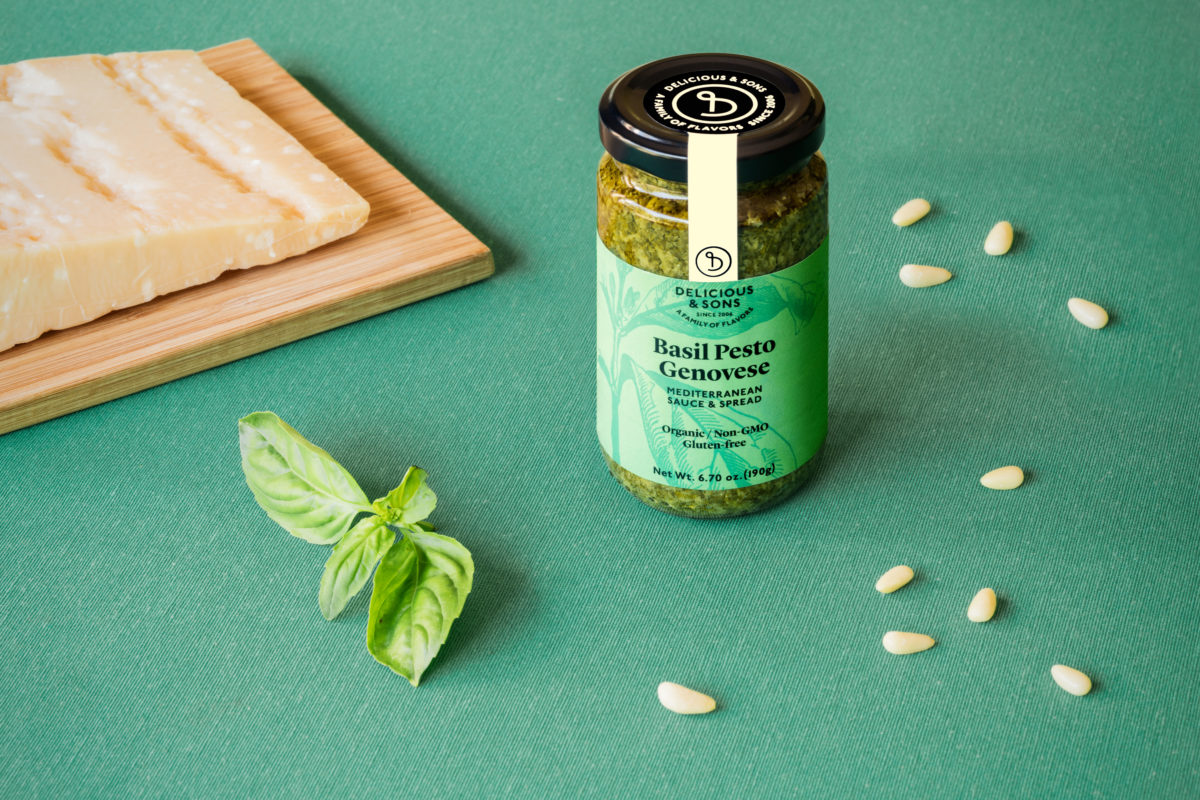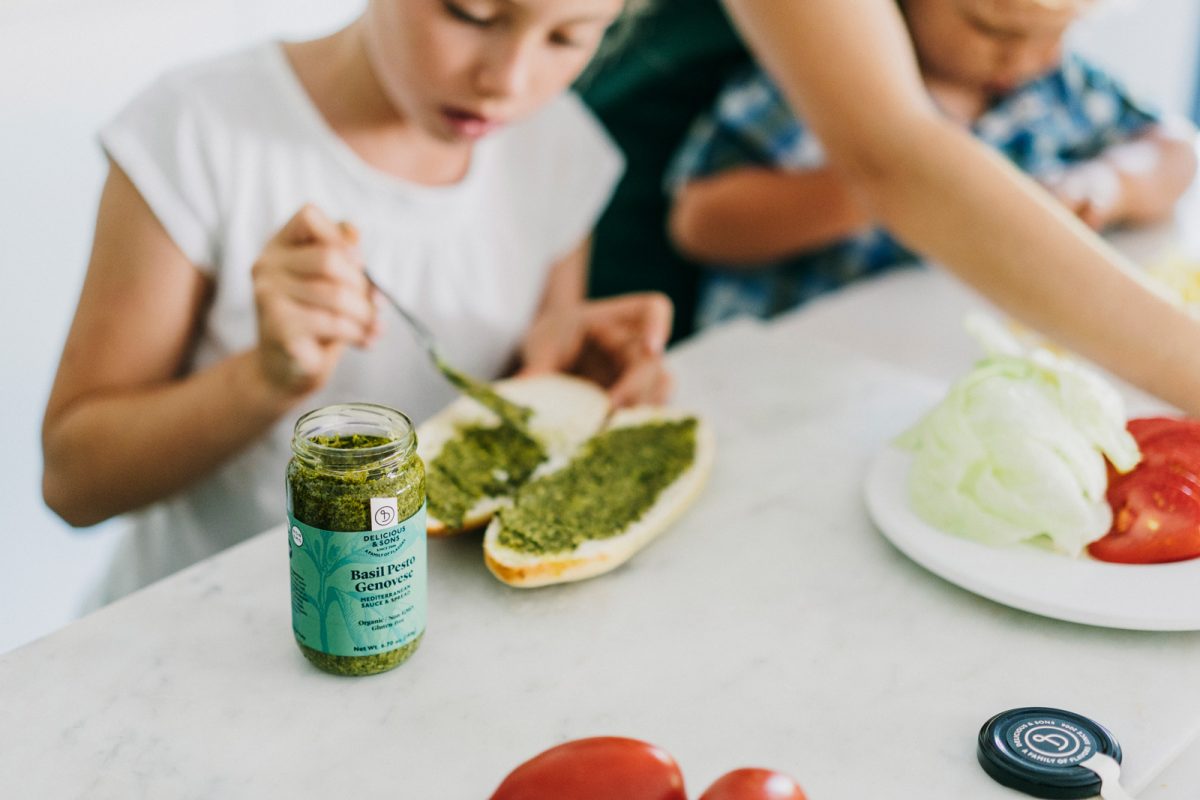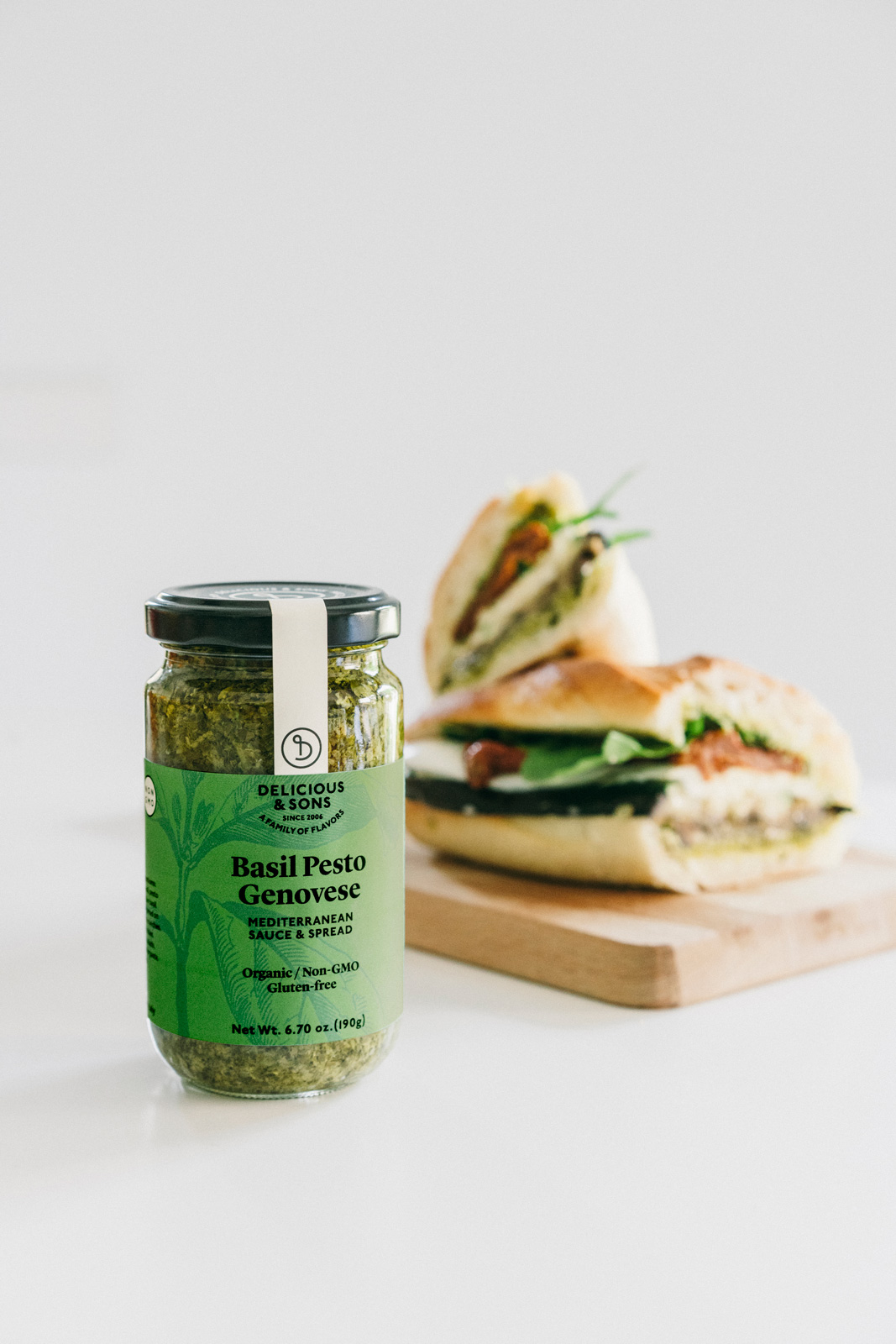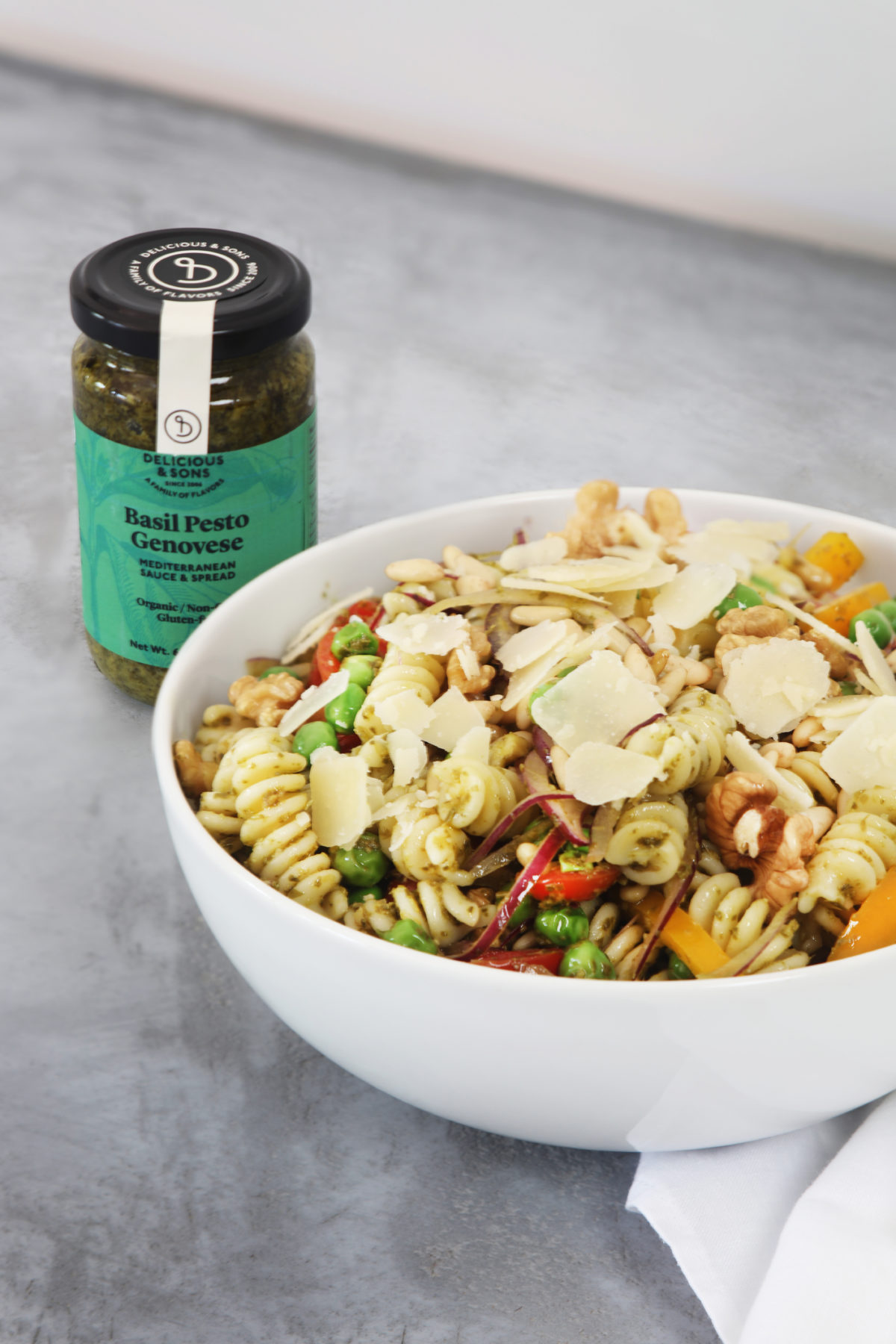 Organic Basil Pesto Genovese
Authentic Pesto Genovese with aromatic Italian basil, Italian pine nuts, and PDO Parmigiano Reggiano cheese. The most authentic classic Pesto that goes with every dish. The ideal pesto we take from Italy to your home. Perfect with all kinds of pasta, vegetables, for dipping, in salads, sandwiches, pizzas, and rice dishes or with baked potatoes... you can't go wrong! Certifications: Organic, Non-GMO, Gluten Free, and Egg Free, No Added Sugars, and Keto Friendly.
In stock
Pasta
Sandwiches
Vegetables
Salads
Vegan protein (tofu, seitan)
Organic basil, organic sunflower oil, Parmiggiano Reggiano cheese PDO (cow's milk, salt, rennet), salt, organic potato starch, organic pine nuts, acidity regulator: lactic acid, antioxidant: ascorbic acid.