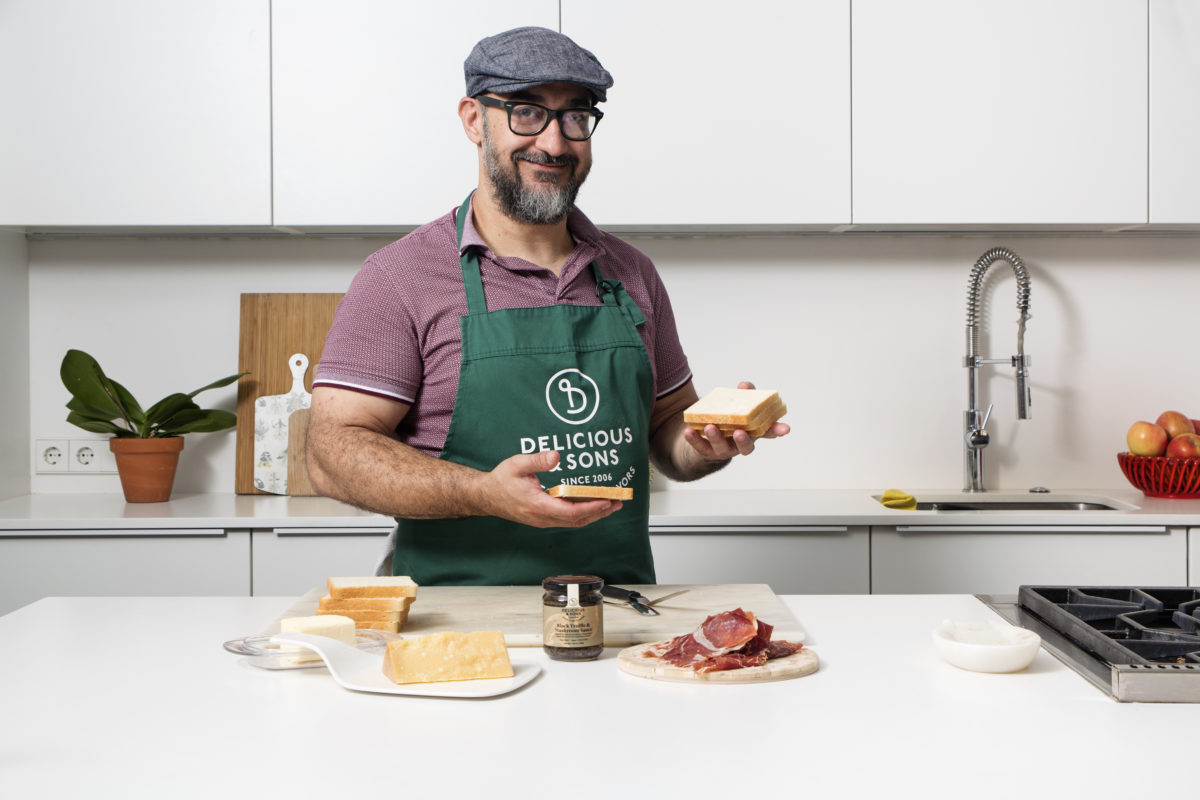 Ingredients:
12 slices of bread (works as well with gluten-free bread)
1 wedge of Parmesan cheese thinly sliced.
10oz Iberic ham in thin slices
Butter
Preparation:
1. Cut the crust off the bread slices.
2. Heat the frying pan.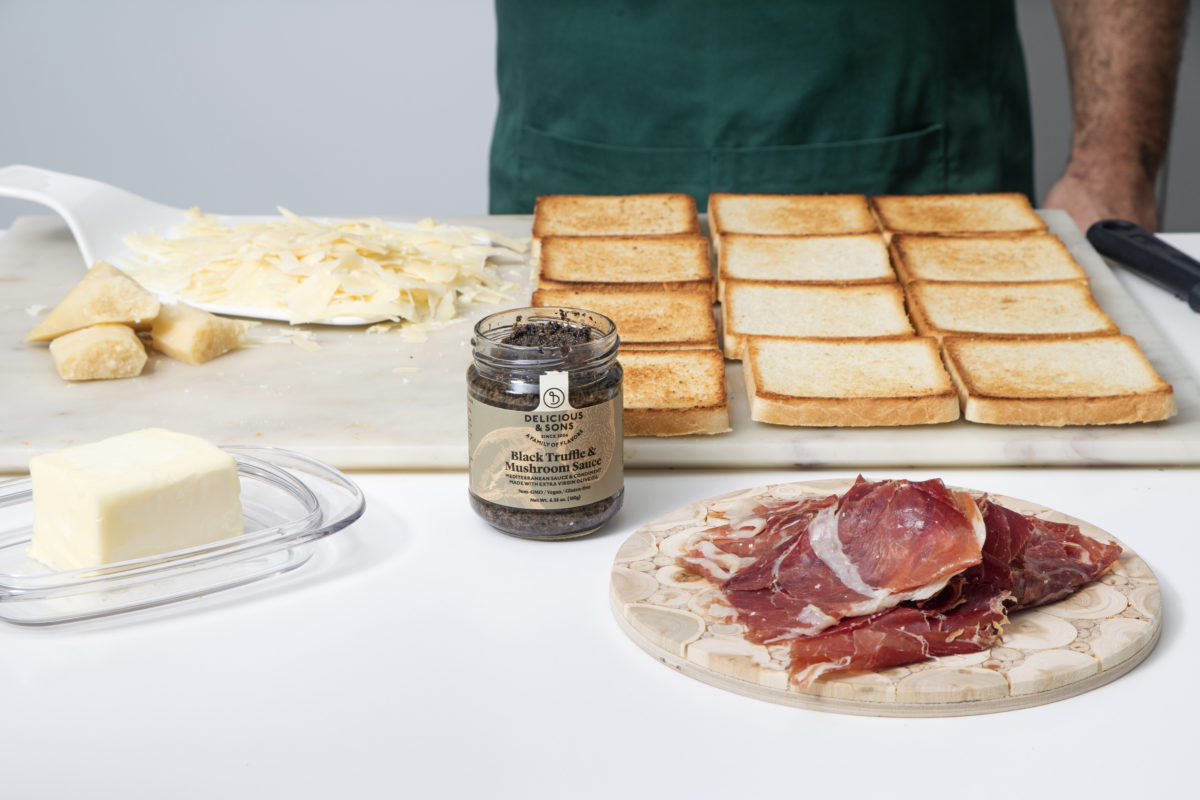 3. Grease the pan with butter and toast the slices of bread only on one side until golden and remove.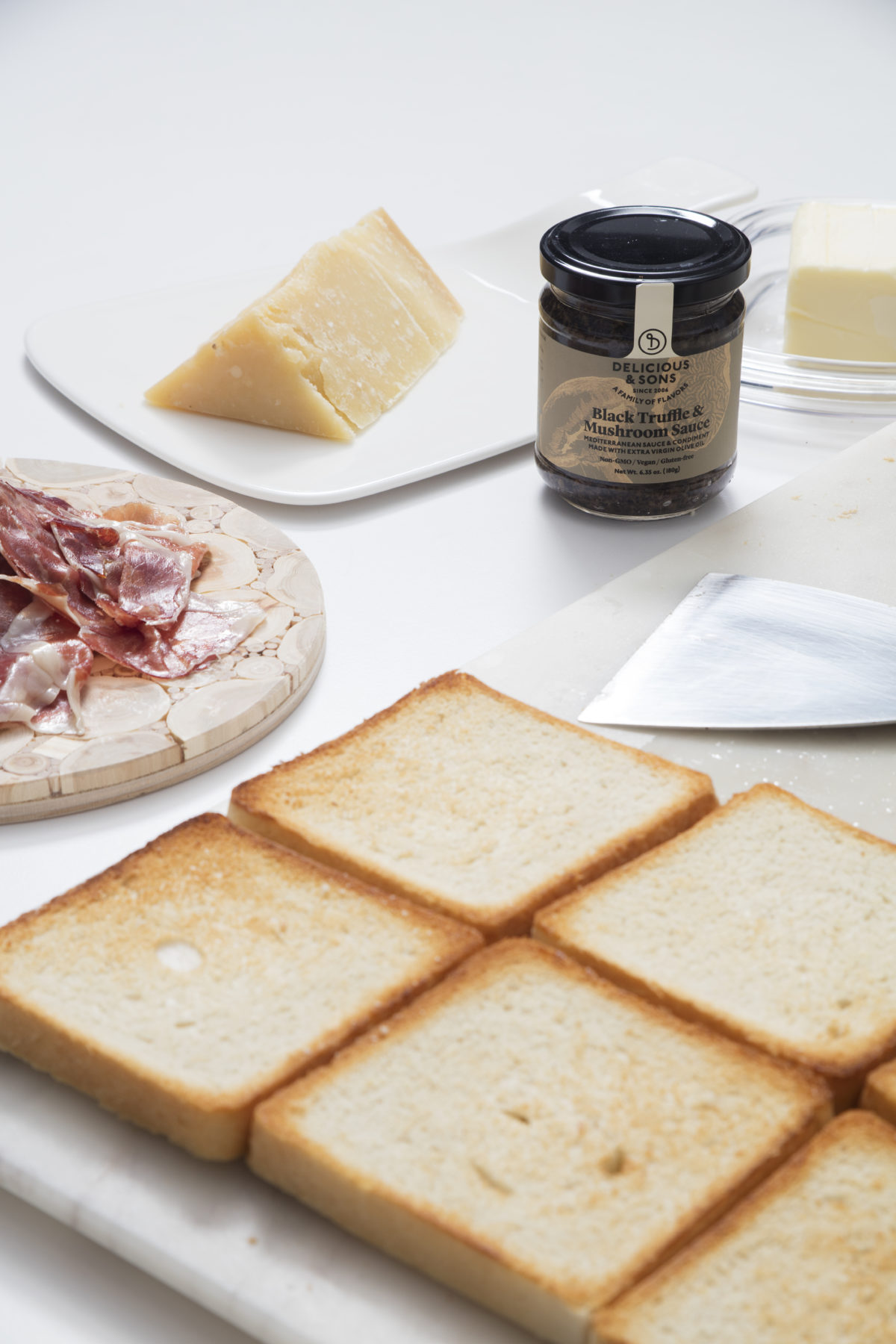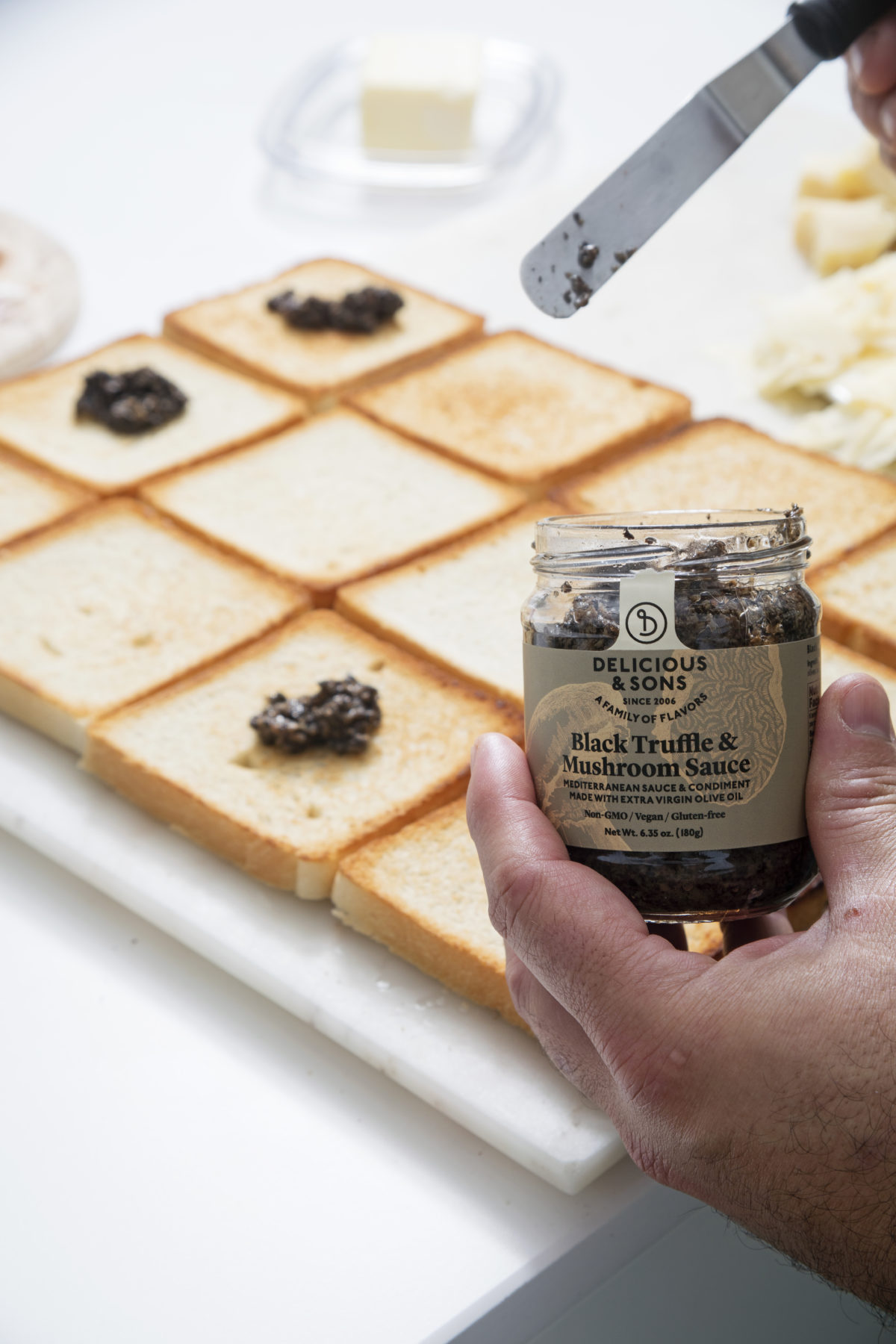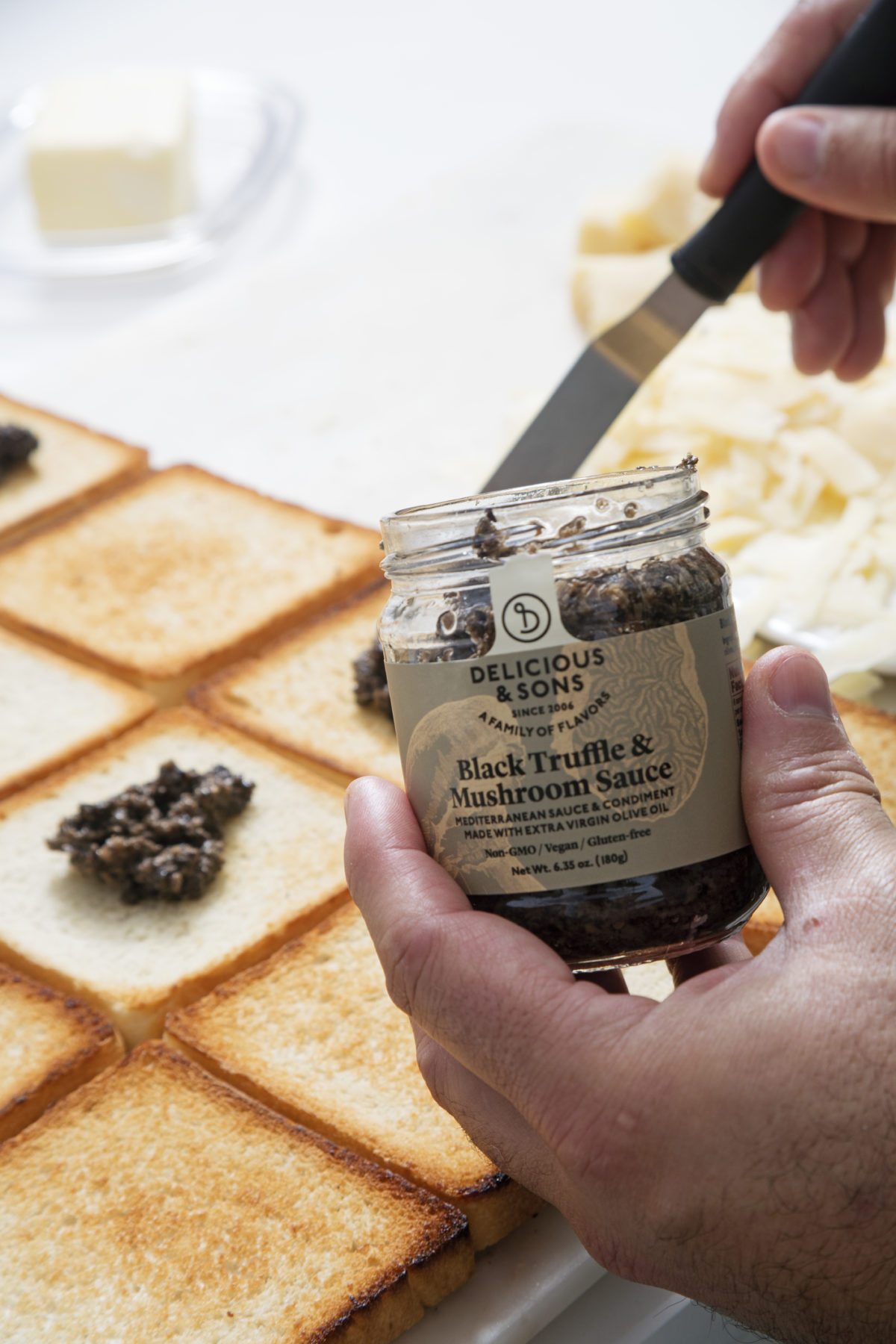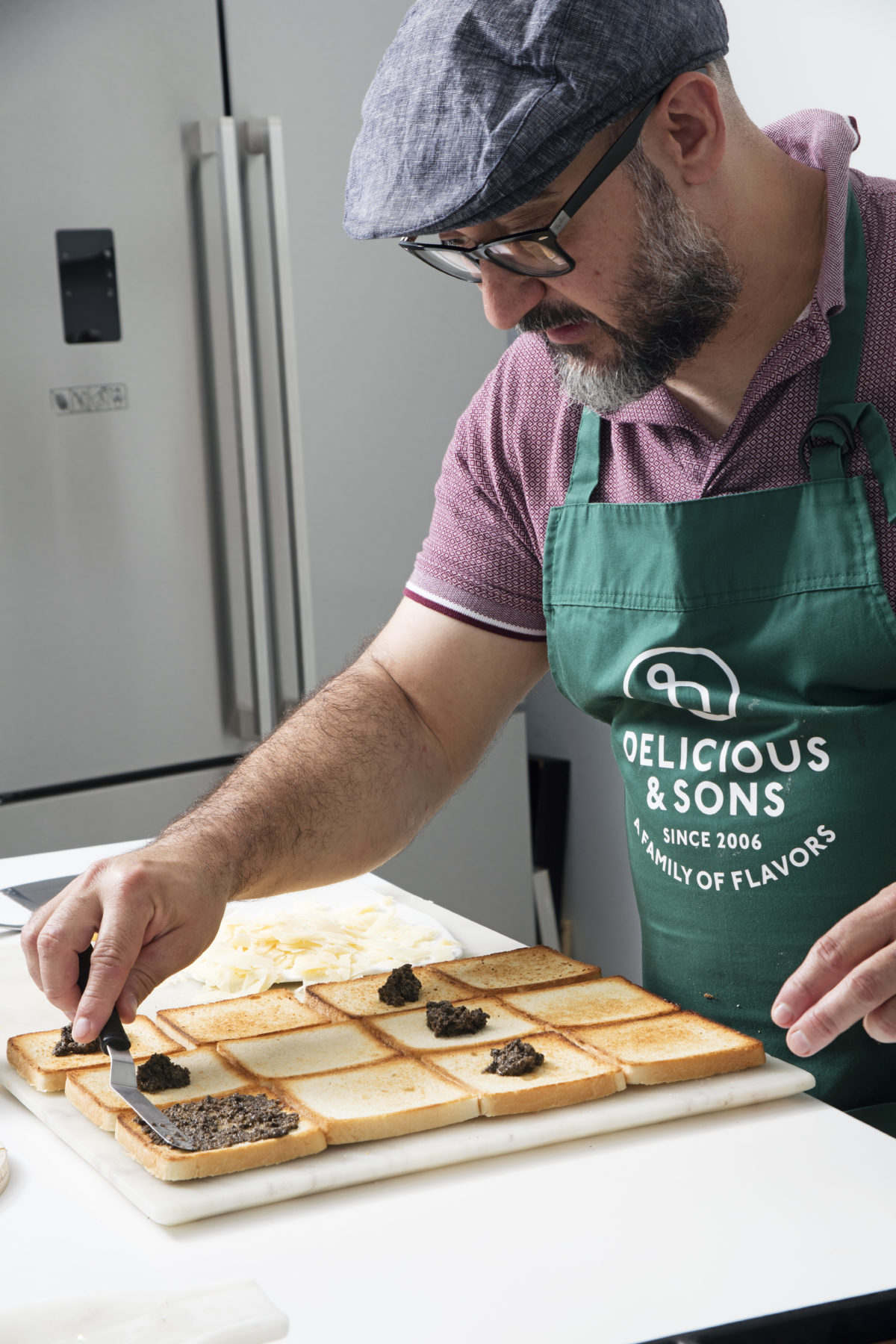 5. Cover half of the bread slices with parmesan shavings and a couple of slices of Iberic ham.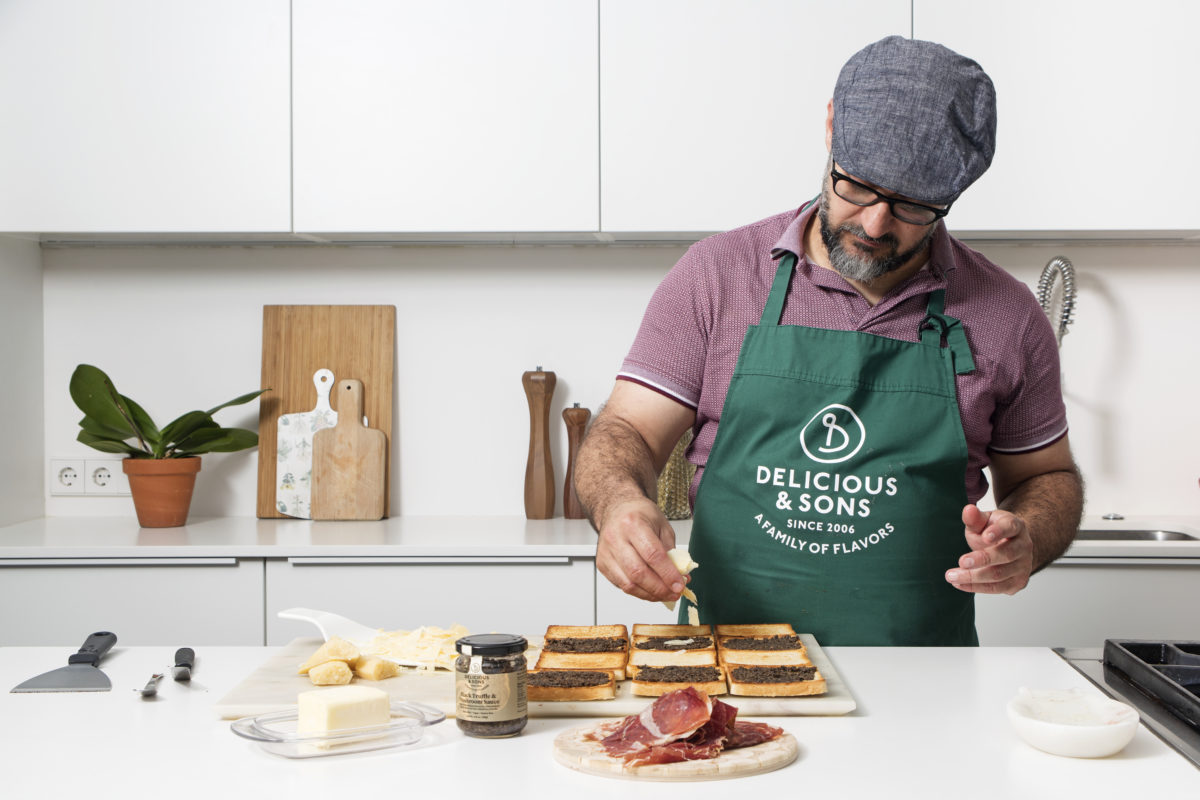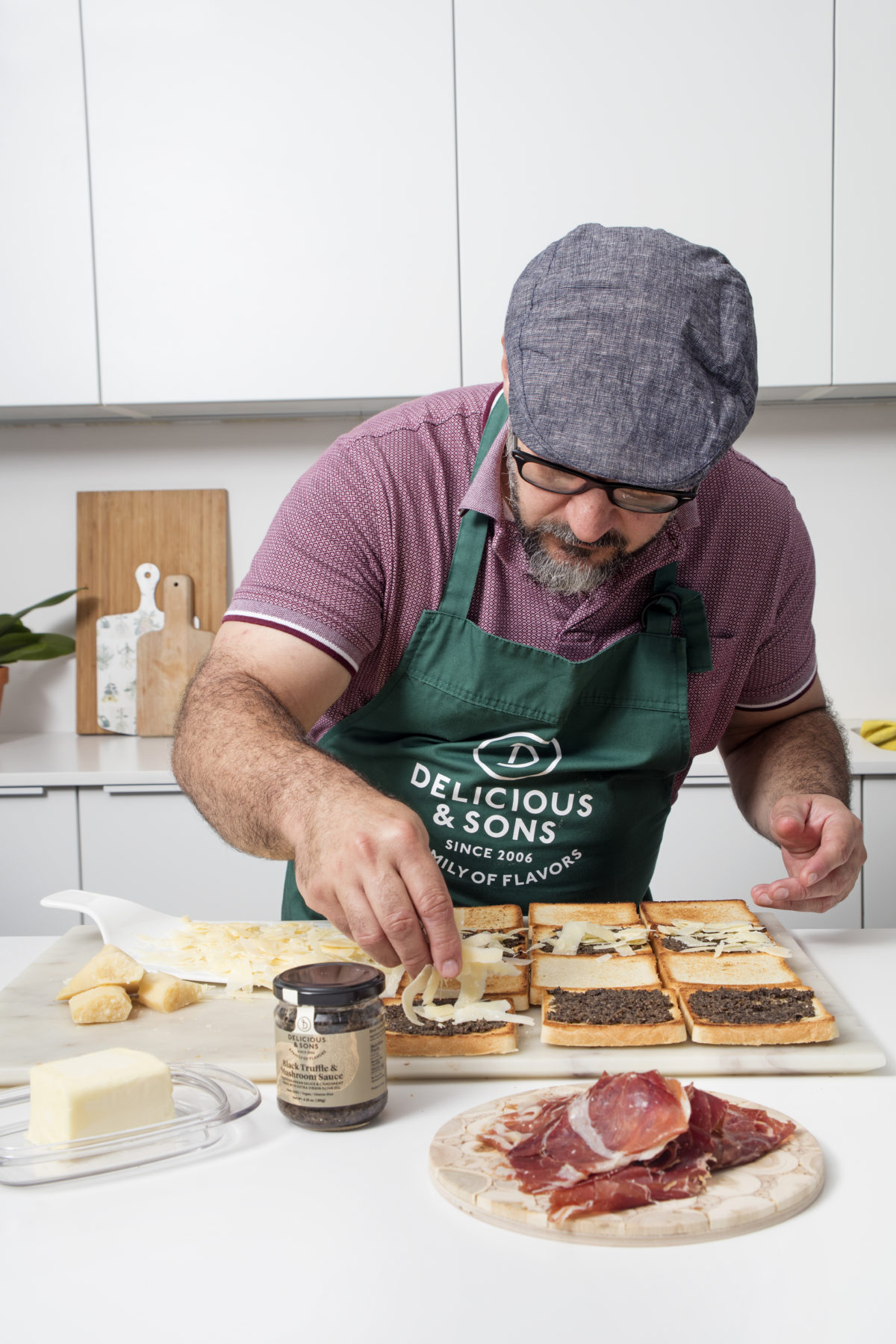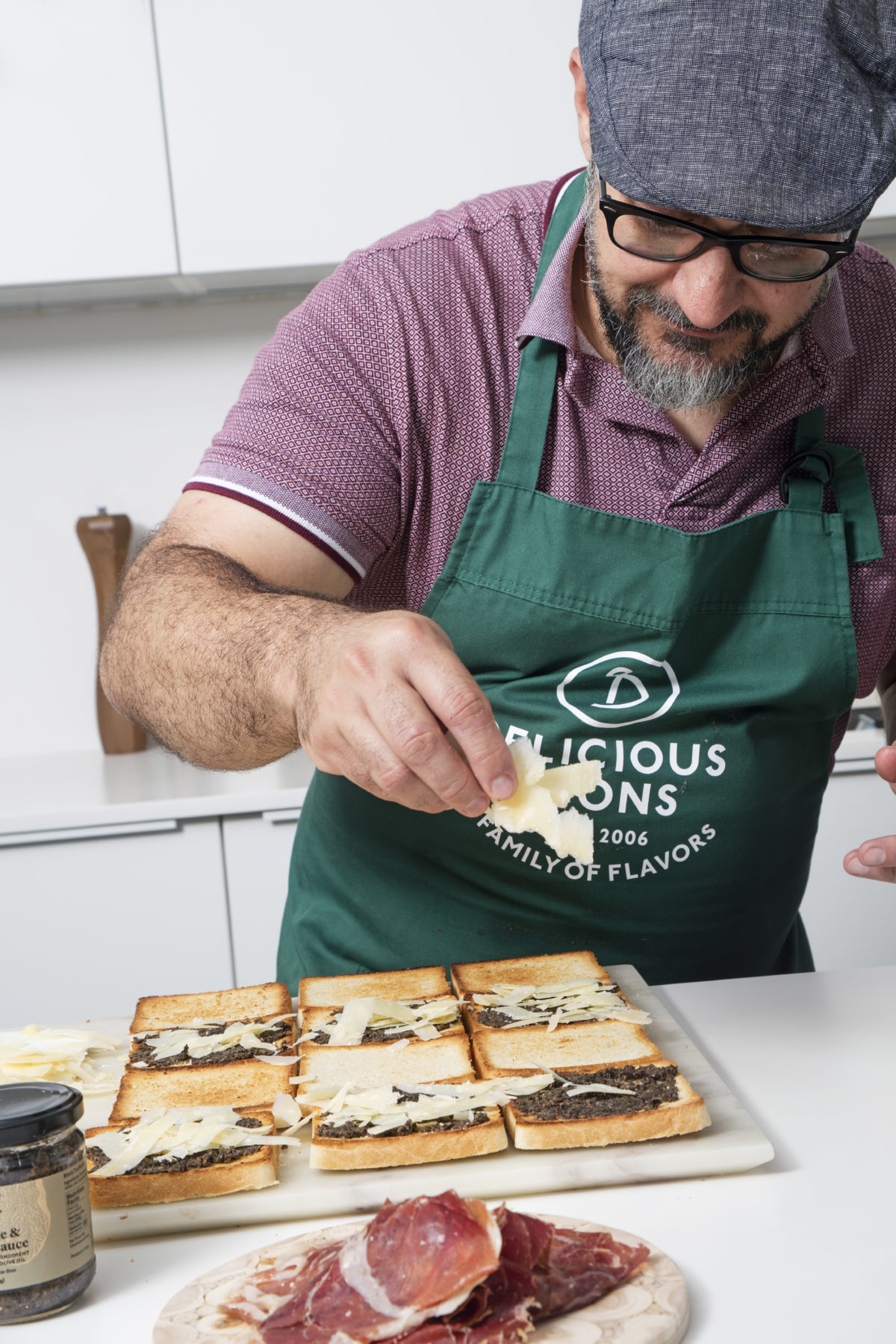 6. Cover the sandwich with another slice of bread smeared with the truffle sauce on the toasted side (so the untoasted sides are out).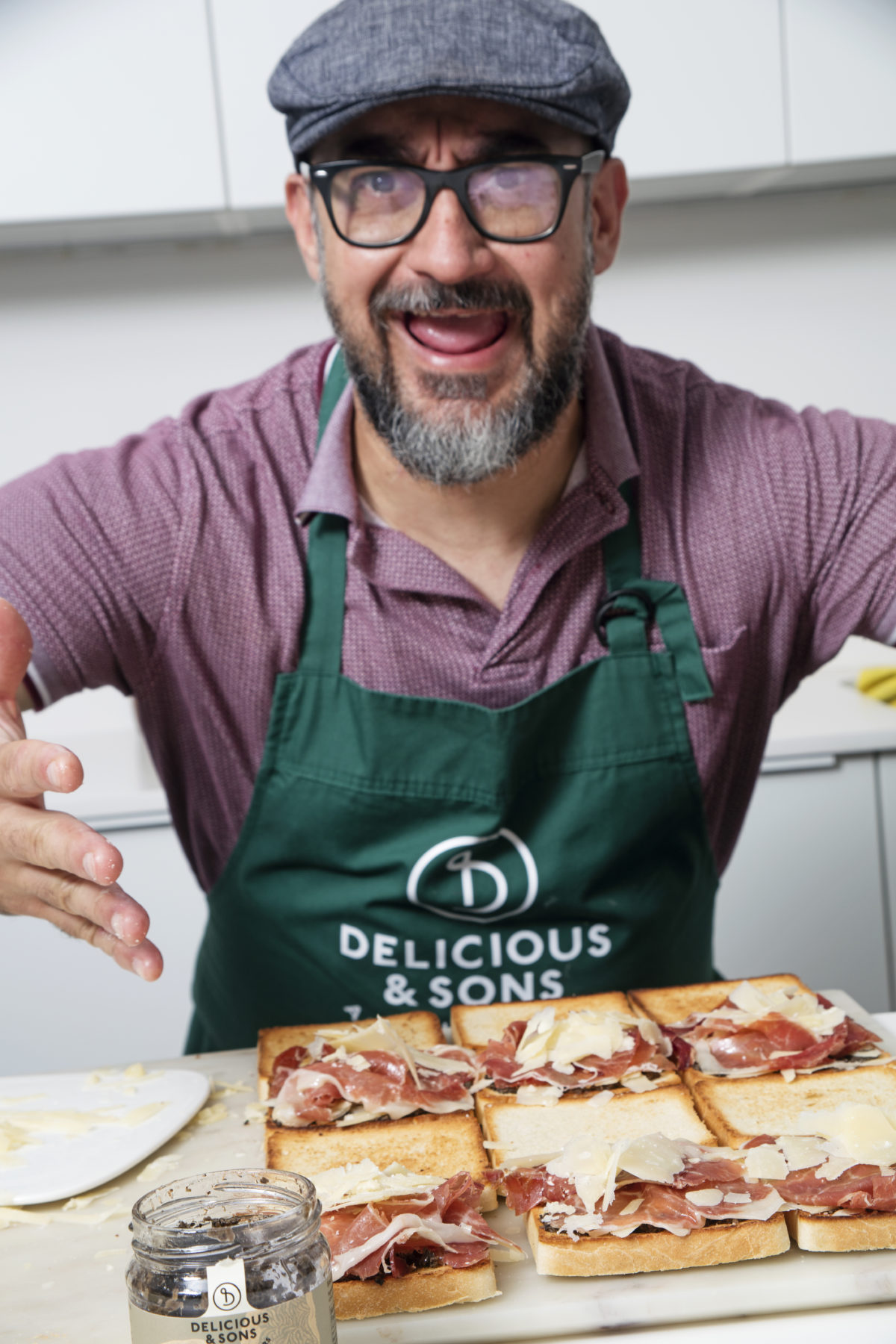 7. Toast the sandwiches in the pan with butter until golden.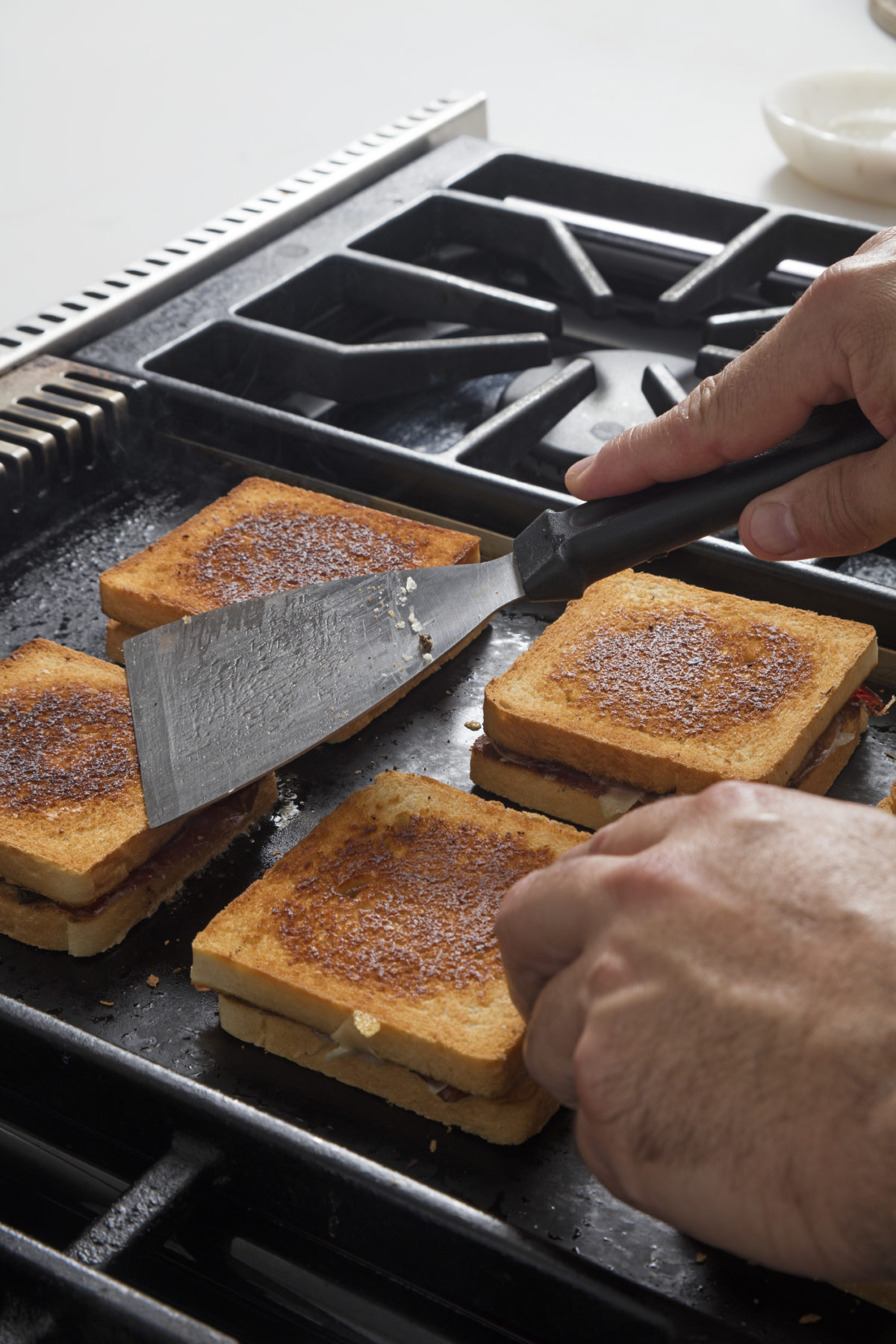 8. Once toasted cut in half diagonally and serve immediately.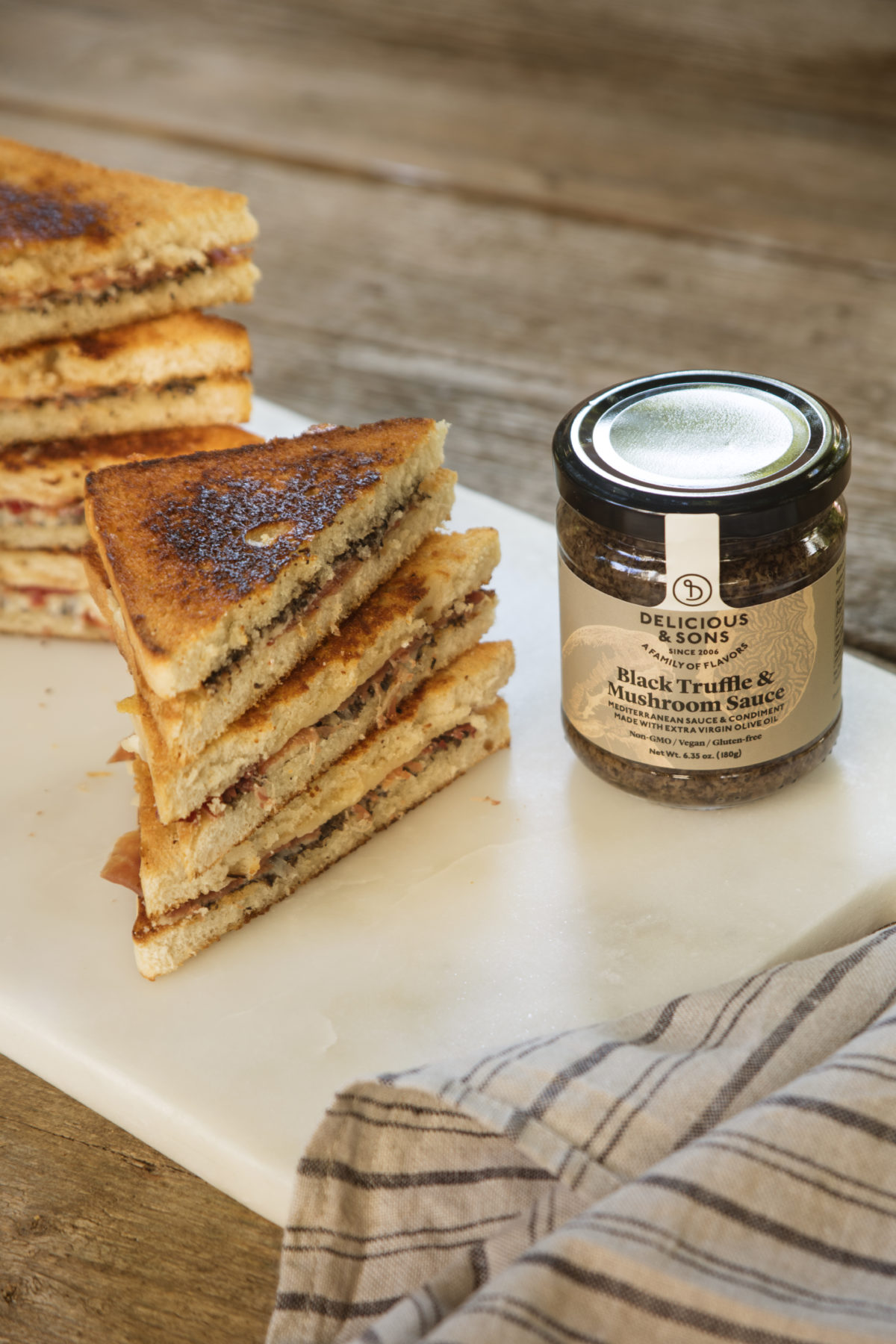 This site is registered on
wpml.org
as a development site.