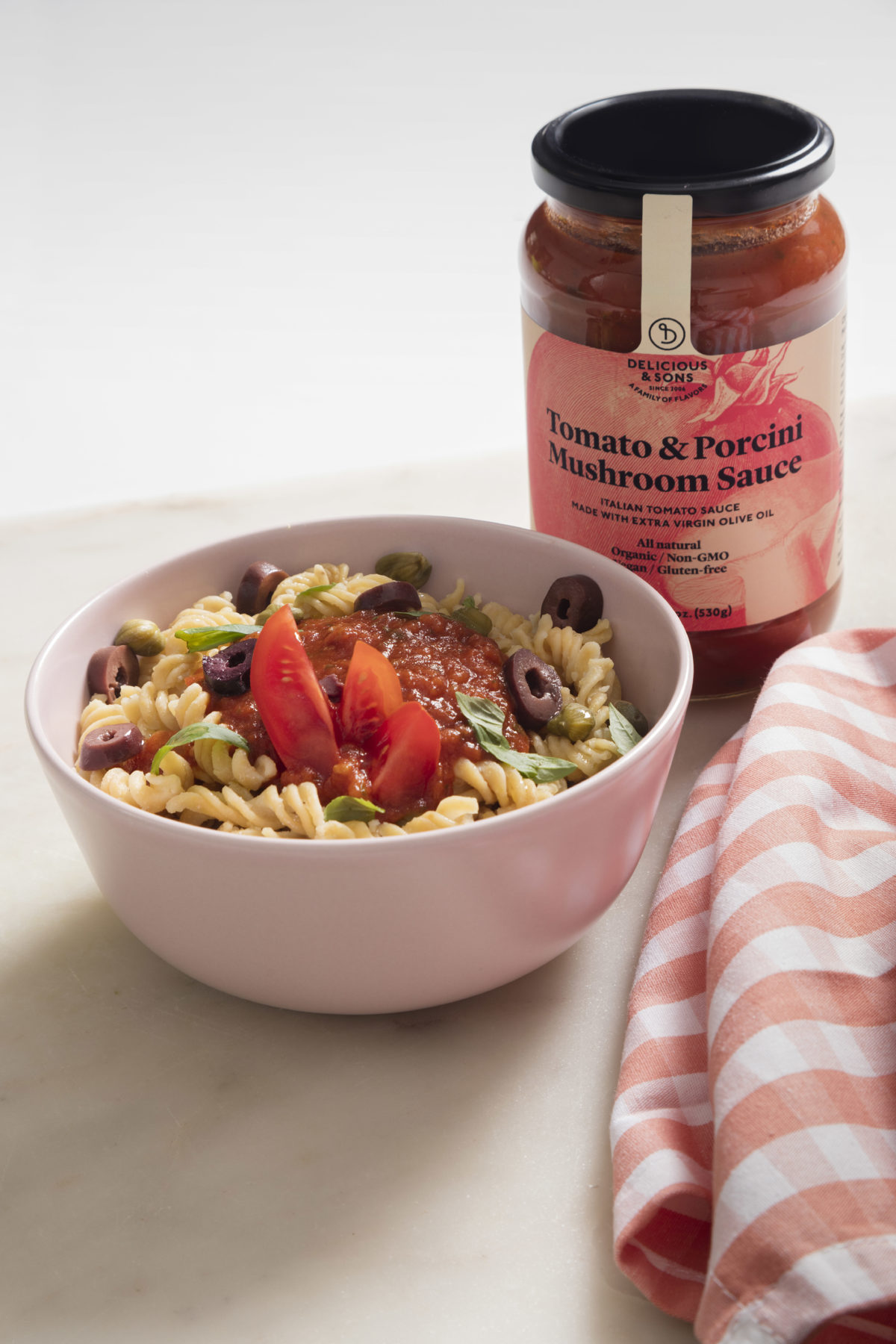 Ingredients
Chickpea fusilli
7 Kalamata black olives, pitted
Fresh basil
5 cherry tomatoes
1 tsp. Capers
Drizzle of Extra virgin olive oil
Salt and pepper
Preparation:
1. Prepare the pasta according to the indications on its packaging, careful not to overcook the fusili as legume-based pasta tends to be more delicate.
2. While the pasta is cooking, slice the tomatoes in vertically in half, slice the olives, and dice the fresh basil leaves.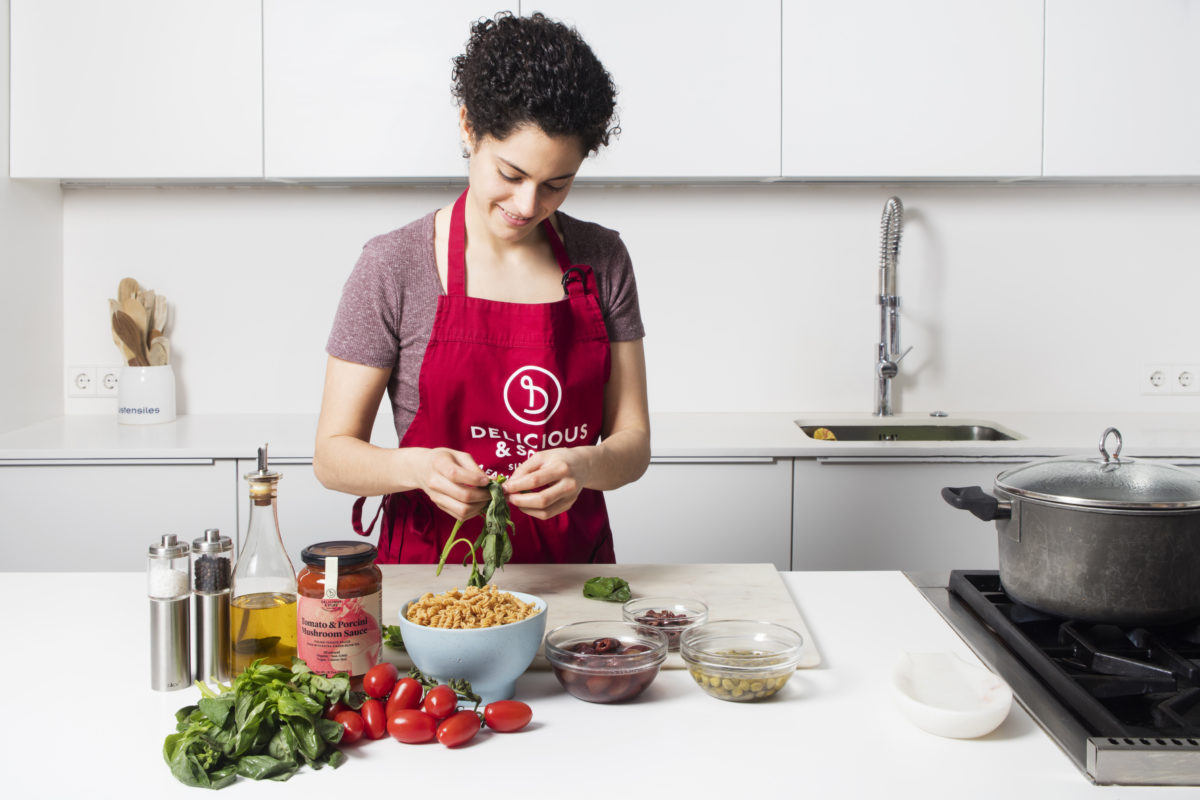 3. When the pasta is finished cooking, drain, and season with the olive oil and salt and pepper.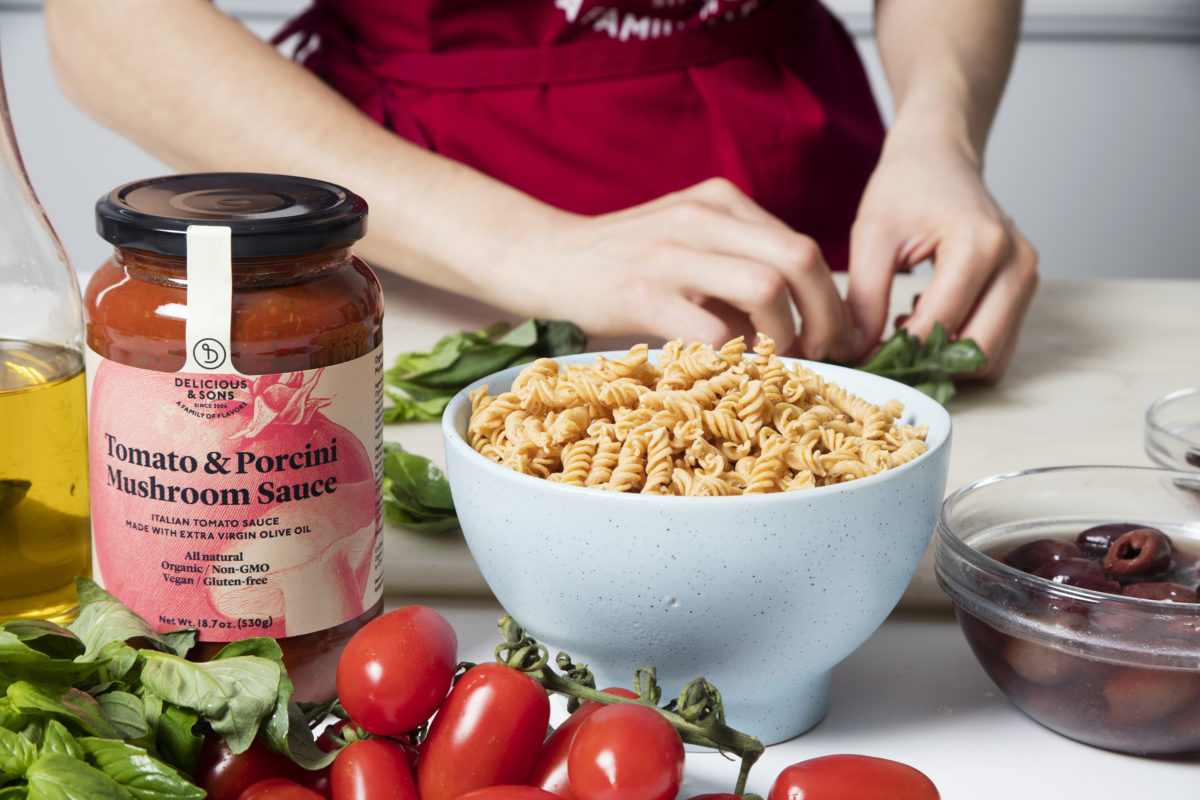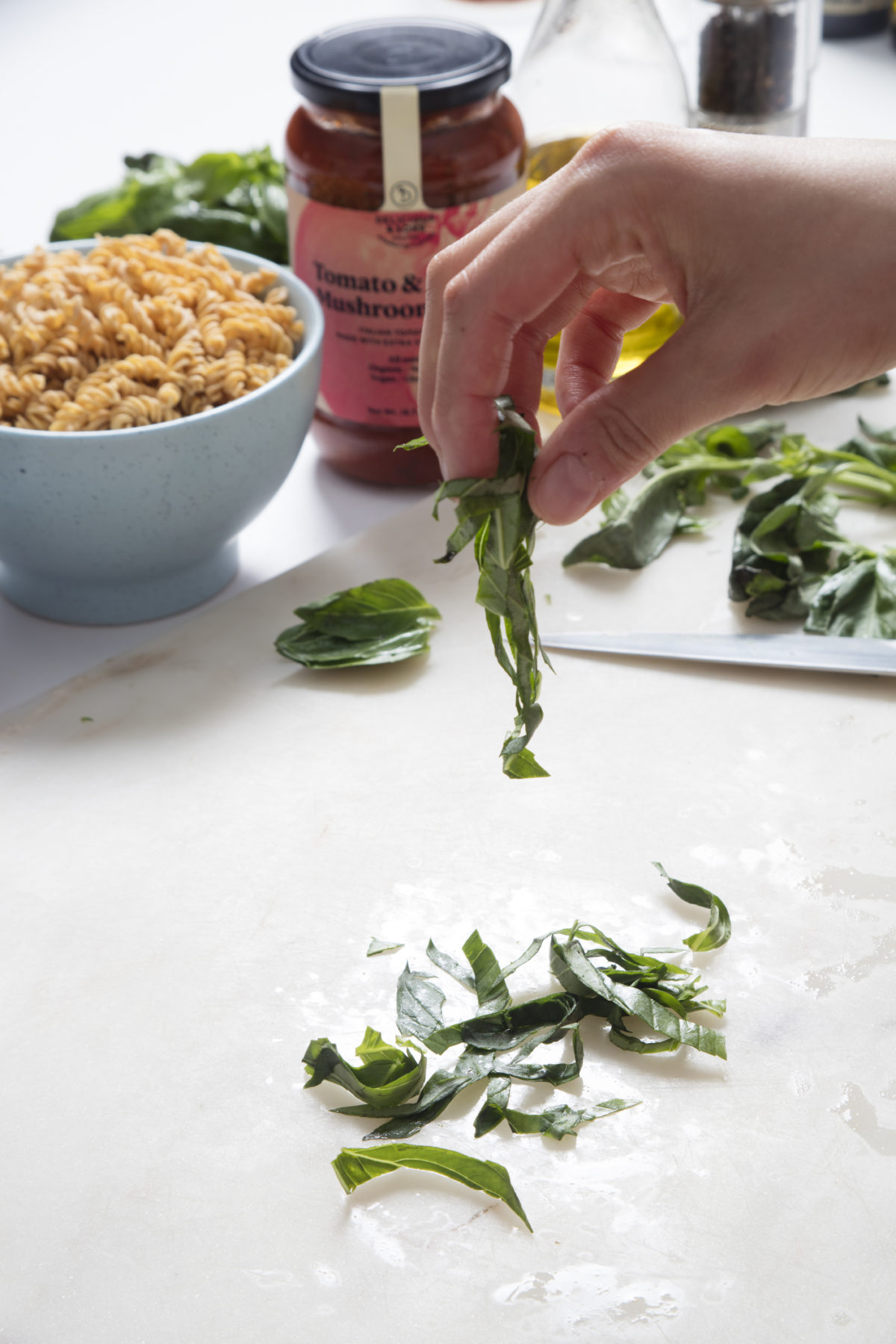 5. Decorate with the sliced cherry tomatoes and a couple of whole leaves of fresh basil.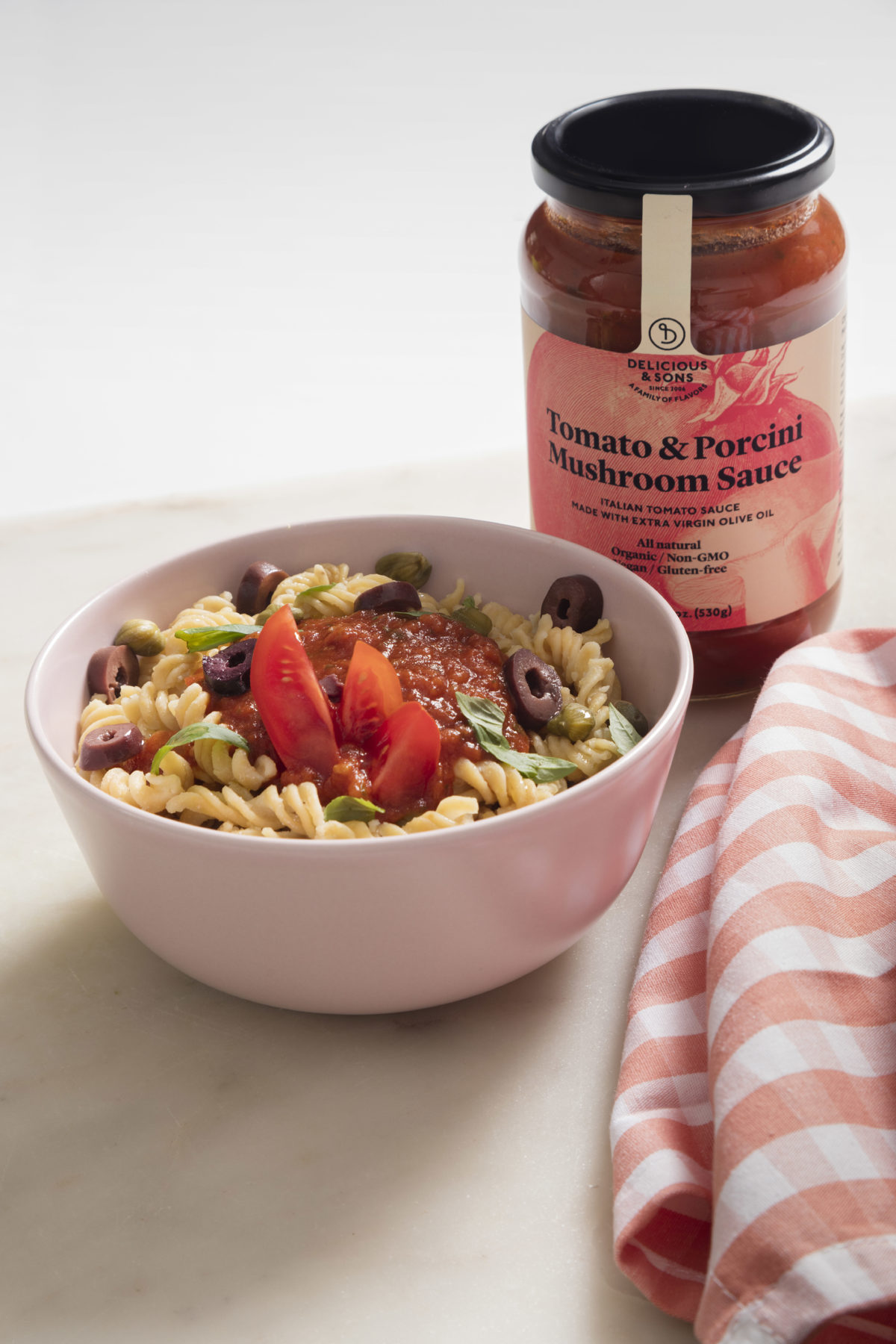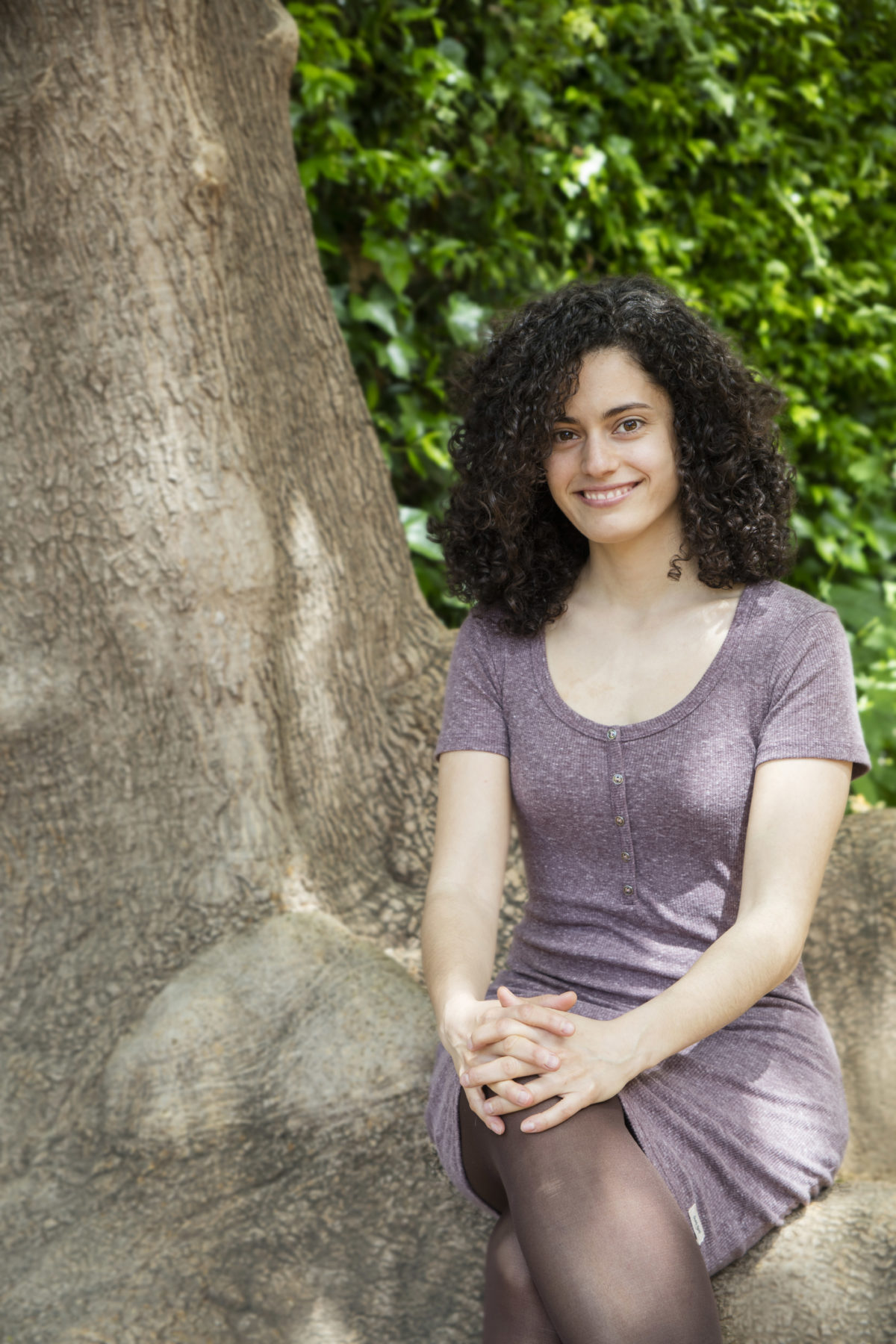 Indefatigable, lovely, sincere, warm, and incredibly active. Míriam Fabà is one of those people you just love for her passion in everything she says and does. When you meet her you immediately feel comfortable. A relentless entrepreneur, in 2014 she created her web: veganeando.com, out of generosity, for sharing her experience with others. Originally self-taught for 10 years, but now formally trained in Vegetarian Cuisine, Natural and Holisitc Nutrition, Clinical Sport Vegetarian Nutrition, and is a certified Raw Chef. She teaches classes, performs showcooking events, is the author of a fantastic newsletter and has her own Youtube channel where you can follow all of her recipes.
References:
You can follow Miriam at:
Her easy and fun vegan cooking school: http://www.lechuescuela.com/ :
Facebook: https://www.facebook.com/veganeandoo
Instagram: https://www.instagram.com/veganeando/
Twitter: https://twitter.com/veganeando
Photography by the impassionate Meritxell Arjalaguer:
www.meritxellarjalaguer.com
instagram: @meritxellarjalaguer
This site is registered on
wpml.org
as a development site.