Ingredients:
Pasta (spaghetti, bucatini or fettucine)
Guanciale, bacon or plant-based bacon
3 Egg yolks
3oz grated parmesan cheese
Oregano, salt, and pepper
Fresh parsley or basil to decorate
Preparation:
Bring a large pot with salted water to a boil for the pasta.
Cut the guanciale, bacon or plant-based bacon into small pieces.
In a large pan cook until the guanciale until crispy, and remove from heat.
Once boiling, cook the pasta to al dente according to its indications.
While the pasta cooks, mix together in a bowl, the egg yolks, parmesan cheese, and Artichoke Spread.
Return the pan with the guanciale and its fat to medium heat and add the pasta immediately strained once cooked and toss to mix well.
Add 4 tablespoons of the water the pasta was cooked into the egg yolk mixture, blend well, and add to the pasta.
Toss until well coated for about 1-2 minutes.
Season with oregano, freshly ground black pepper and salt as needed.
Serve immediately and decorate with leaves of fresh parsley or basil.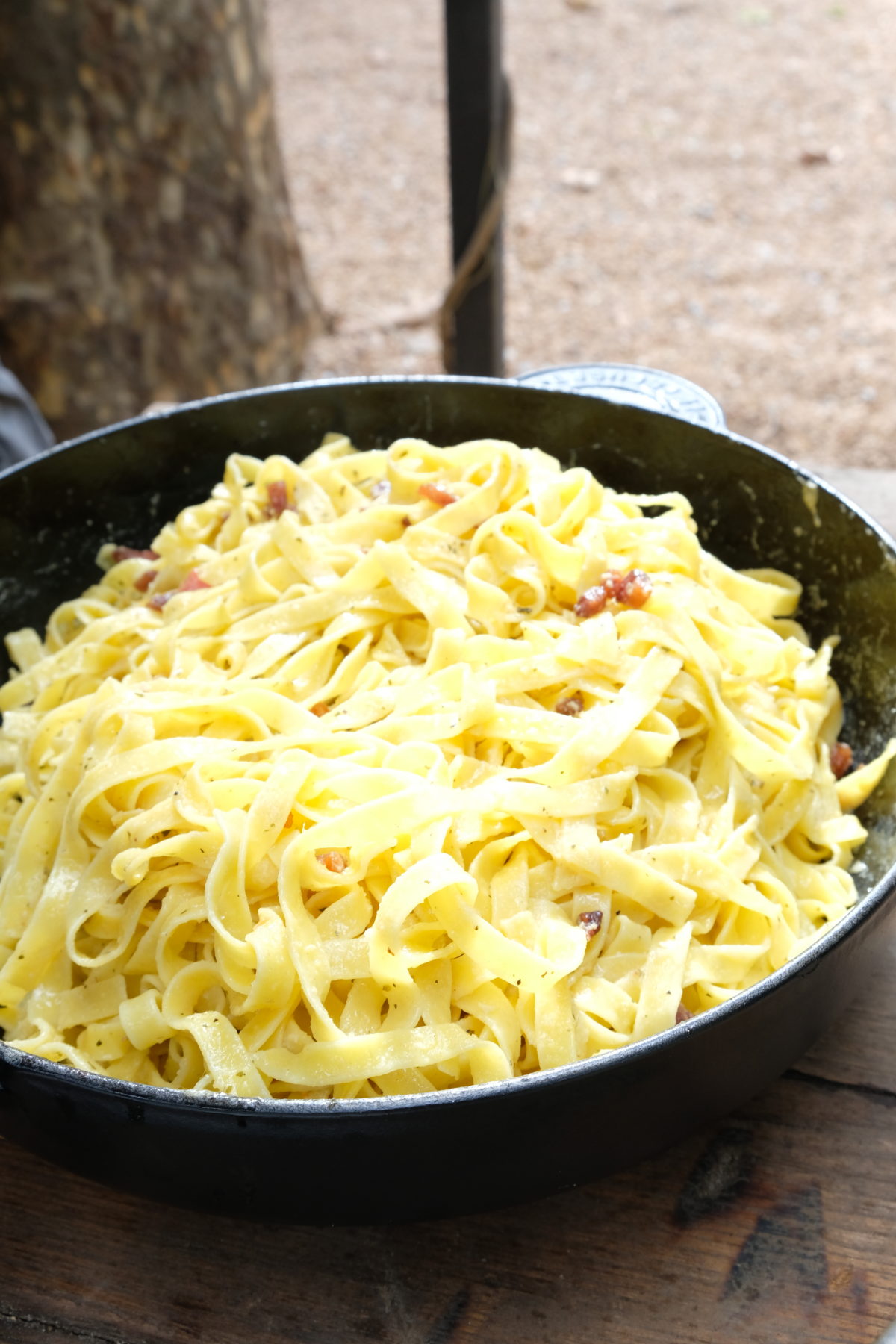 This site is registered on
wpml.org
as a development site.