Ingredients:
½ head of broccoli
2 carrots
1 beet
1 bulb of fennel
4 artichokes
1 tbsp. Organic Basil & Lemon Aioli
Olive oil
White wine
Vegetable stock
Salt and Pepper
Preparation:
Preheat oven to 400ºF
Prepare the vegetables in the following way: broccoli into medium-sized florets, carrot peeled and cut into thick sticks, beet peeled and cut into wedges, the fennel thickly sliced, and the artichokes quartered.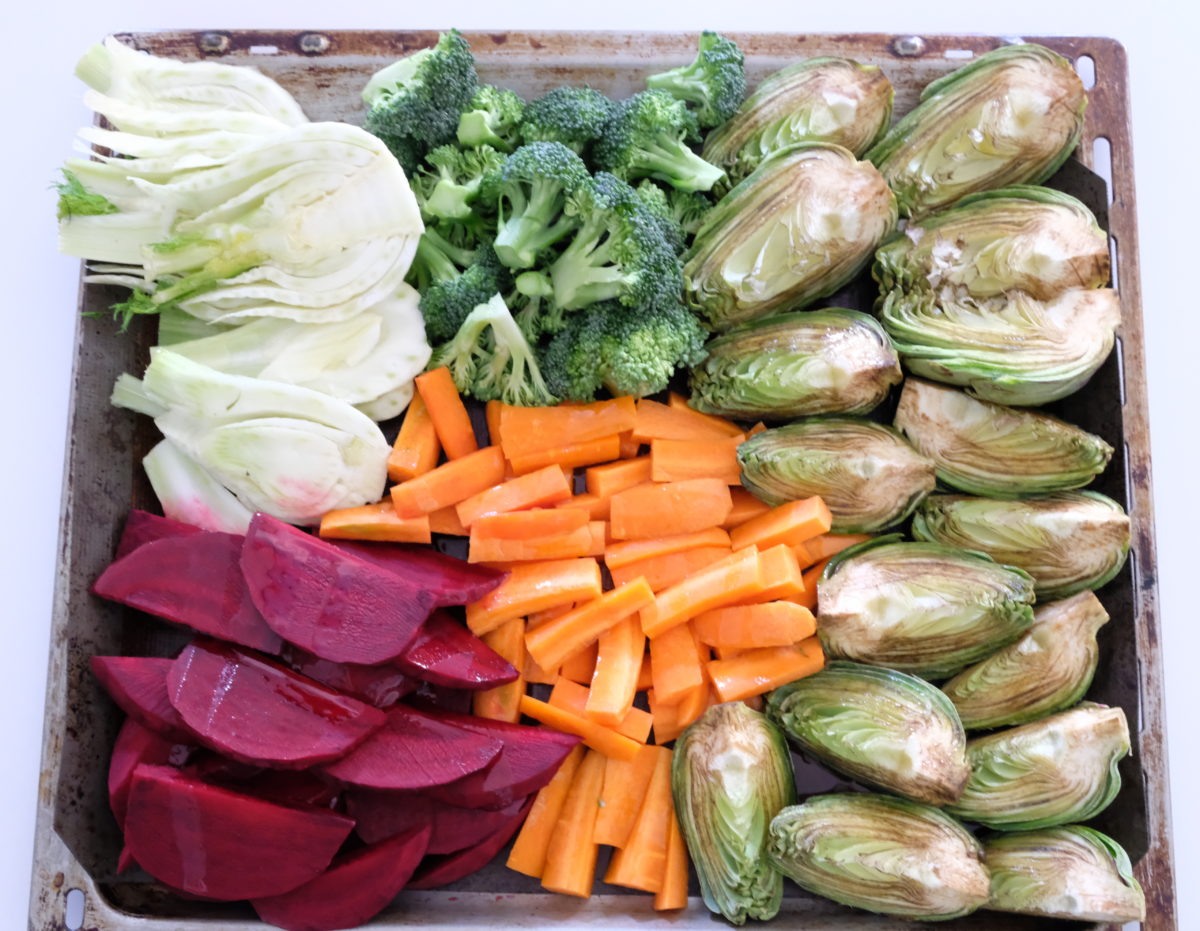 In a small bowl whisk all the wet ingredients together.
Arrange the vegetables by type on a baking tray and salt and pepper.
Pour the liquid mixture over the vegetables and make sure all pieces are well-coated.
Bake in the oven for about 35 minutes.
Remove and serve hot.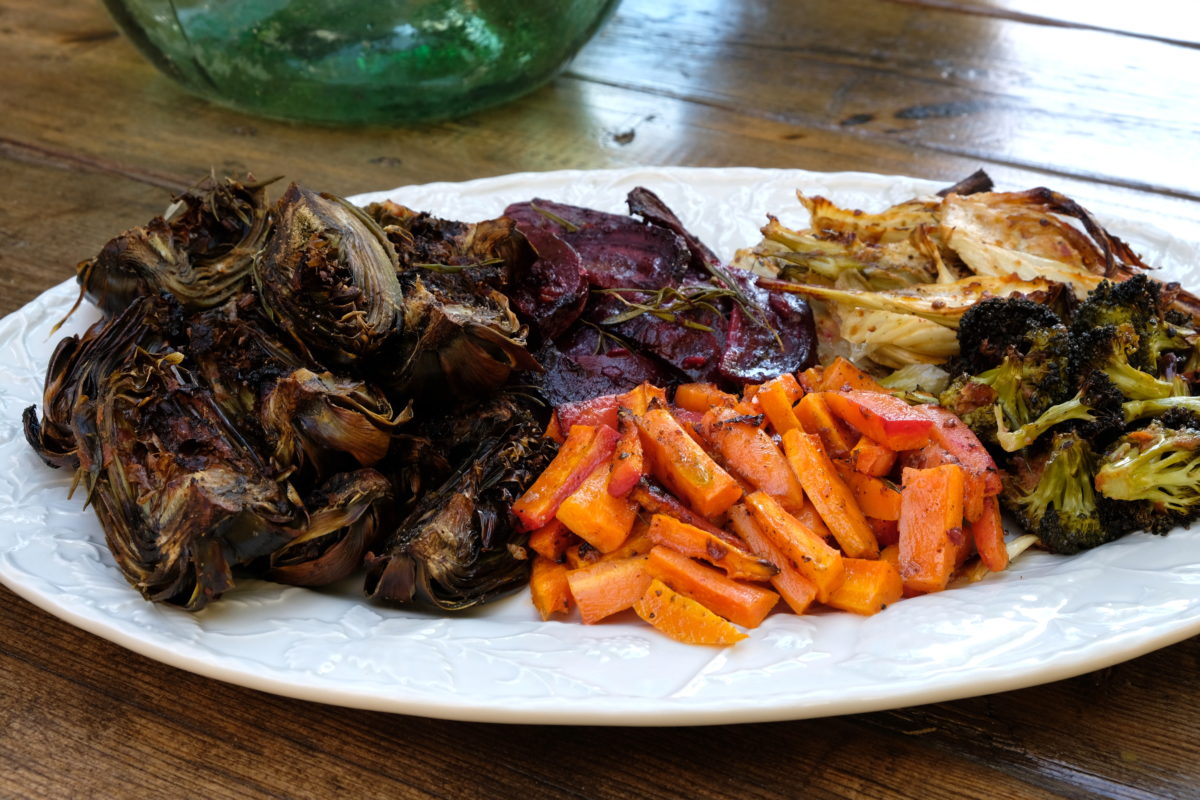 This site is registered on
wpml.org
as a development site.