Ingredients:
1 cup rice flour
4/5 cup buckwheat flour
2/3 cup tapioca starch
1 tsp salt
2 tsps sugar
1 tbsp butter
3 tbsps olive oil
3/4 cup milk
For a non gluten-free recipe, substitute the different flours for 2 ½ cups of wheat flour.
Preparation:
Preheat oven to 330ºF
Mix all the dry ingredients
In an electric mixer, mix the dry ingredients with the cold butter cut into small cubes, and the olive oil.
The mixture should be mealy in small clumps.
With the machine still on, add the milk slowly until the dough is formed.
Make into a ball and cover with film, let sit for 30 minutes.
After 30 minutes, separate the dough in half.
In one half knead in 1 tablespoon of Spicy Black Olive Spread until well blended.
Do the same with the other half and with the Garlic Aioli with Basil & Lemon.
Flour a countertop or cutting board and a rolling pin, and roll out the dough to about 1/8 inch thick
With a pastry brush, paint a thin layer of the same Spread or Aioli that you kneaded into that half of the dough.
Cut out shapes with cookie cutter as desired or simply cut into squares.
Transfer to a baking tray lined with oven paper or a silicone mat.
Repeat with the other half of dough, flour, roll out, paint, and cut out shapes.
Bake in the oven for 15 minutes or until golden.
Remove, let cool, and serve at room temperature.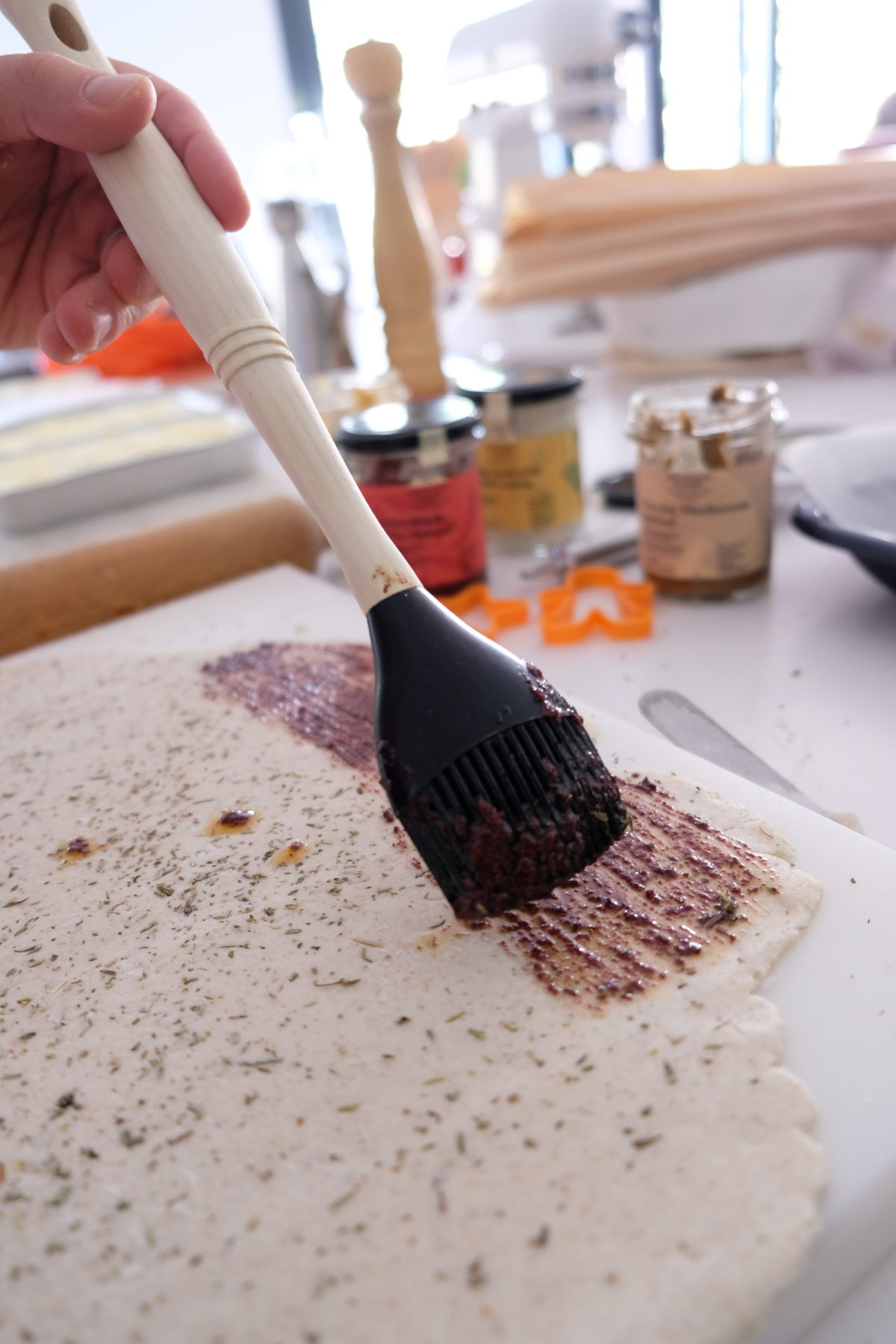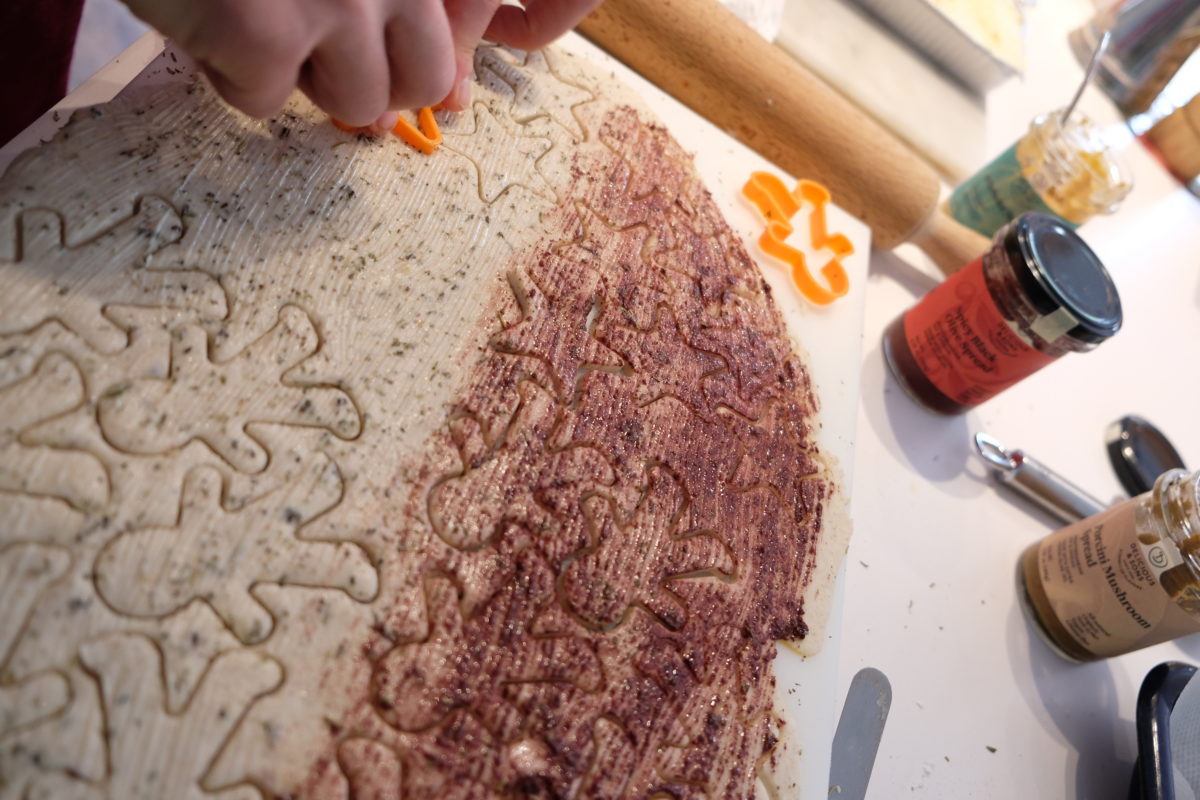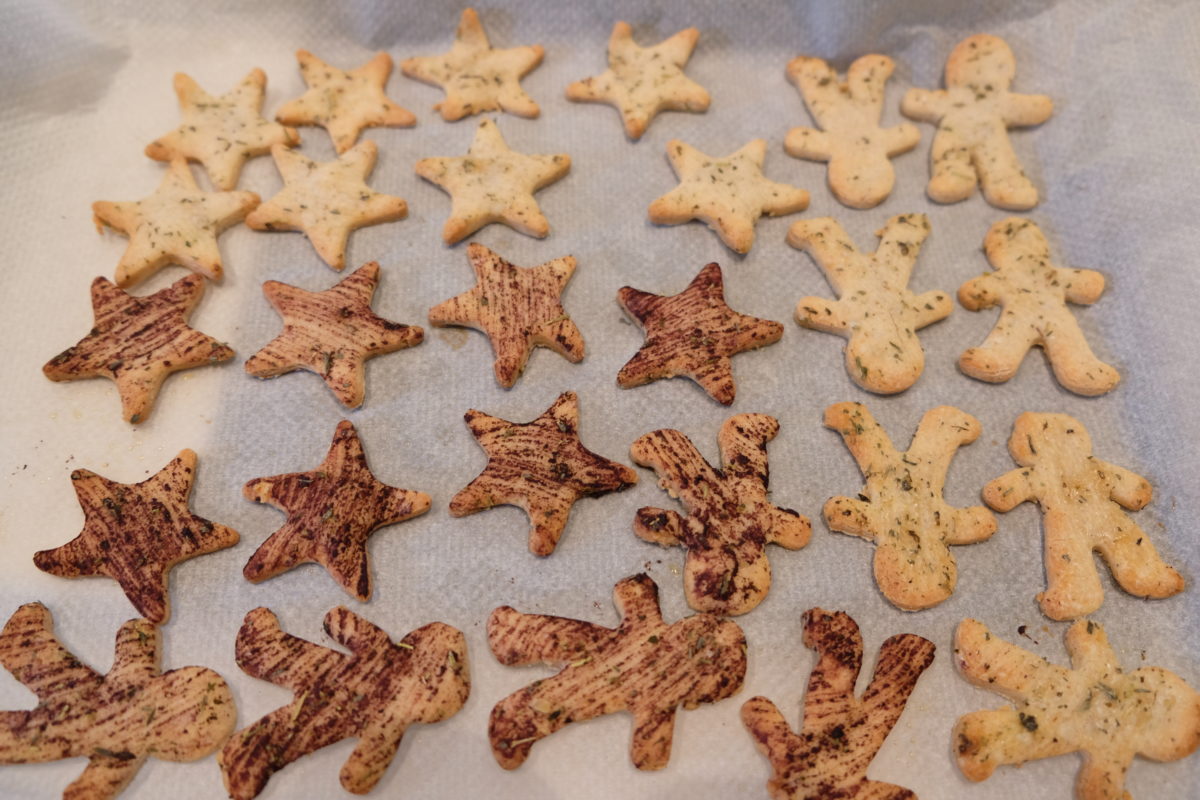 This site is registered on
wpml.org
as a development site.