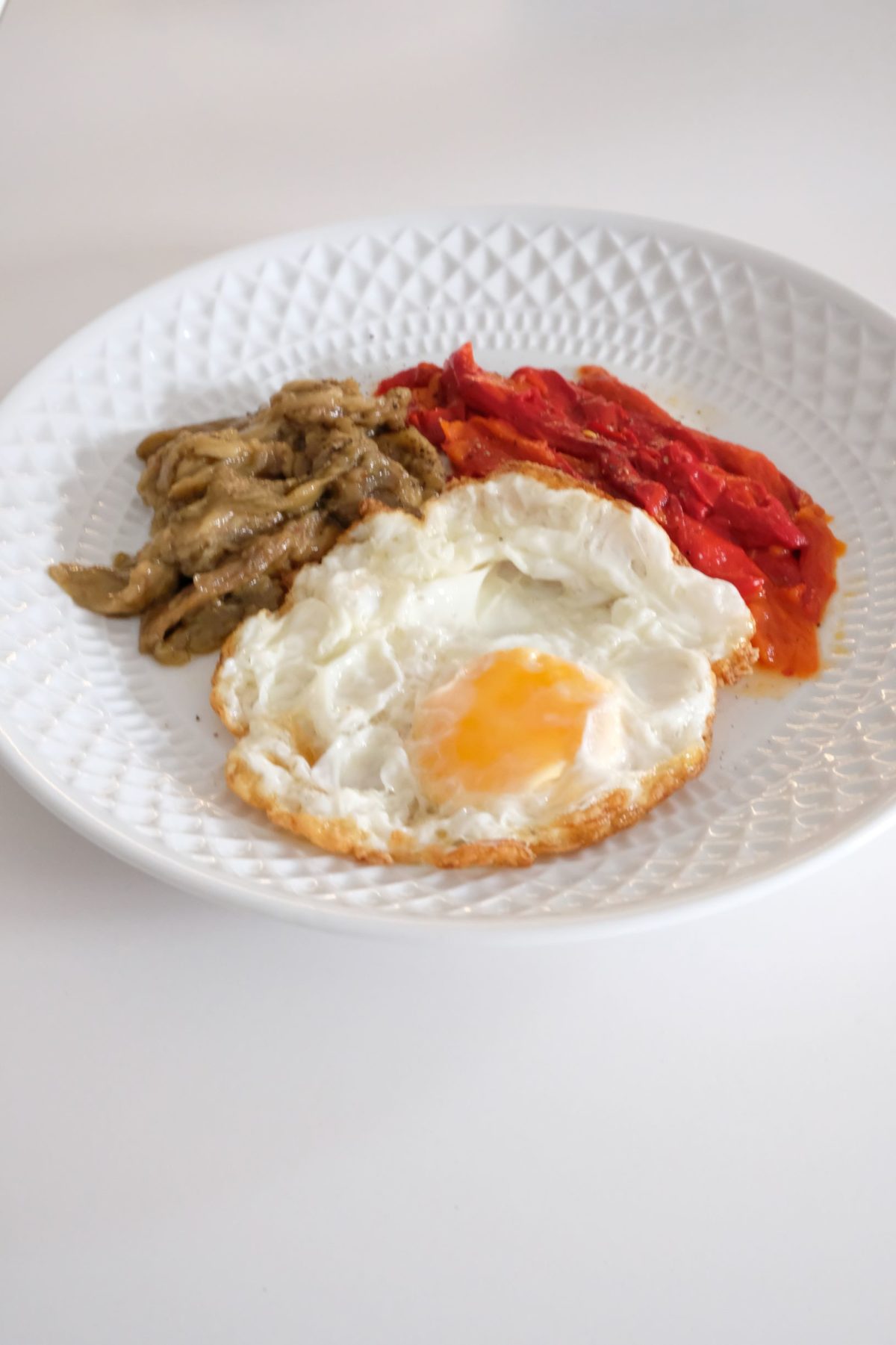 Ingredients:
1 egg
Escalivada of roasted red peppers and roasted eggplant
Fresh parsley
Salt and pepper
Preparation:
Heat abundant olive oil in a small frying pan, when the oil is smoking hot, crack in the egg.
Using a spoon, "baste" the white of the egg with the oil.
Cook for about two minutes until the edges are crisp and the yolk still runny.
Serve with the escalivada.
Salt and pepper according to taste, drizzle with Black Truffle Oil and decorate with fresh parsley.
For the escalivada:
Roast, whole, red pepper, eggplant and onion, on high heat in the oven, or on a grill, until the skin is charred on the outside.
Remove and allow to cool.
Peel burnt skin, remove all seeds from the red pepper, and cut into strips.
Season with extra virgin olive oil, salt and pepper, and optionally a drop of red wine vinegar.
This site is registered on
wpml.org
as a development site.