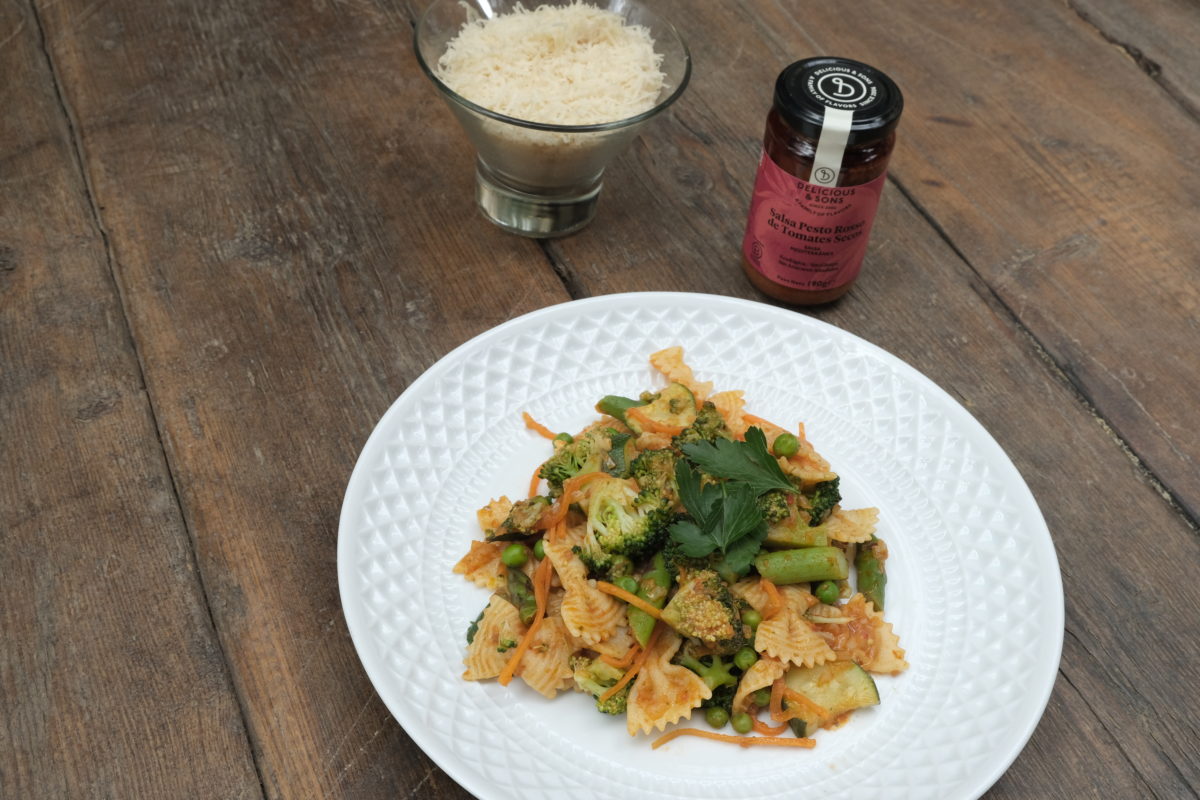 Ingredients:
14oz. Pasta (penne, fusilli or farfalle)
8 asparagus
1 carrot
3 oz. peas
½ head broccoli
½ zucchini
1 shallot or white onion
1 garlic clove
Grated parmesan cheese
Salt and pepper
Fresh parsley
Olive oil for cooking
Preparation:
Bring large pot with salted water to a boil for the pasta.
Cut the asparagus, broccoli, and zucchini in small bit-sized pieces, about 1-inch.
Cut the carrot in julienne.
Slice thin the shallot or onion and mince the garlic clove.
When the water comes to a boil, add all the vegetables except the shallot and garlic. Cook for 2 minutes.
Remove the vegetables using a slotted spoon or small colander and transfer the vegetables to a bowl with cold water, preferably with ice cubes. Keep the water boiling in pot.
Add the pasta to the boiling water and cook the pasta to al dente according to its indications. When cooked, strain the pasta but do not rinse. Reserve ½ cup of cooking water.
While the pasta cooks, sauté the shallot and garlic for a couple of minutes in olive oil in a large pan or pot.
Add 1 jar of Sun-Dried Tomato Pesto Rosso and 4 tablespoons of the vegetable/pasta water and mix well.
Strain the vegetables well from the bowl with ice water and add them to the pan and mix well. Add salt and pepper to taste.
Mix in the pasta to the pan with the vegetables.
Serve hot decorated with fresh parsley and grated parmesan.
This site is registered on
wpml.org
as a development site.