Ingredients:
1 small seedless watermelon
1 cup pine nuts, soaked in water for at least 1 hour
2 tablespoons white miso
1 tablespoon white balsamic vinegar
Balsamic glaze
2 tablespoons fresh mint, thinly sliced
Preparation:
1. Cut the watermelon into 1-inch cubes.
2. Drain pine nuts and add to a food processor with miso. Pulse until smooth.
3. Pipe or spoon miso mixture on top of each piece of watermelon.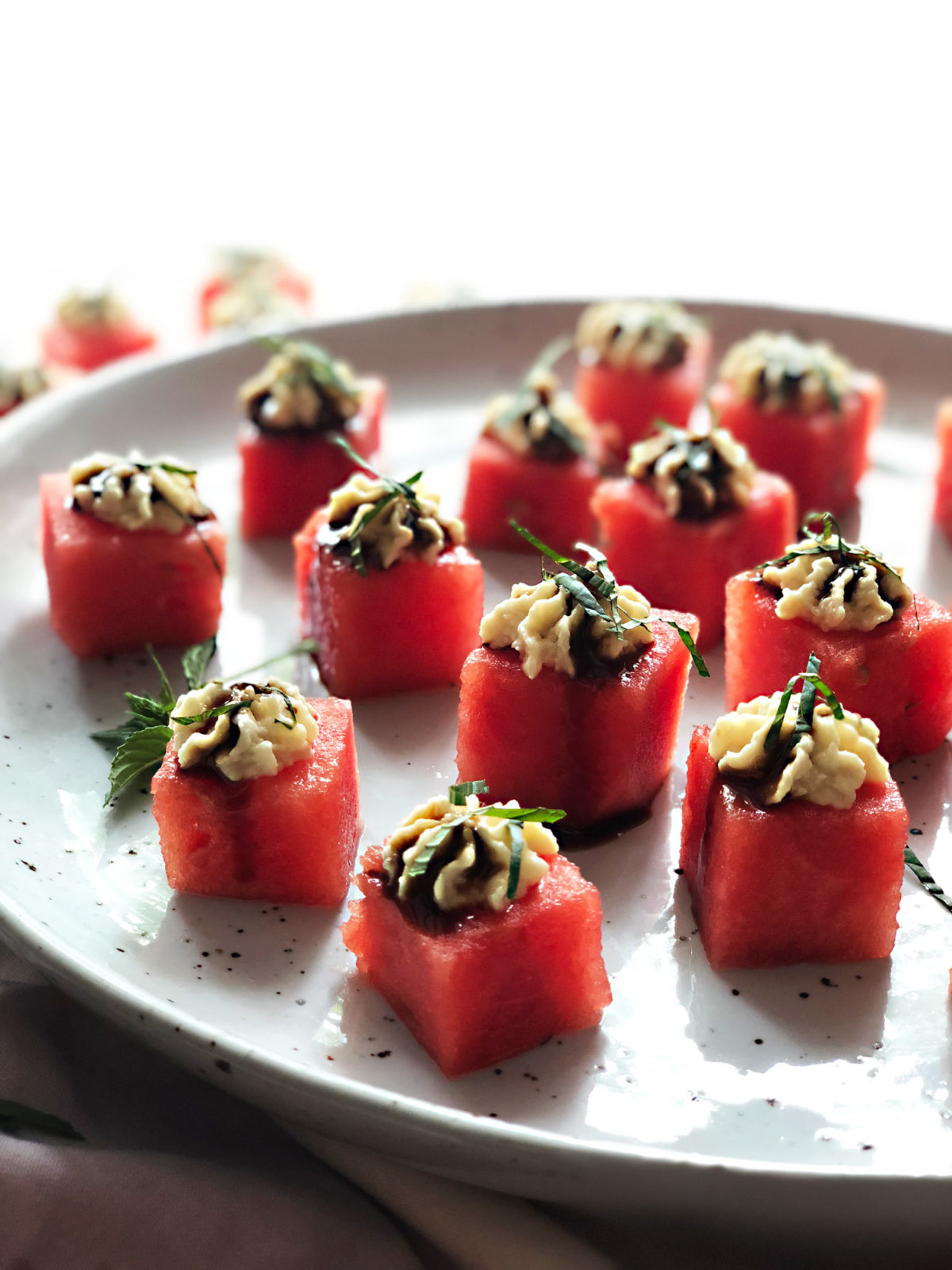 4. Drizzle with balsamic glaze and top with sliced mint.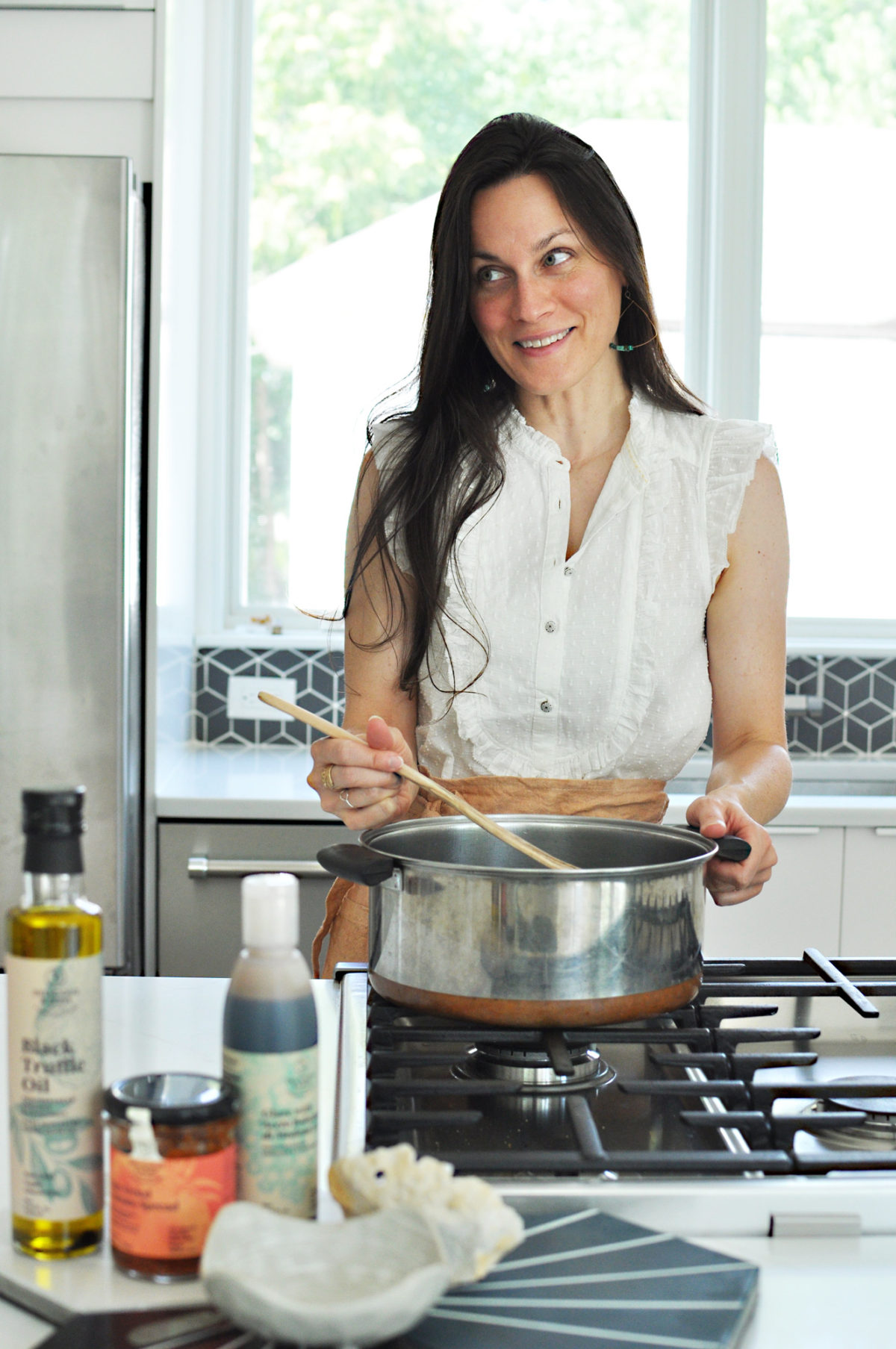 This site is registered on
wpml.org
as a development site.