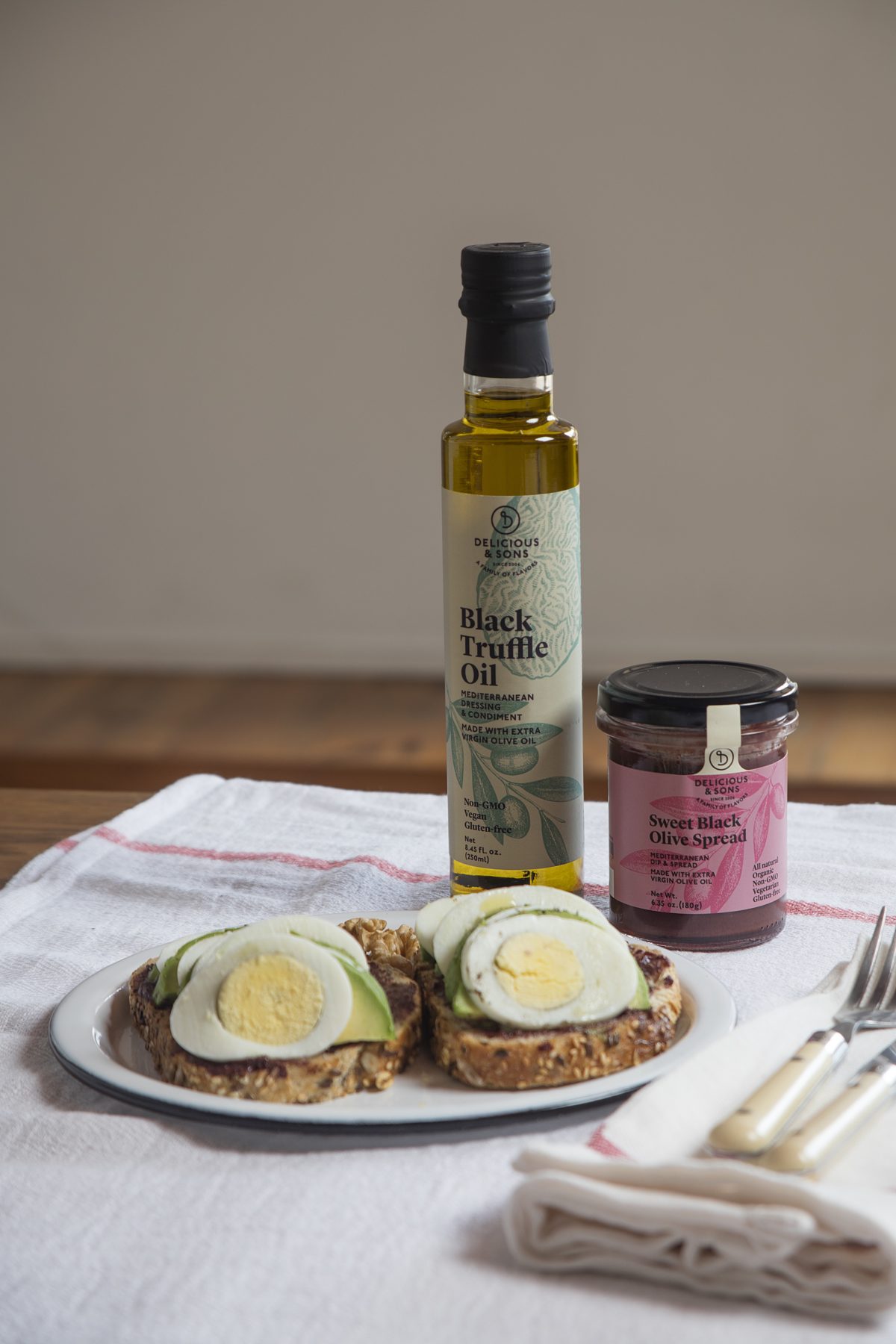 Ingredients:
Crusty Farm Bread with or without gluten.
1 Avocado
1 Hard Boiled Egg
Preparation:
1. Slice the bread to desired thickness.
2. Boil the egg.
3. Toast the bread but don't let it burn.
4. Generously spread the Sweet Black Olive Spread on the bread.
5. Cut the avocado into slices of medium thickness
6. Slice the hard boiled egg.
7. Place the avocado and egg on the toasted bread, alternating egg slices and avocado slices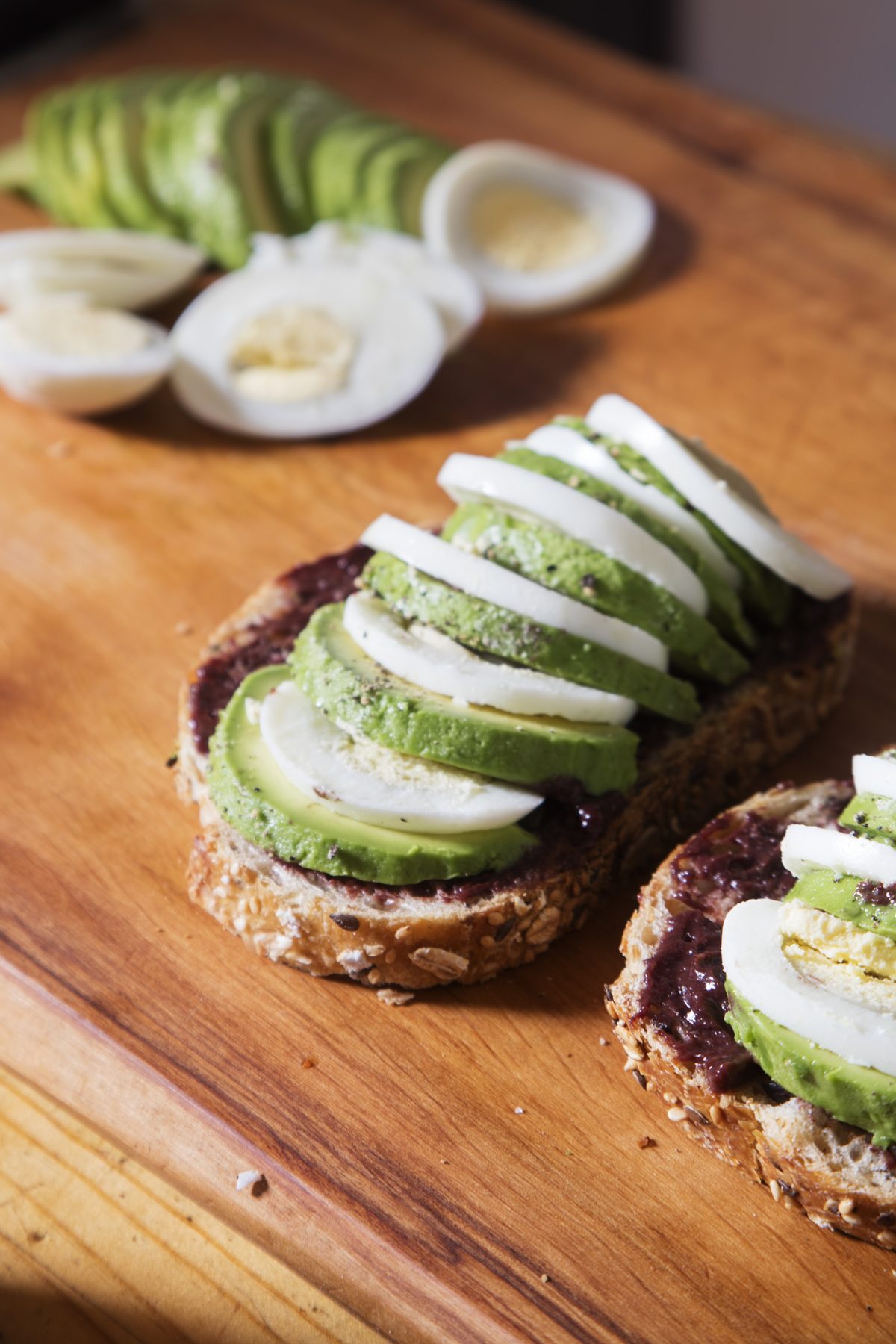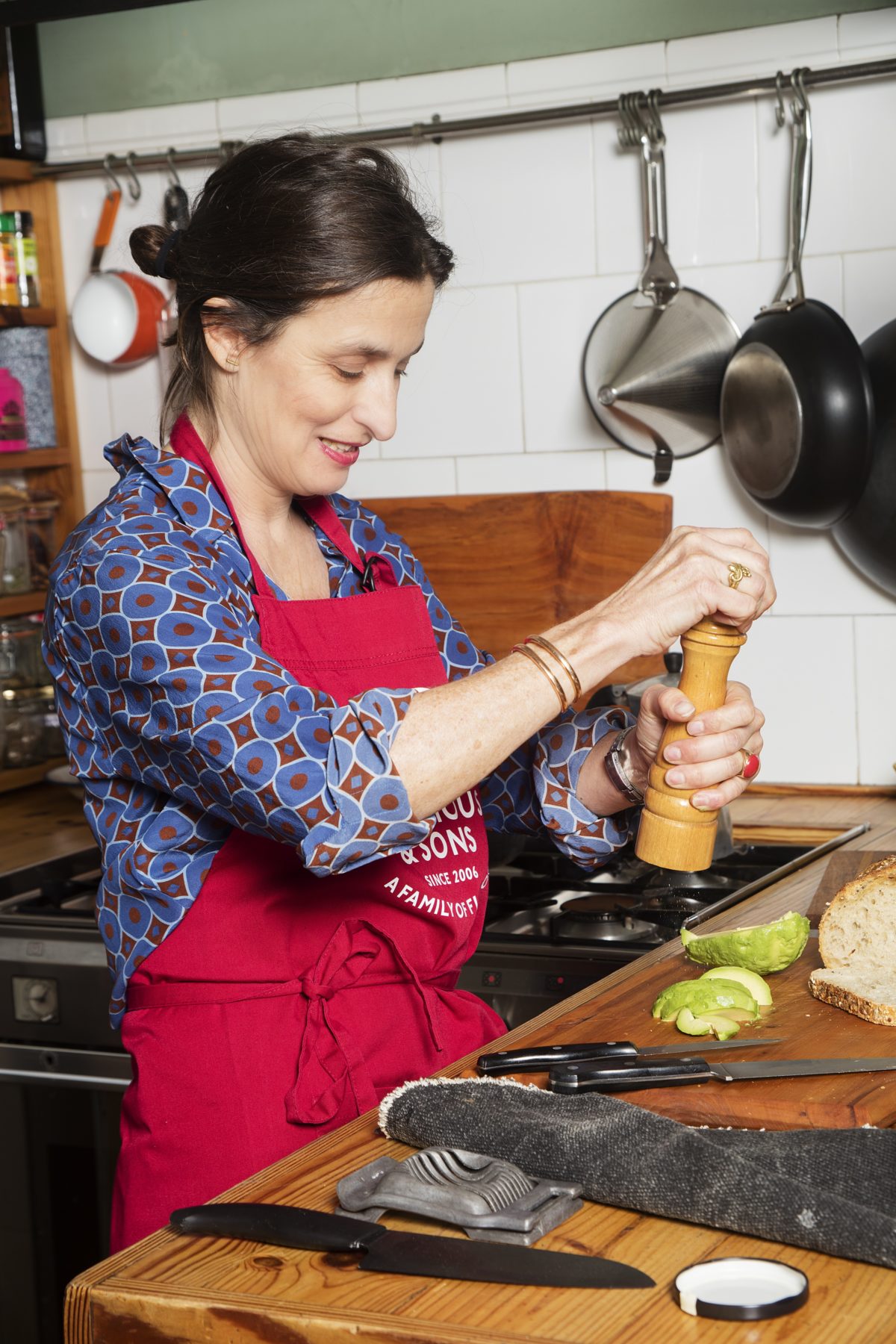 This site is registered on
wpml.org
as a development site.