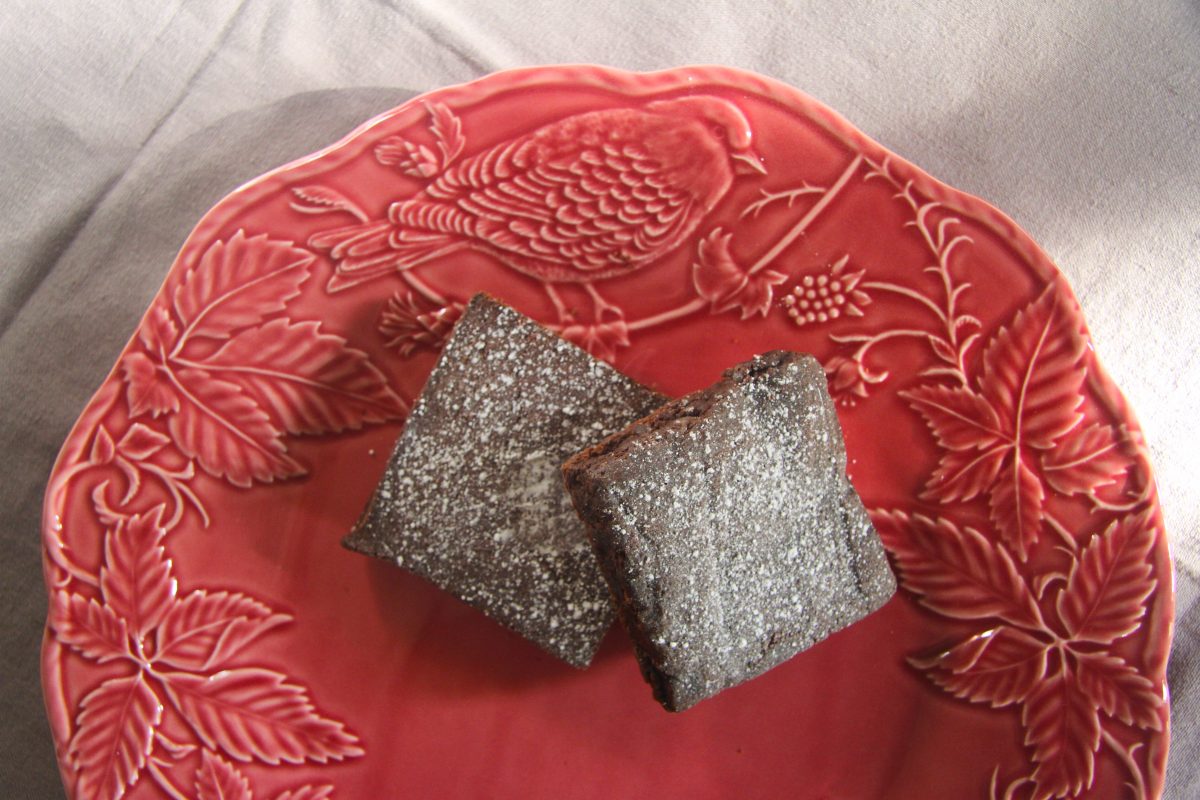 Ingredients:
22 oz. dark chocolate (min. 50% cacao)
16 oz. butter
6 eggs
2 tbsps. vanilla extract
1 cup sugar
3/4 cup flour
1 tbsp. baking powder
1 tsp. salt
Powdered sugar (optional)
Preparation:
Pre-heat oven to calentar el horno a 340ºC
Grease and flour a rectangular baking dish or line with parchment paper
Melt the chocolate and butter together in a bowl over boiling water or in the microwave on low (400W). Stir until both are completely melted into a smooth, shiny texture. Let cool.
Beat the eggs with the vanilla extract. Add the sugar little by little until it increases in volume.
Incorporate the chocolate into the egg mixture and mix well.
Sift the flour, baking powder, and salt into the chocolate and combine well.
Pour into baking dish and place in oven.
Bake for 30-35 minutes until a toothpick from the center comes out clean.
Remove from oven, let cool and serve.
Decorate with powdered sugar optional.
This site is registered on
wpml.org
as a development site.