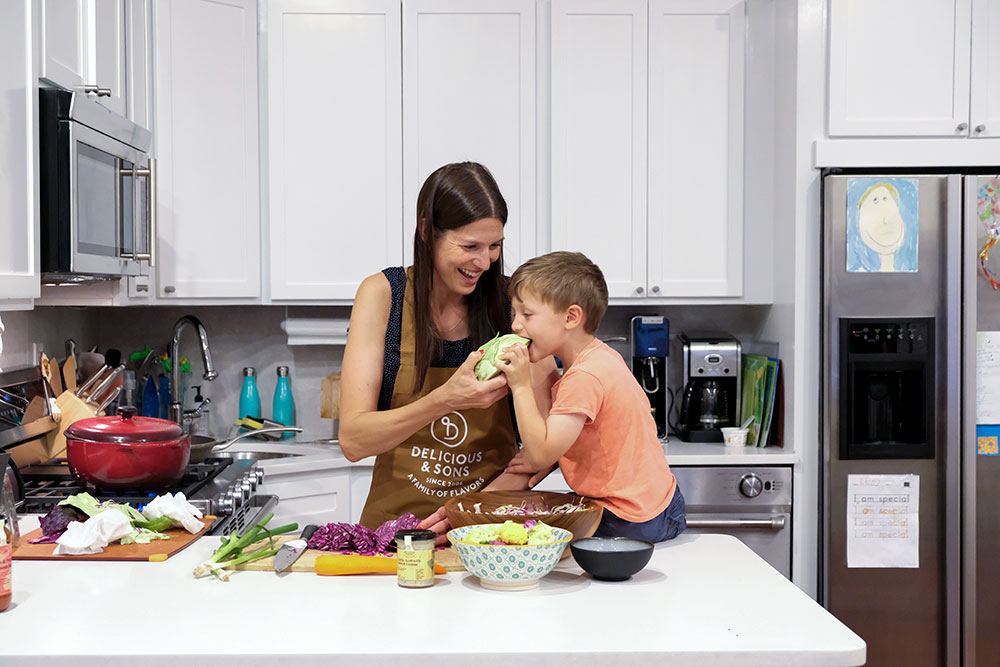 Ingredients:
8 oz. Colored cauliflower (purple, Orange, white, green)
3 oz. cooked edamame, shelled.
1 carrots
Scallions
Chinese cabbage
Red cabbage
1 Fresh jalapeño
For the dressing:
3 tbsp. Organic Basil & Lemon Aioli
2 tbsp. peanut butter
1/2 cup coconut milk
1 tsp. red chili sauce
1 tbsp. Red wine or sherry vinegar
Preparation:
Cut cauliflower into small bite-sized pieces.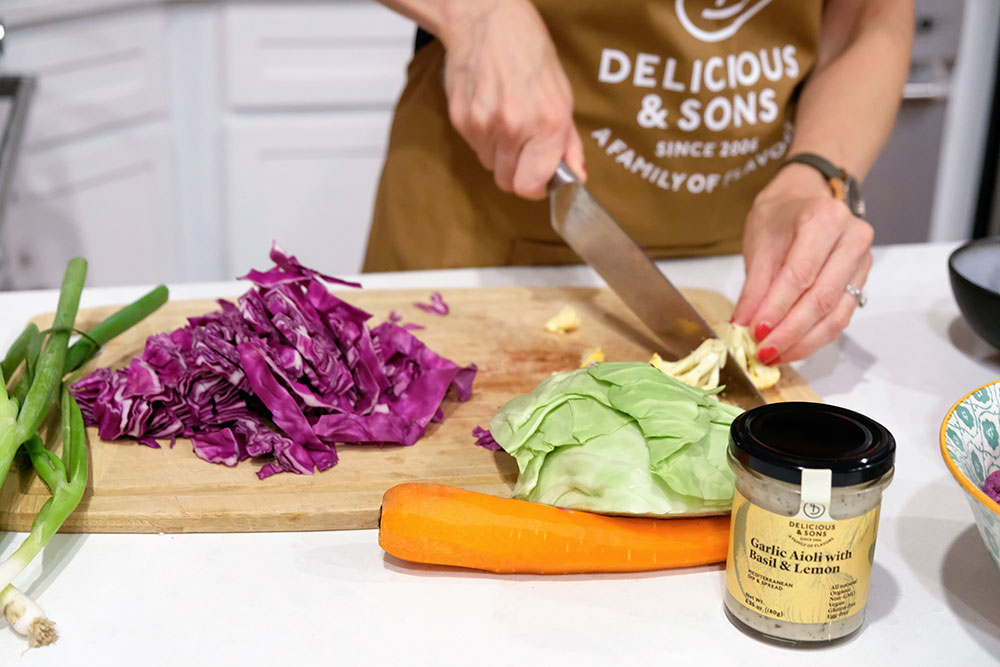 Peel the carrots and cut into thin strips.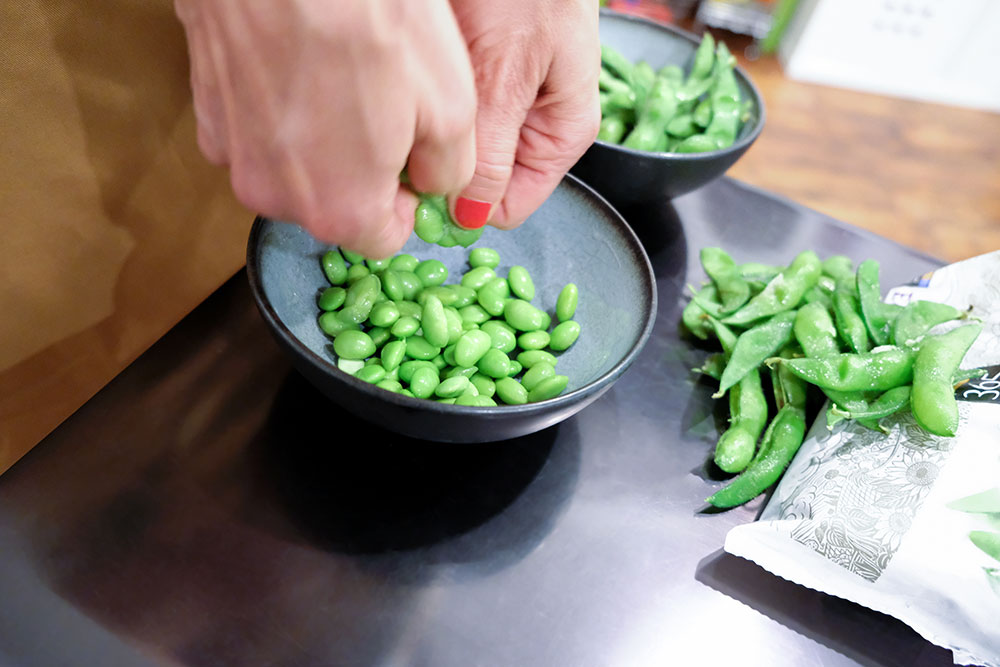 Shred both cabbages.
Thinly slice the scallions and jalapeño.
In a large bowl, mix all the vegetables together except the scallions and jalapeño.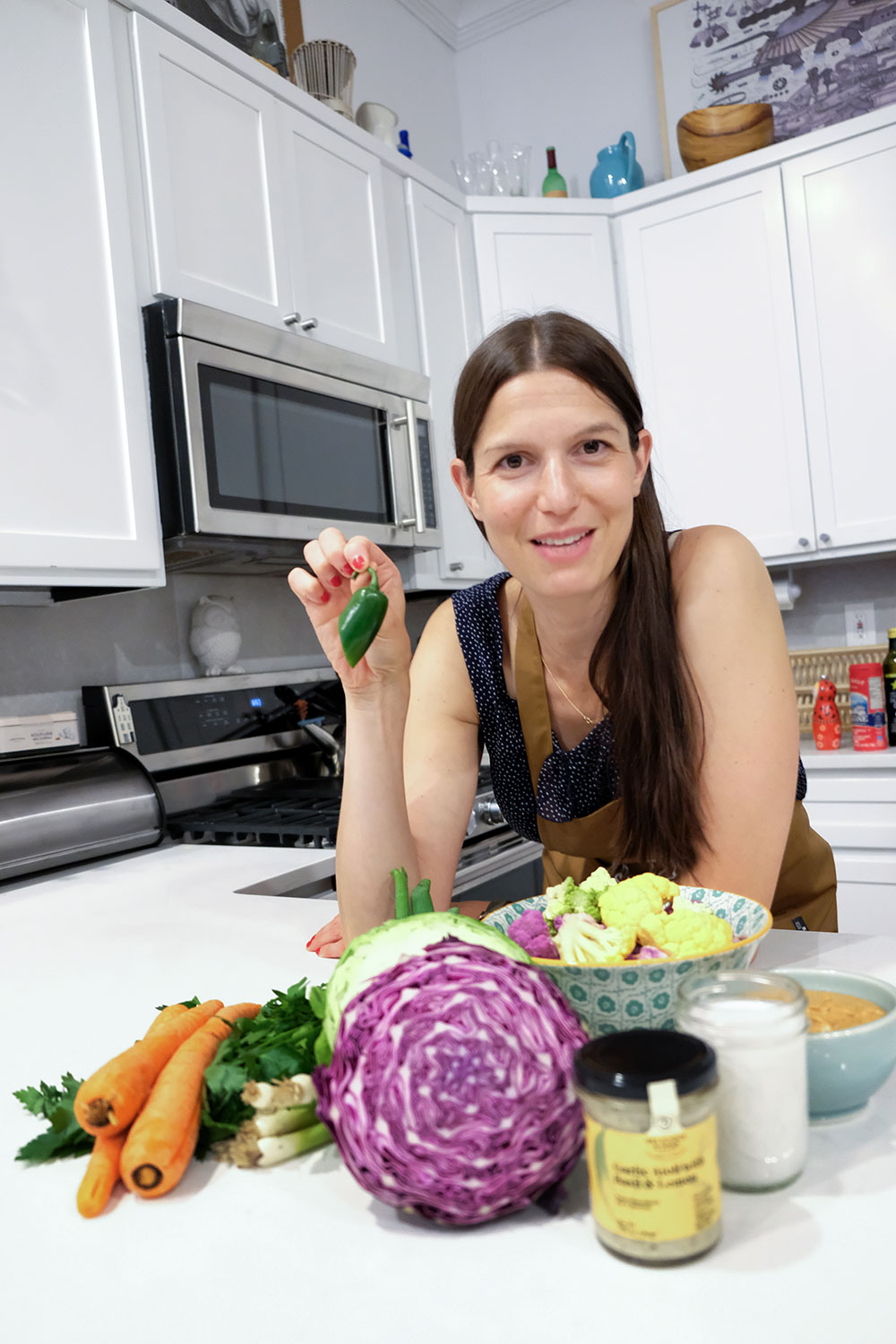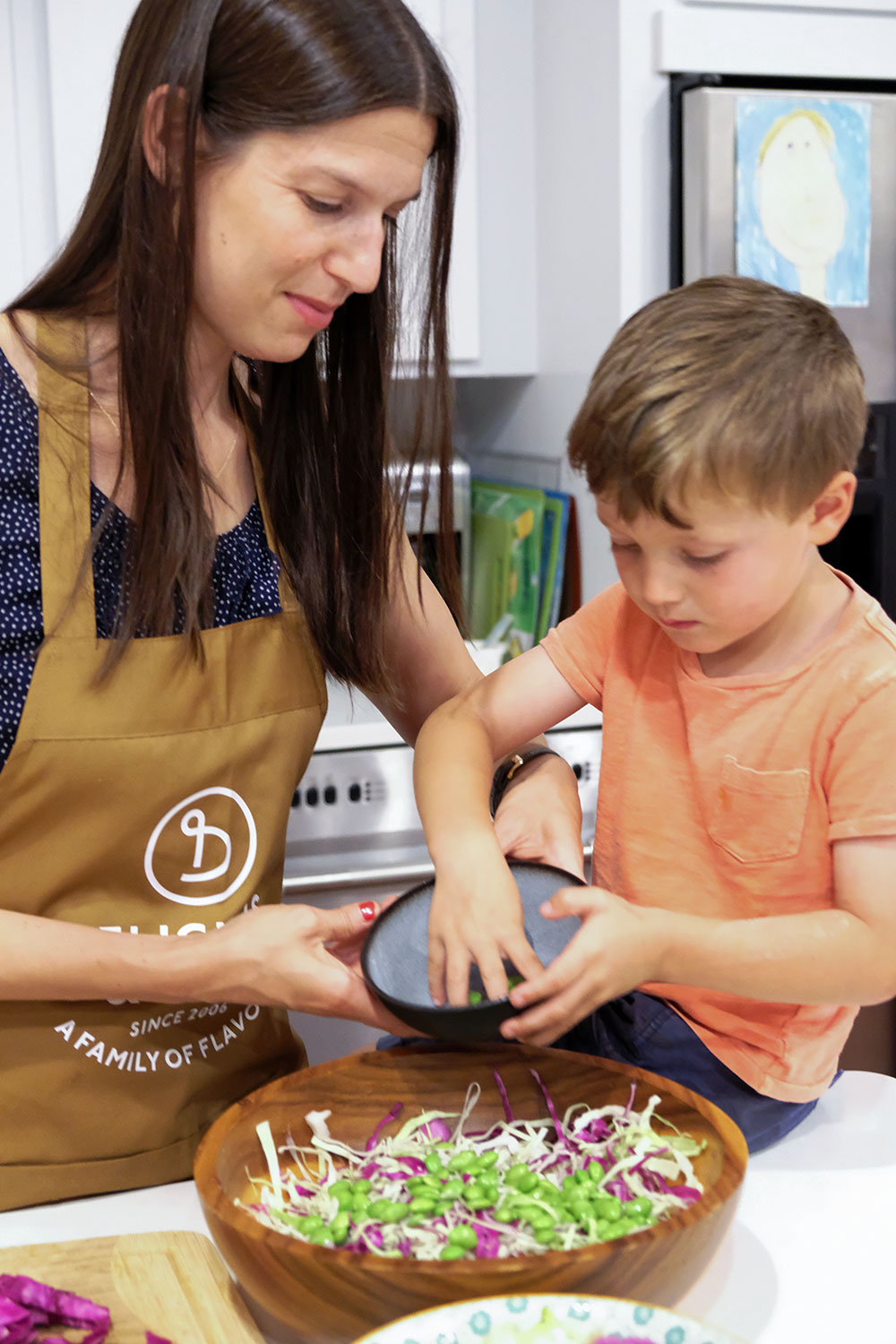 Stir in the chili sauce and vinegar.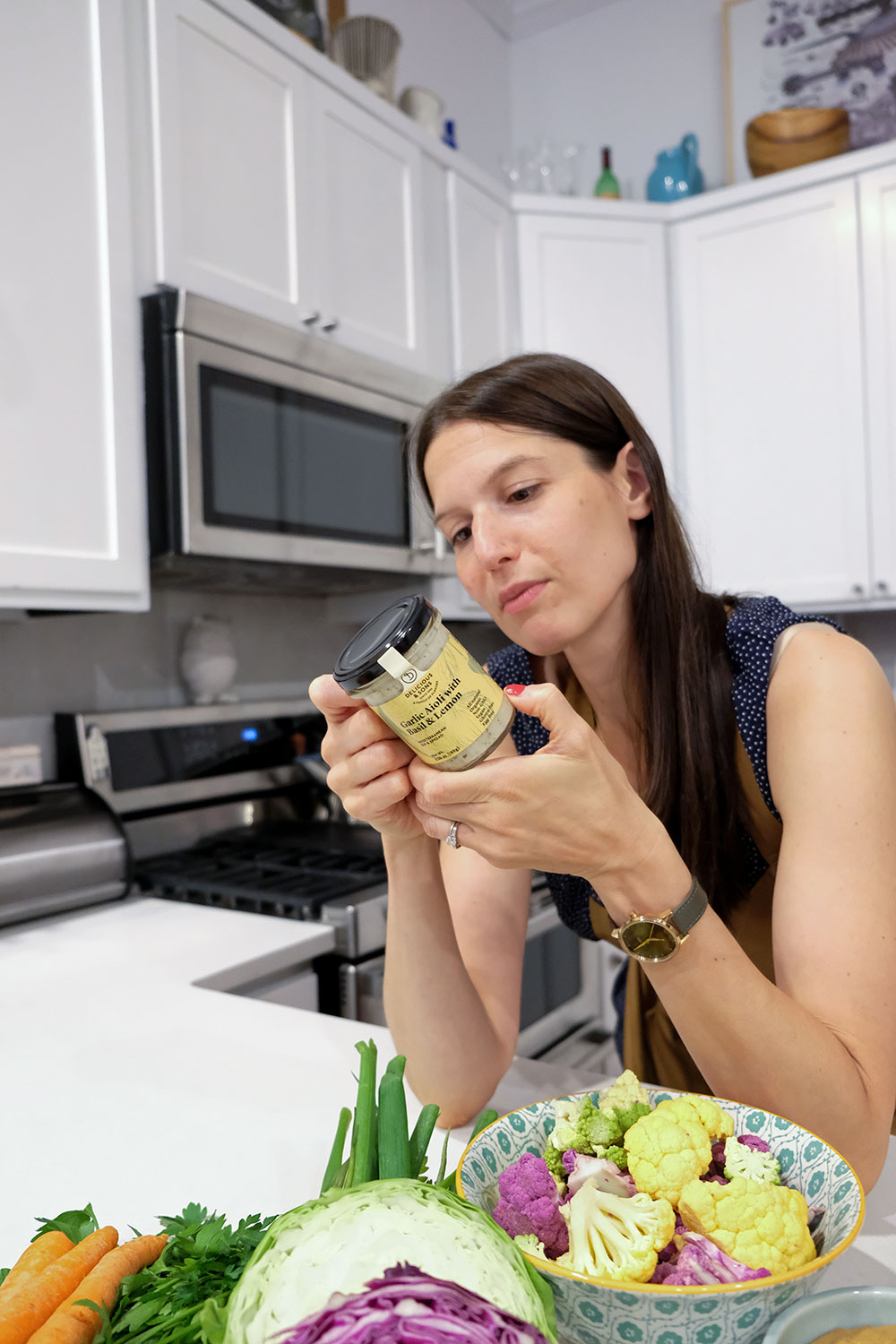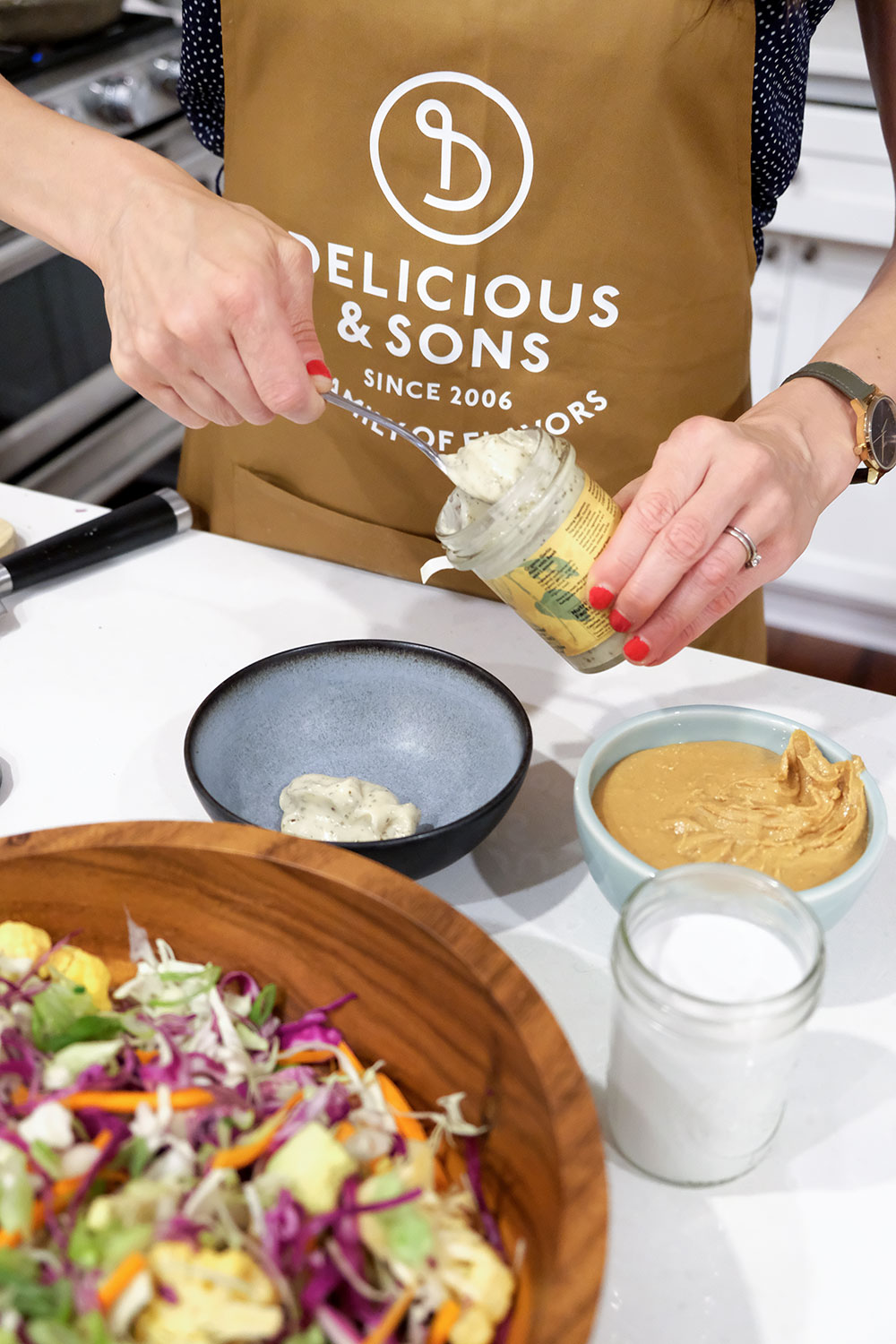 Slowly pour in the coconut milk until desired texture is reached.
Dress the vegetables and toss well.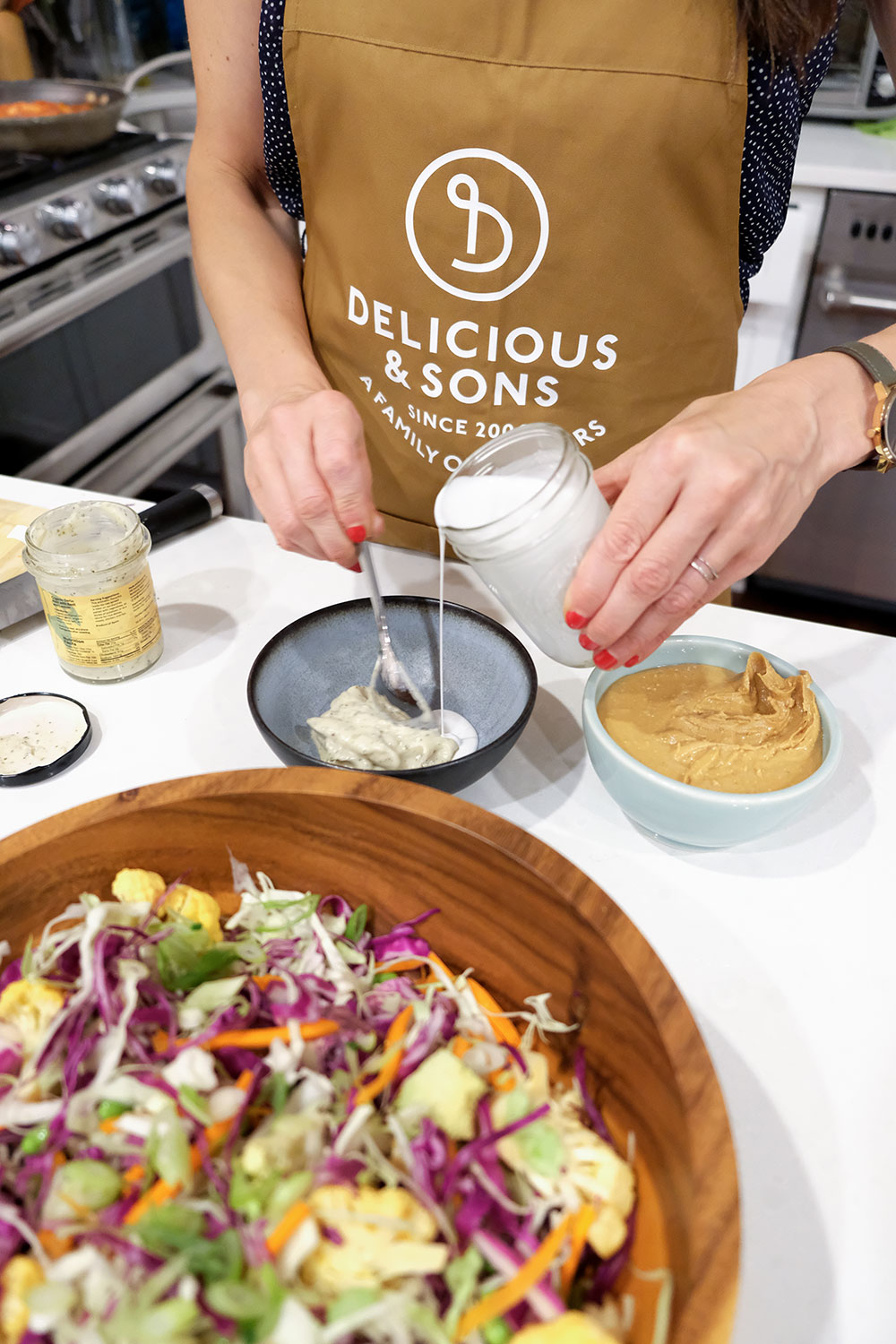 Decorate with the scallions and jalapeño slices.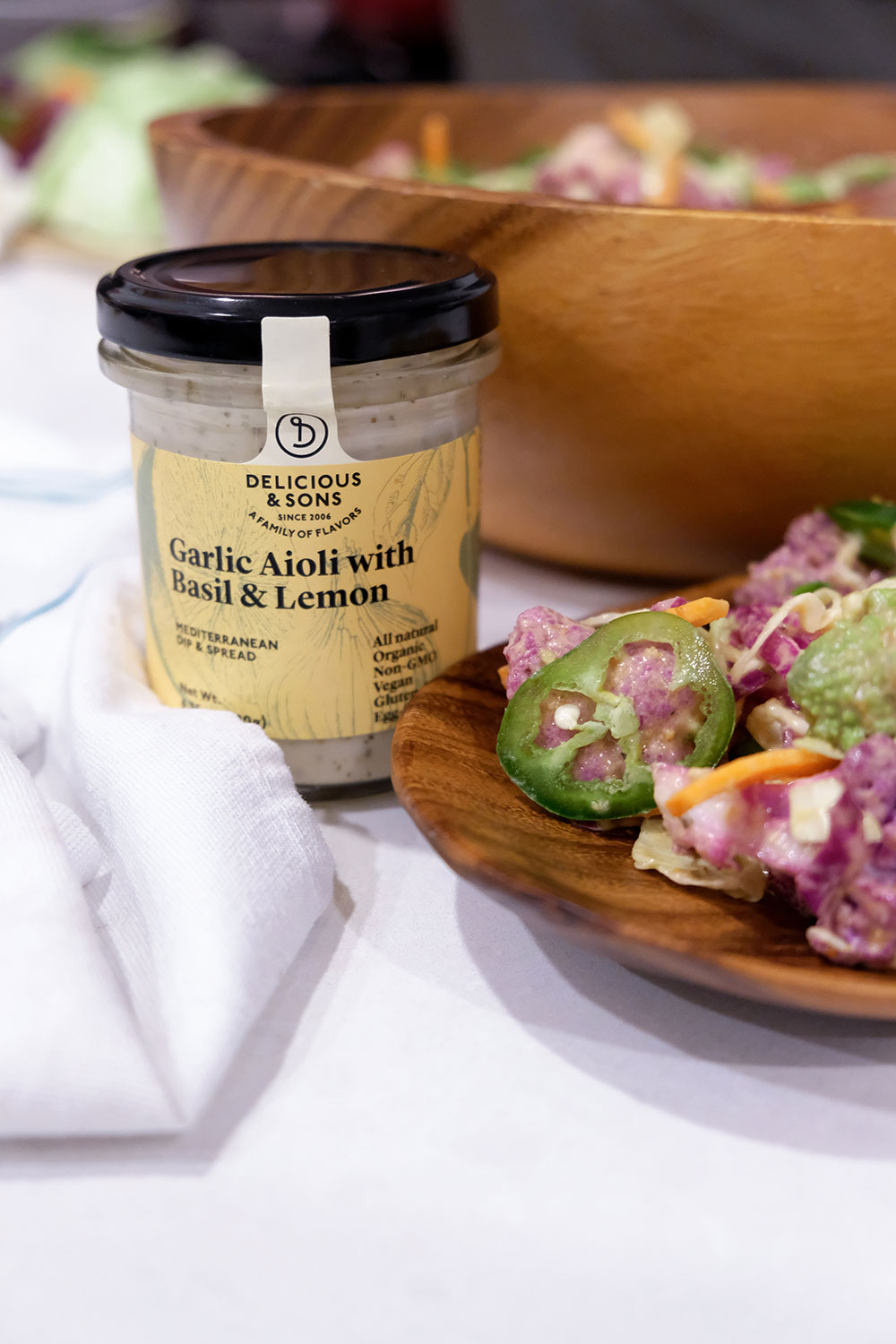 If you want to follow Courtney, here you have her website:
This site is registered on
wpml.org
as a development site.