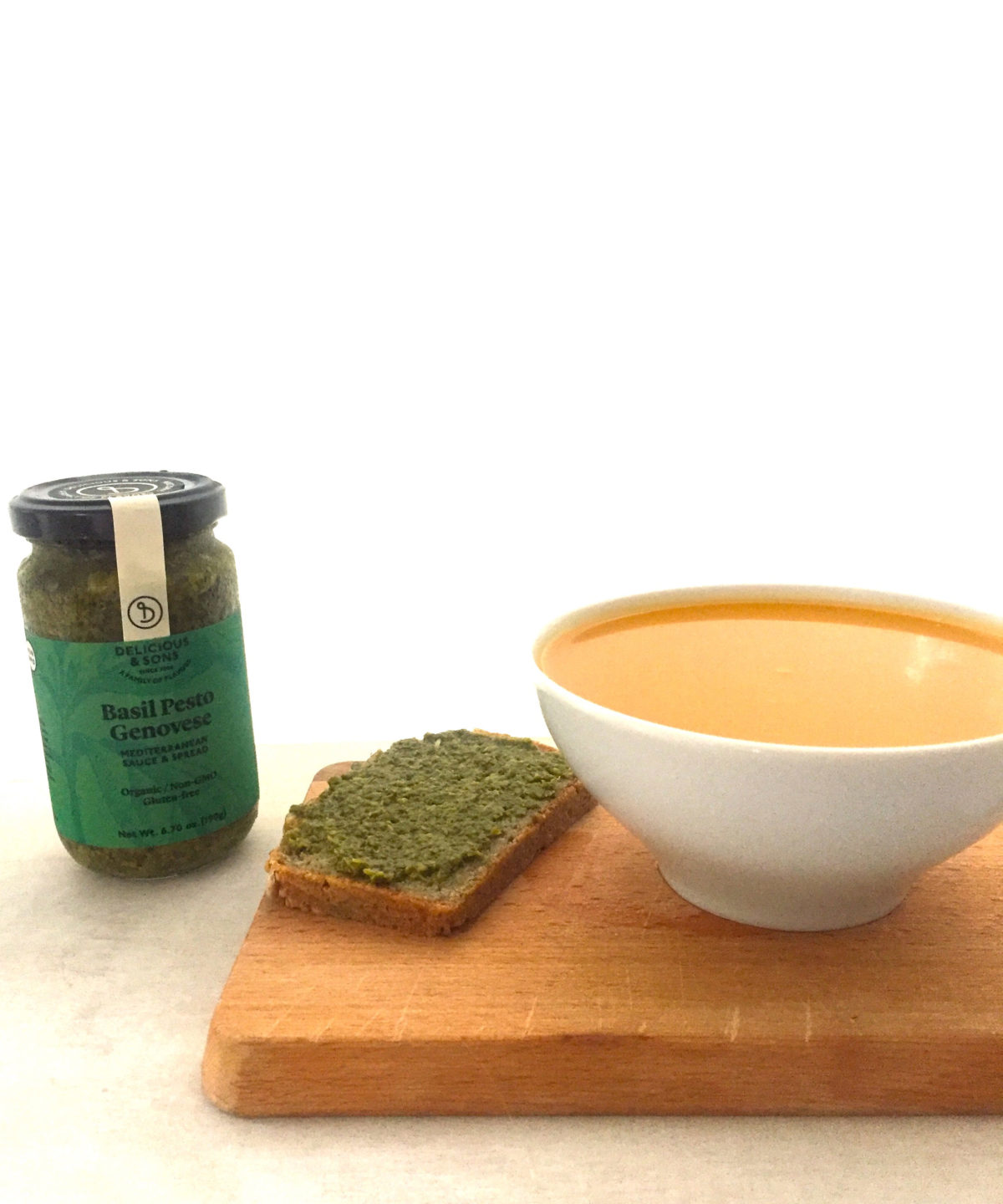 Ingredients:
1 pumpkin
1L vegetable stock
2 carrots
1 apple
1 onion or leek
1 tbsp. Sized cube of ginger
3 tbsp. Extra virgin olive oil
Sliced Whole wheat bread
Preparation:
Pre-heat oven to to 390ºF.
Peel and cut the pumpkin in half and remove the sedes (roast the seeds with aioli in this recipe).
Cut the pumpkin in cubes.
Peel and cube the carrots.
Peel, core and cut the apple into cubes.
Mix the pumpkin, carrots, and apple with the extra virgin olive oil and salt and pepper.
Roast in the oven on a baking sheet for 45-50 minutes until they are golden and cooked through, but not burned. Remove from oven.
In a large pot, saute the onion or leek and ginger and until cooked through in a little olive oil.
Add the cooked pumpkin, carrot, and apple, and cook for 1 minute.
Add the vegetable stock and bring to a boil and cook for 10 minutes.
Remove from heat and let cool.
Add salt as desired.
Blend in an electric blender until a smooth texture is reached.
Add a stream of extra virigin olive oil through the top hole of the blender while still on right at the end.
Strain through a fine mesh strainer.
Toast the whole wheat bread and spread the Basil Pesto Genovese on generously.
Serve hot accompanied with the basil pesto toast.
This site is registered on
wpml.org
as a development site.