Ingredients:
6oz. Brie or other cheese of your choice. Use plant-based cheese to make the recipe vegan
1 bunch of green asparagus, only the tips
1 baguette cut into thin toasts (works with gluten-free bread as well)
Preparation:
Boil the asparagus for a couple of minutes until just tender and al dente, remove from water, strain, and put aside.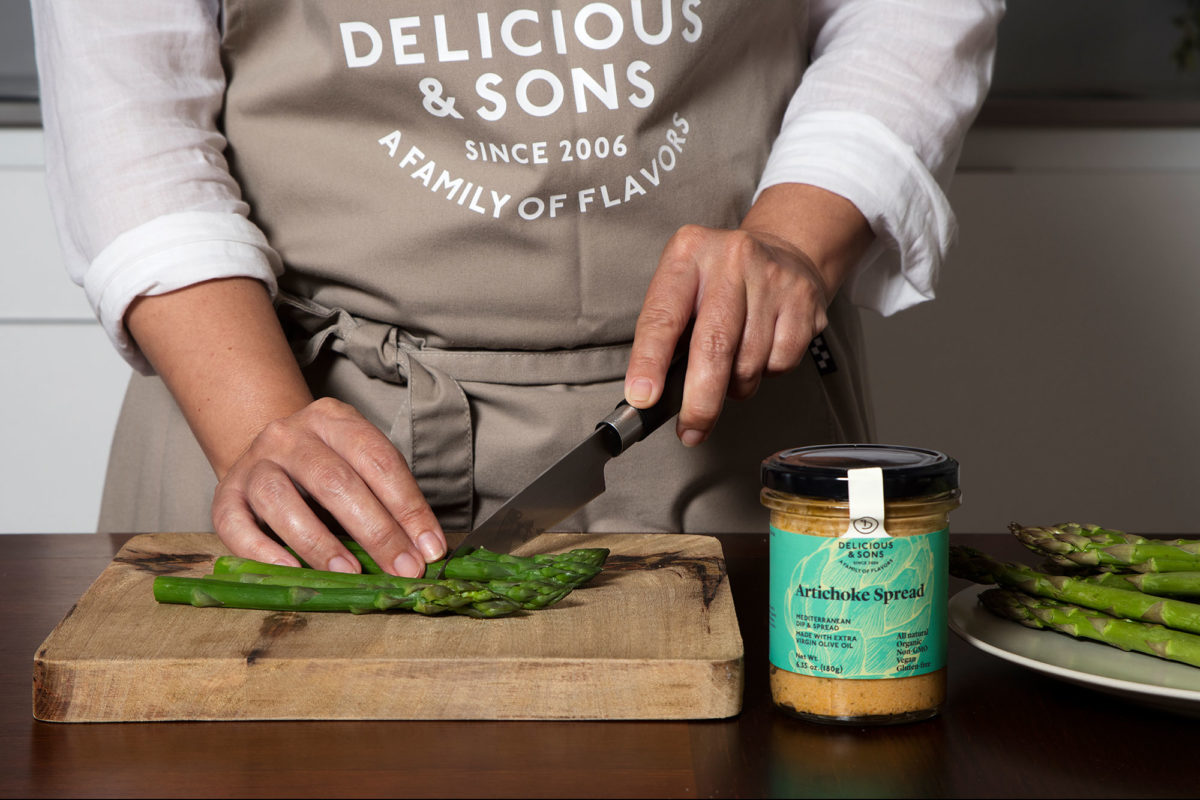 Pre-heat oven to 400ºF.
Arrange the toasts on a baking sheet and spread the Artichoke Spread generously on one side.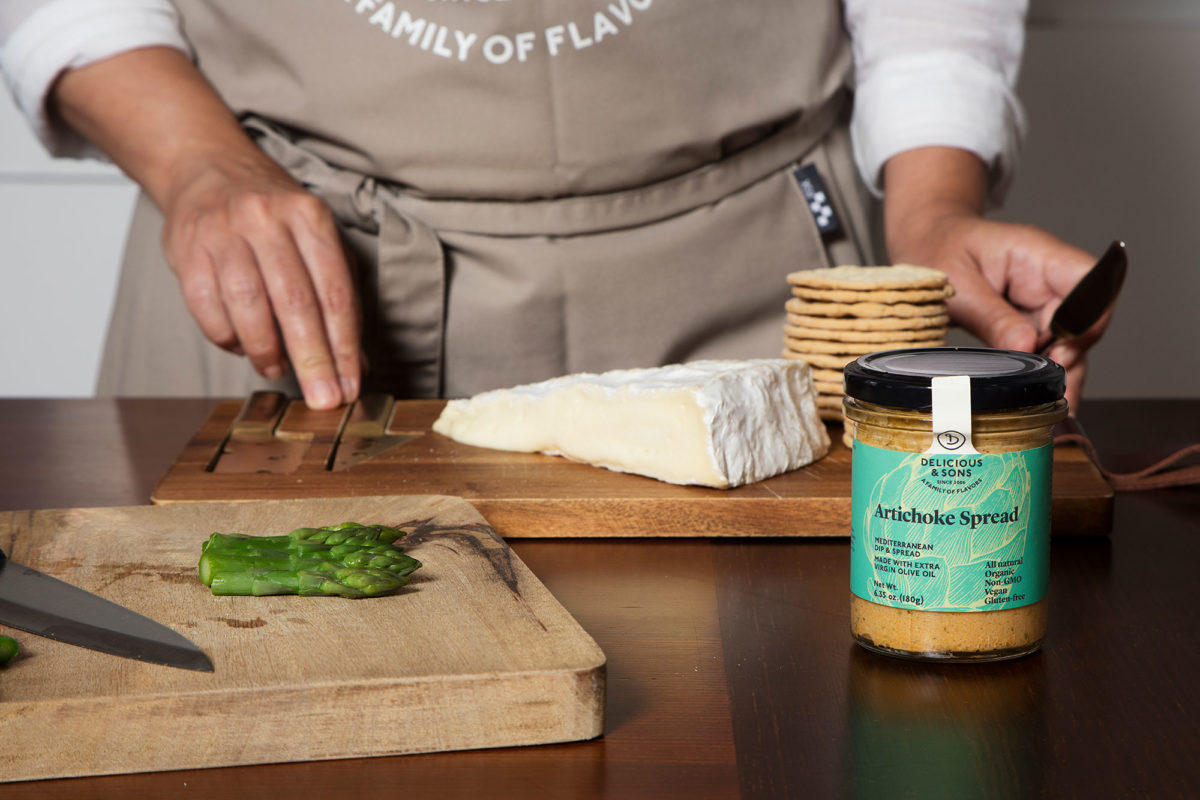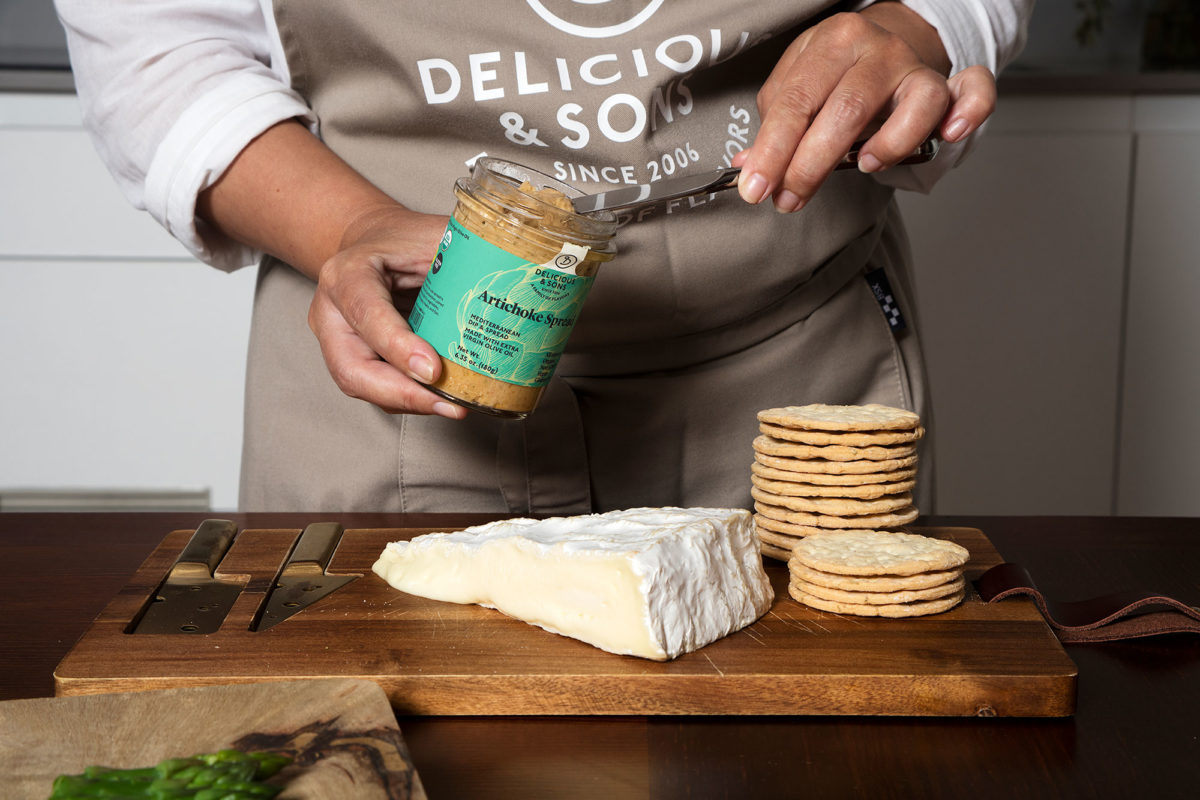 Top with a piece of cheese and then a tip of asparagus.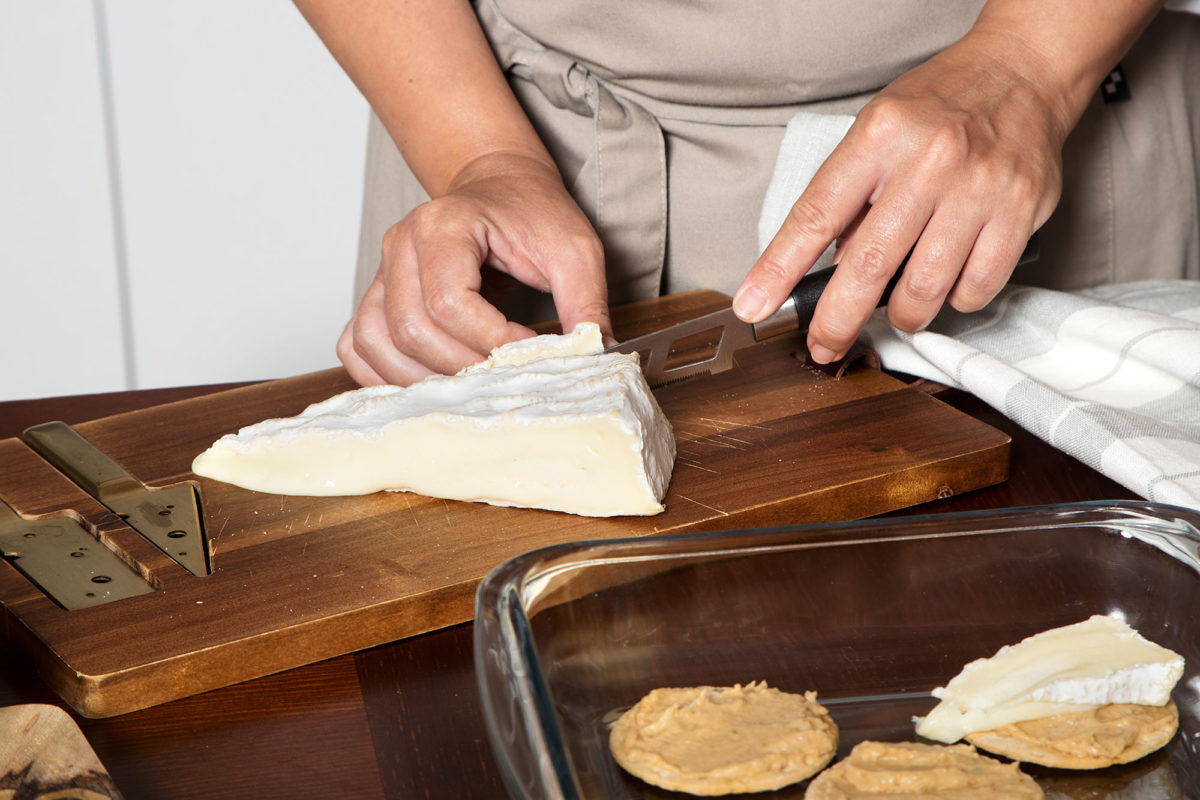 Place briefly in the oven so the cheese starts to melt.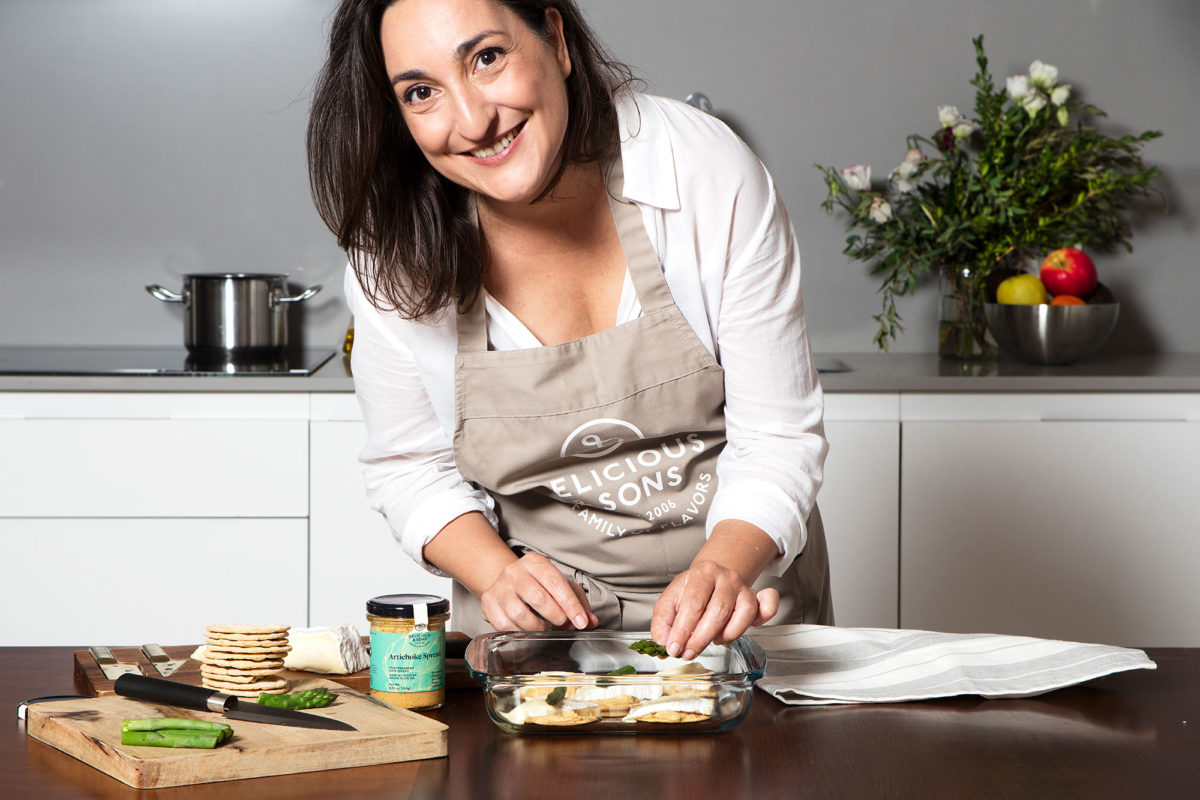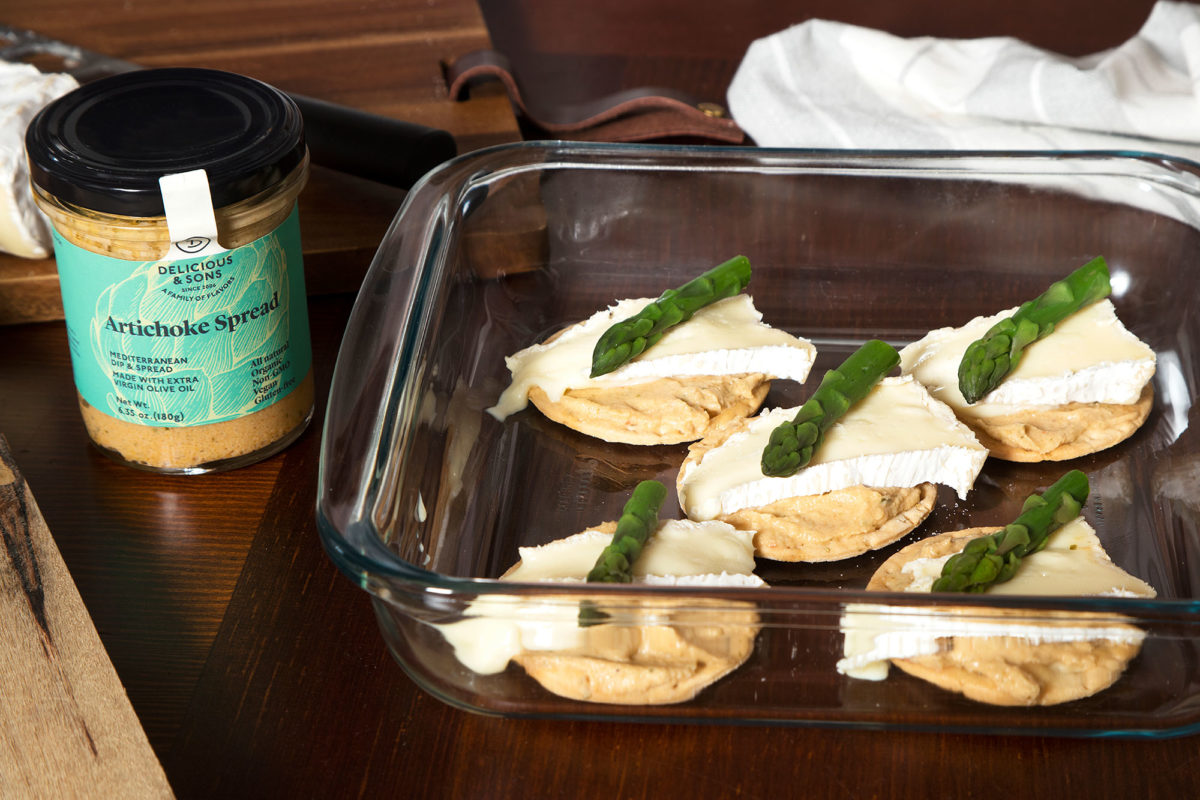 Remove from oven and serve warm.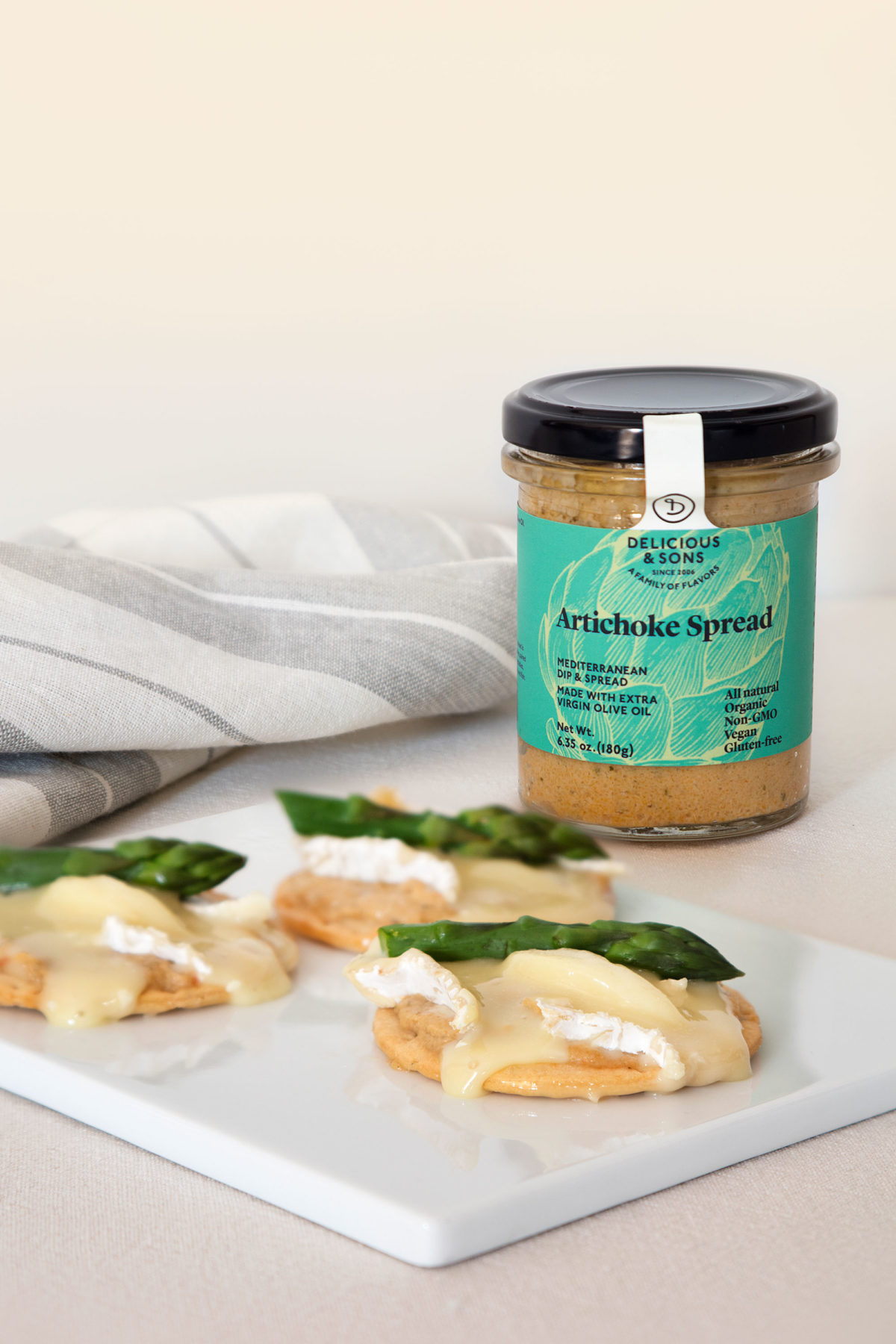 This site is registered on
wpml.org
as a development site.