Striking colors, enticing aromas and rich flavors make autumn one of our favorite seasons. Cooking healthy fall recipes can sometimes take time, as hearty meals are always best when made with patience, but the result is always worth it: warm dishes full of delicious contrasts that make our hearts happy, perfect for sharing with friends and family as the festivities approach. While other autumn dishes are fairly easy to make, and with some of our plant-based spreads and sauces, you can save some steps and have them ready in no time.
This year we're eager to share with you our 5 favorite healthy fall recipes for 2021. All made with organic ingredients, these ideas will be a cozy nice surprise for everyone at home, and a way to give a special twist on some of the most classic seasonal recipes. Put on your aprons and get ready to cook with Delicious & Sons!
Poached Artichoke Hearts Stuffed with Black Truffle & Mushroom Sauce
Artichokes are one of the most popular ingredients during the fall season. In this easy fall recipe, Manel Guirado, cooking teacher and sommelier, puts a unique twist to them by stuffing them with our aromatic Black Truffle & Mushroom Sauce. Take a look at the recipe right here and prepare a wonderful side dish with some of the most special flavors of autumn.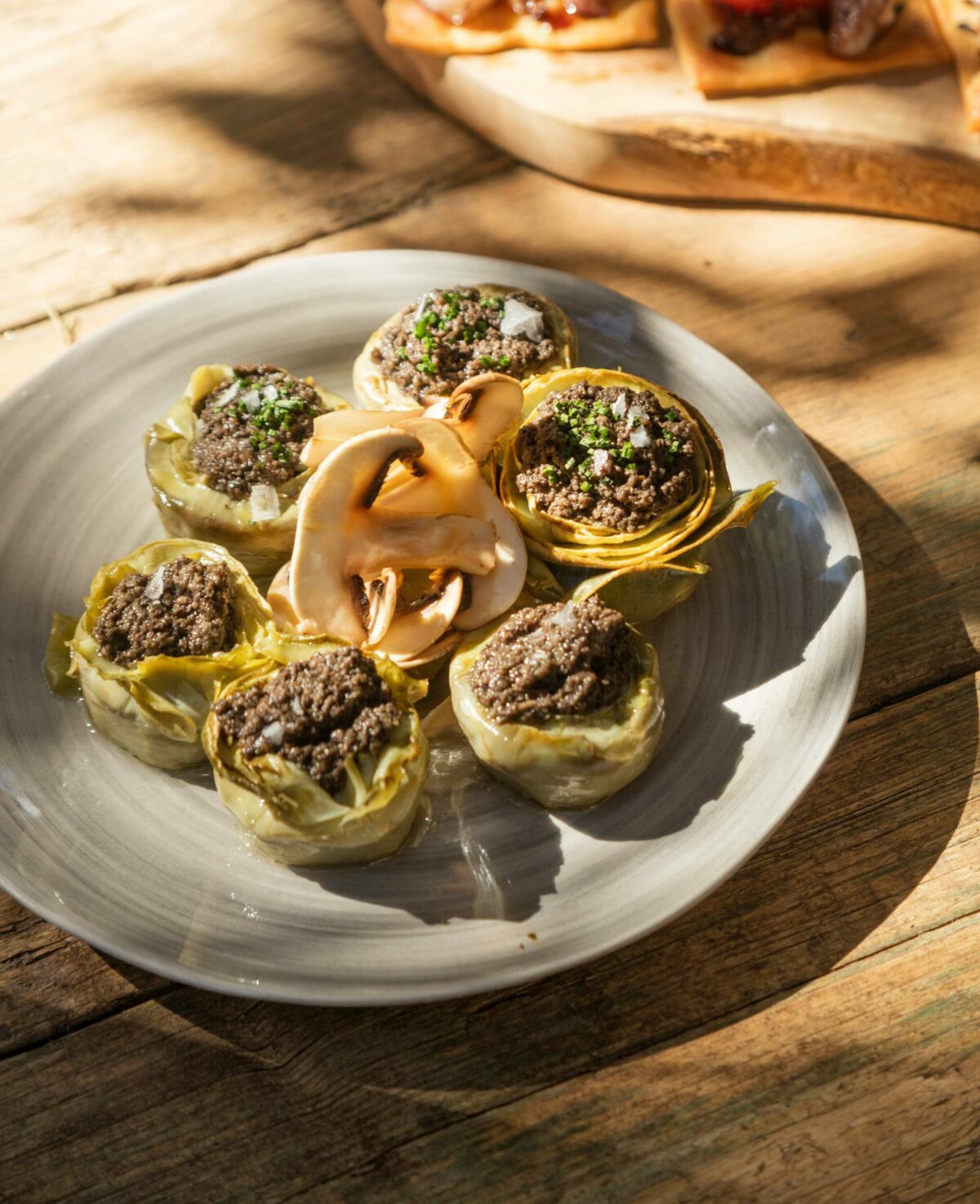 Wild Mushroom Bao with Porcini
Fresh mushrooms and earthy flavors are all what autumn is about. That's what we went for in our Wild Mushroom Bao with Porcini. In this vegan Fall recipe, we use Porcini mushrooms, chanterelles, Portobello mushrooms and our fantastic Organic Porcini Mushroom Spread to give the bao bread a truly rich and delicious flavor that will delight everyone.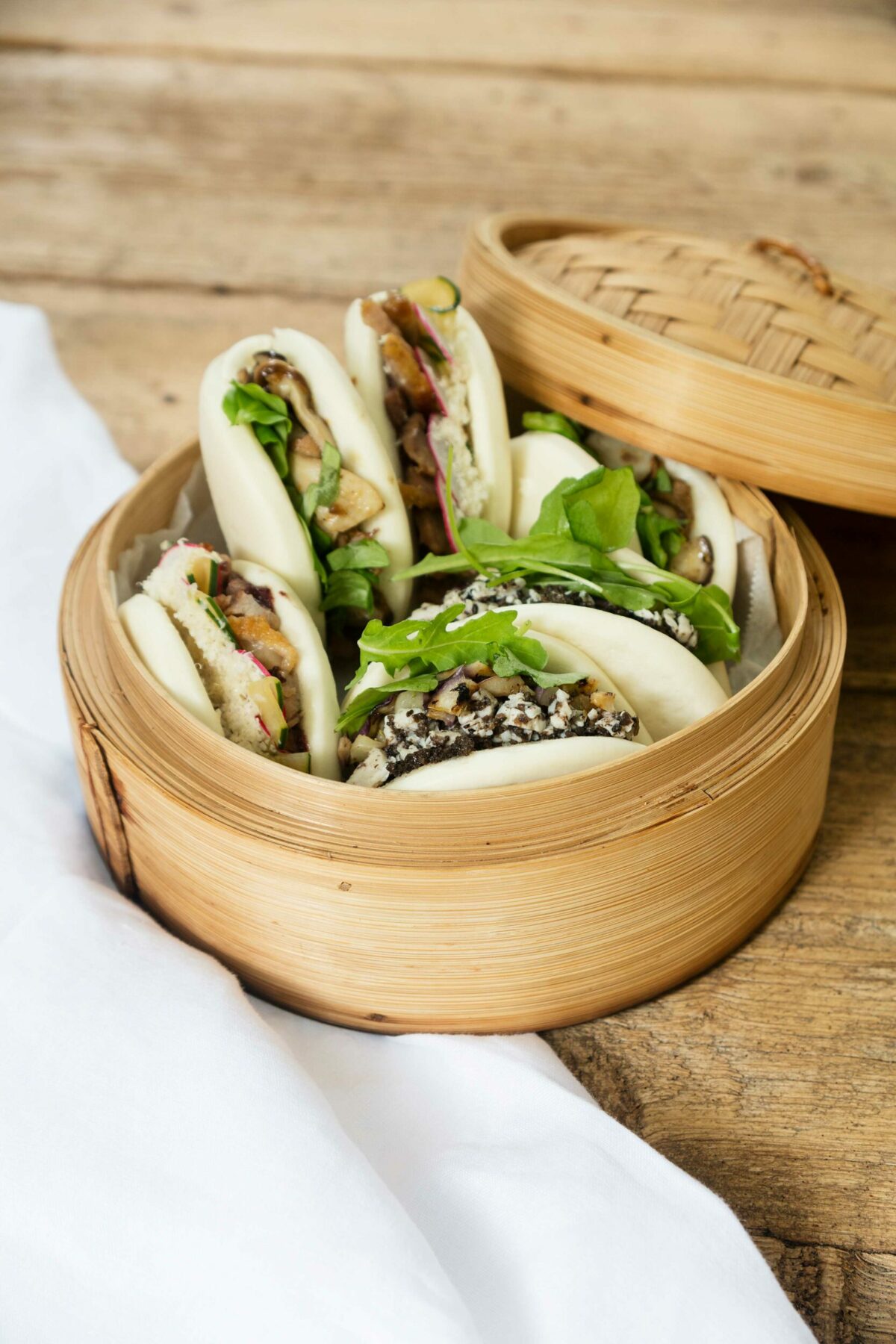 Truffled Potatoes
A unique and attractive way to prepare roasted potatoes, this is one of our favorite fall recipes! Season them with our Black Truffle & Mushroom Sauce and grate them with plant-based "Gruyere" cheese for an extra creamy side dish that will go perfectly with almost any main dish. Find our Truffled Potatoes recipe tapping the link.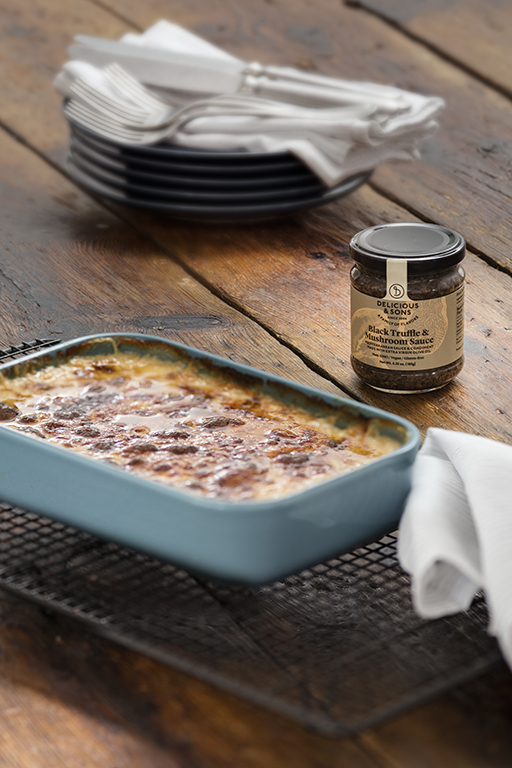 Roasted pumpkin seeds with Organic Aioli with Basil and Lemon
Though very typical for Halloween, pumpkin seeds are a wonderful healthy snack during the rest of the fall. It's a classic that will always win in our hearts, but in this case, we add our Organic Basil & Lemon Aioli to create a vegan snack that's not only delicious, but simple, healthy and with a mildly citric undertone.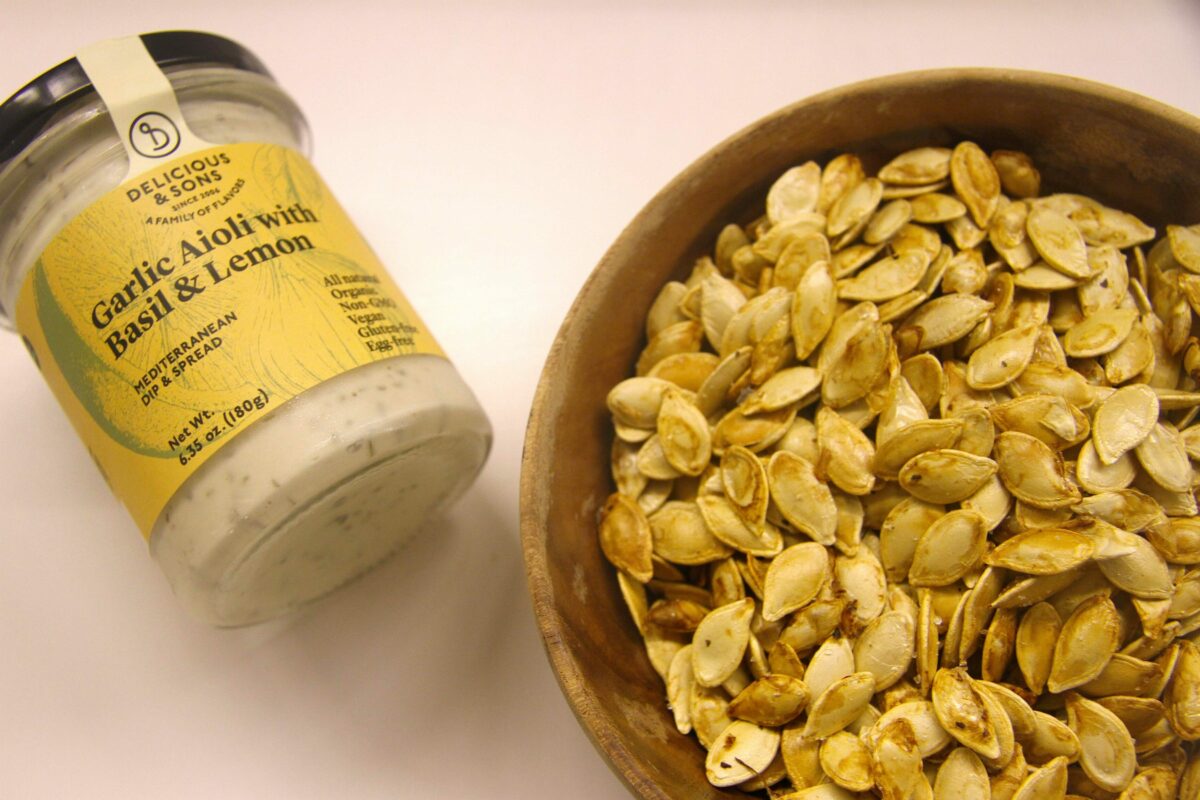 Creamy Cauliflower Soup with Black Truffle Oil
Soups are always a great way to start a long autumn night, and this Creamy Cauliflower Soup with Black Truffle Oil is the kind of dish your soul needs when you're searching for a hearty, but healthy fall dinner. Cauliflowers are available almost all year round, and you can easily find them in autumn. Using seasonal ingredients for your meals is not only better for the environment, but it also guarantees richer flavors without the need to use too much salt or spices.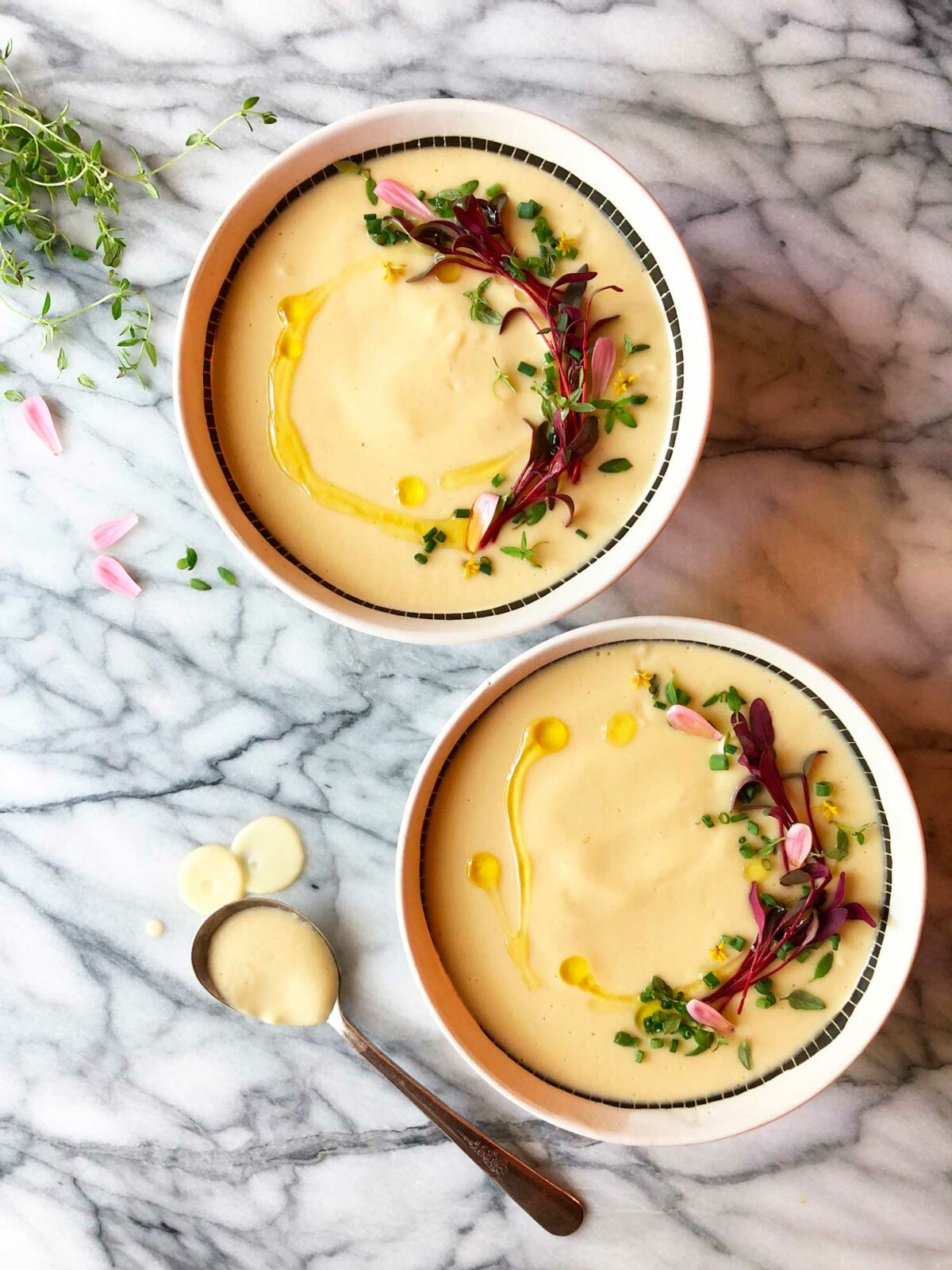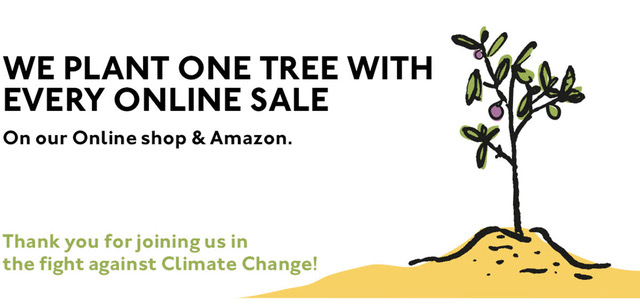 Choosing Delicious & Sons, you not only buy high-quality healthy products but also help the planet. For every online and/or Amazon order we will plant a tree in your name* to compensate for the CO2 emissions derived from the shipment of your product.
For more information visit our Virtual Forest
(*You can personalize the tree in your name for purchases larger than $25.)
Thanks for being part of the Fight against Climate Change!